Mother's Spicy Molasses Cookies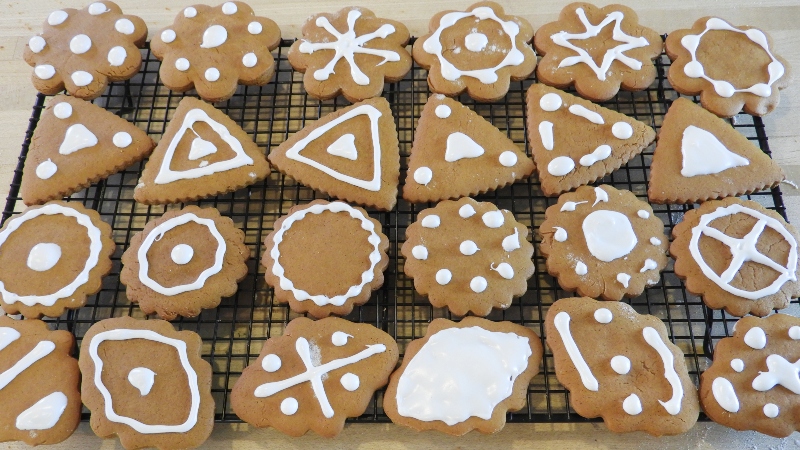 Mother's Spicy Molasses Cookies is one of several recipes in Cookies by Bess from Grandma Bess' mother, Anna. Anna Lazar was a mother of 8 children (7 girls, 1 boy).
In this picture, Anna is sitting in the middle and Grandma Bess in sitting to the far right. Anna Lazar was also a wonderful baker and shared traditional cookie recipes you might expect from the early to mid 1900's (Mother's Poppy Seed Cookies, Mom's Butter Cookies, and Mom's Old Fashion Sugar Cookies).
Mother's Spicy Molasses Cookies are another traditional cookie recipe you might remember from your childhood. The cookies are a rich brown color, rolled thick, and full of spicy molasses and brown sugar. The recipe provides two options for baking; 1. Roll the dough ¼ inch thick and cut into your favorite shares, and 2. Roll thinner and use a plain powdered sugar icing to help form the sandwiches.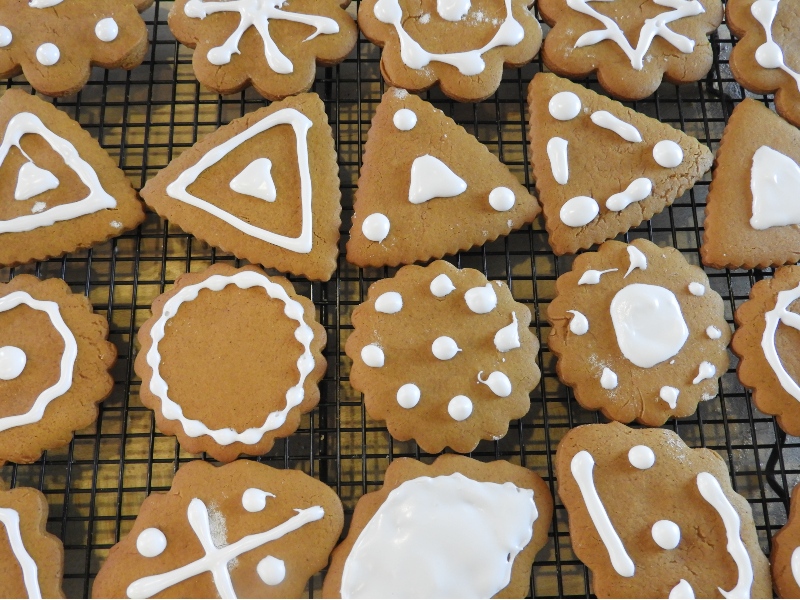 I just love thick cookies, so this time around I decided for option 1. I rolled the dough thick and used big cutters to cut out my cookies. Once baked, I thought the cookies needed something to help them spruce up their appearance, so I decided to frost them with a plain white  frosting. Instead of frosting the entire cookie, I tried to draw designs.
I'm rating Mother's Spicy Molasses Cookies 3-stars for cookie baking difficulty. This is a traditional rolled cookie recipe which requires more time to roll the dough, cut out the cookies, and in my case…be creative with my frosting technique! ?
I did have to run to the store to purchase a fresh jar of molasses. There was some in my baking pantry, but not quite enough for a full cup.
I always like to note, I used butter instead of shortening as listed in the recipe.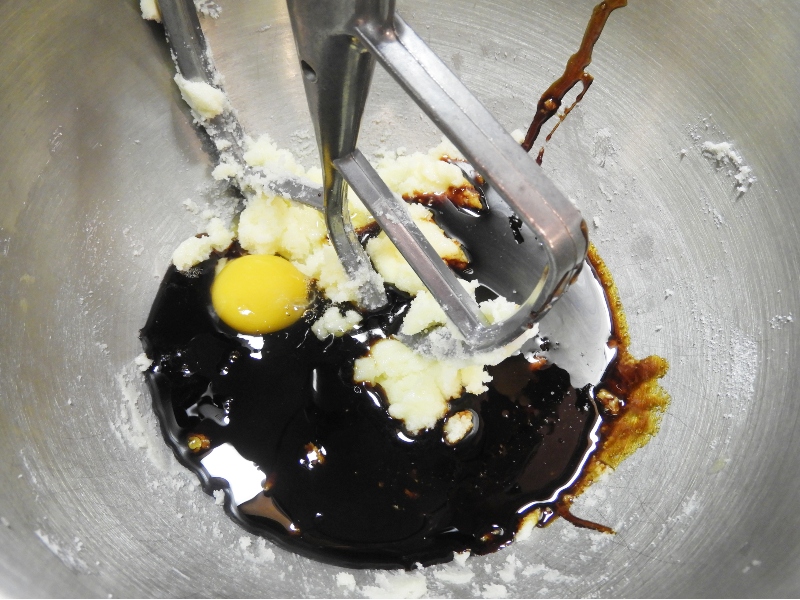 The recipe calls for "light molasses"…there was only one type of molasses in available at my local grocery store, so that is what I used. I'll have to keep an eye out for a light color molasses when I visit other food stores.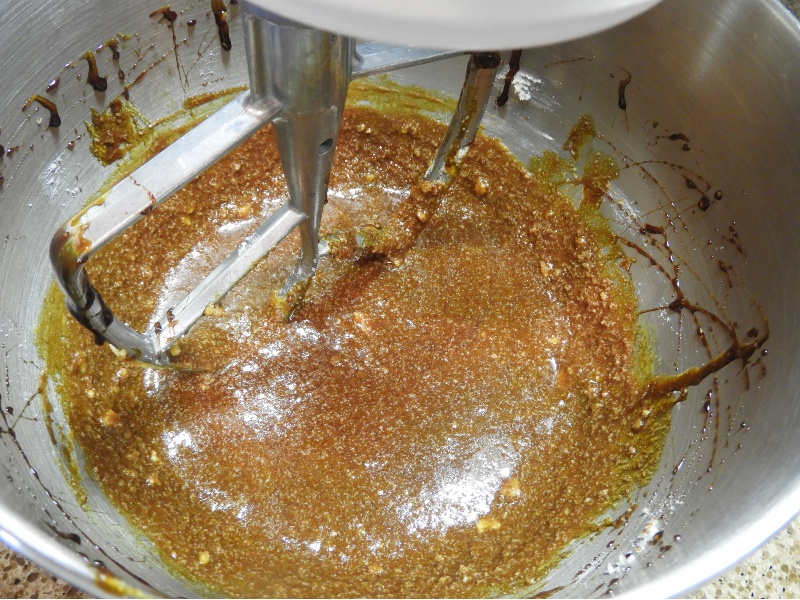 Mixing the molasses with the butter, sugar, and egg created a very loose mixture. Before adding the sifted flour to the molasses mixture, I decided to mix the flour and spices together. I just wanted to make sure they were distributed evenly.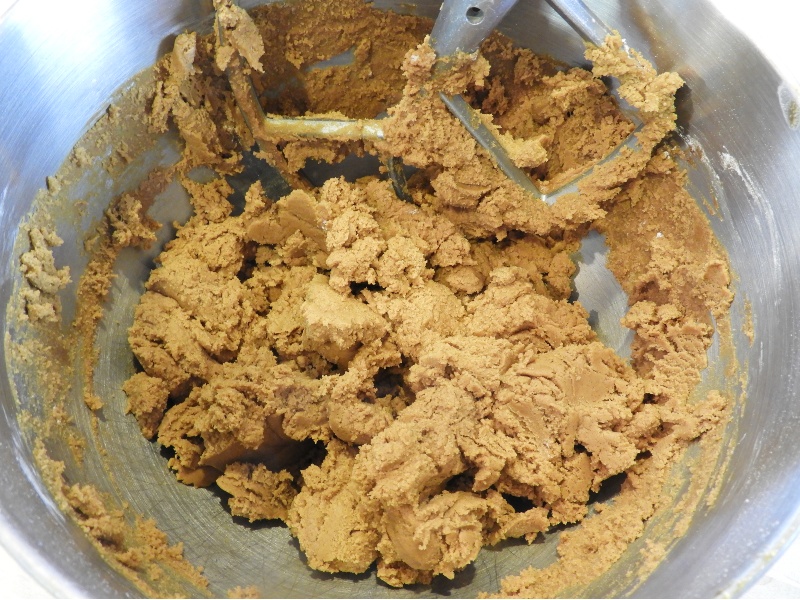 I figured the 4 cups of flour and spices would work to create a dough the perfect consistency for rolling. The recipe does says to chill the dough for easier handling. Luckily, I didn't need to chill my dough. It was ready to go once I mixed in all the flour and spices.

Finally, I was ready to roll! I grabbed a big handful of the dough and kneaded it together to form a large dough ball.  Since I didn't chill the dough, I used a good amount of flour to help with the rolling process.

Rolling the dough went smoothly. My tape measure helped to ensure I wasn't rolling the dough too thin as I wanted the cookies to be nice and thick!

I picked out more traditional shapes for my cookie cutters and ones on the larger size, which worked out perfect! I always think of a big thick cookie when I think of molasses cookies, so I was happy with my how my cookies turned out.

Also, making molasses cookies, I just had to use my little gingerbread boy and girl cookie cutters! It just seemed like the right thing to do.
I spread the cookies out on the baking sheets to ensure there was enough room for them to rise and spread while baking.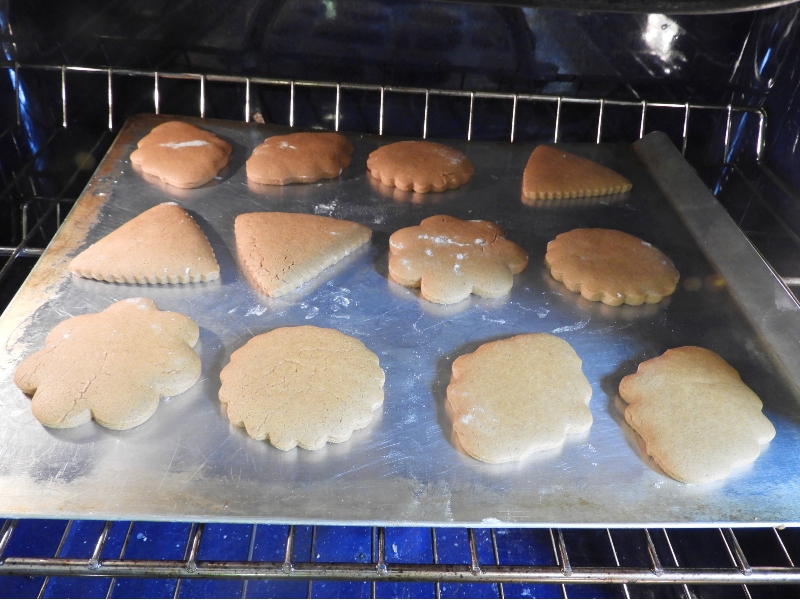 It's a good thing I did because the cookies did get bigger as they baked!

The recipe doesn't say to grease the baking sheets, so I was careful when I removed the cookies. Some stuck a bit, so I took my time to prevent the cookies from breaking.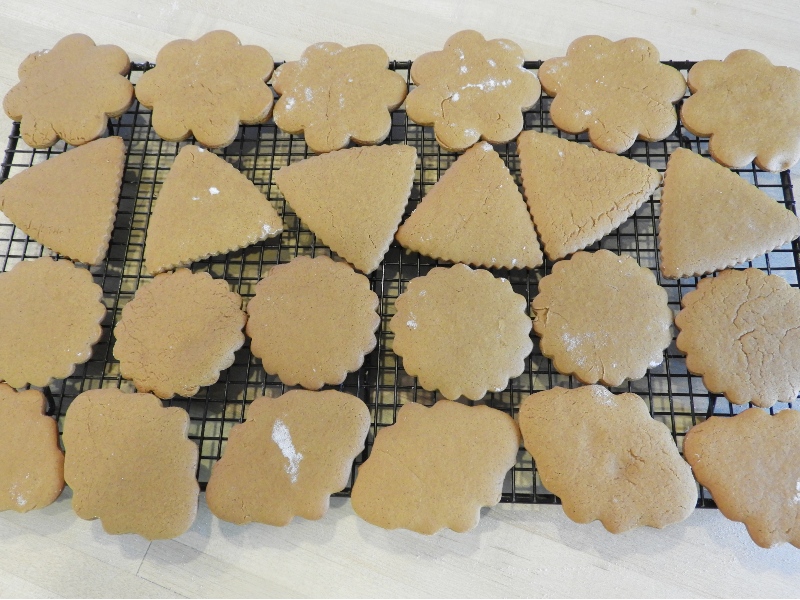 Just look at the wonderful molasses brown color!

You can see, some of the cookies have little cracks, but most are nice and smooth and yummy looking!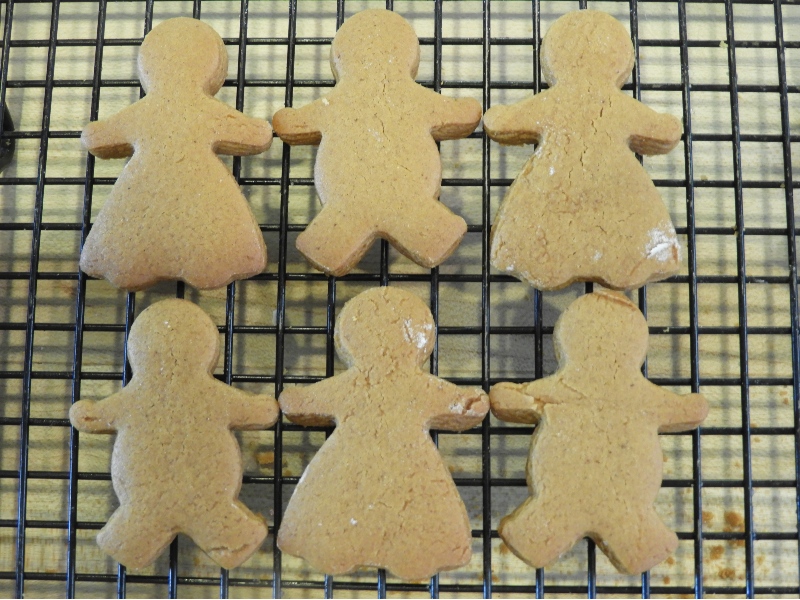 And of course, here are my little gingerbread boys and girls!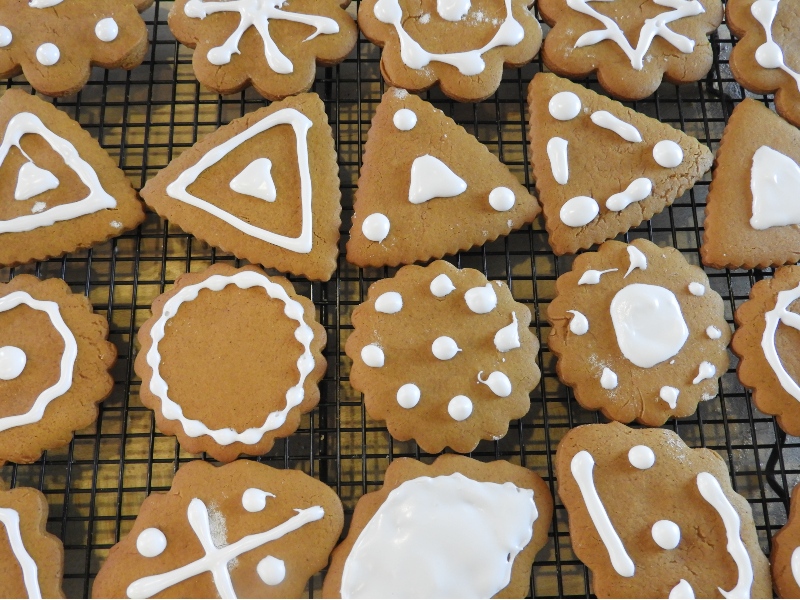 Here is where I decided to get creative. I used an off the shelf frosting from Betty Crocker to draw on the cookies. I'm certainly not an artist, but I think the cookies turned out great!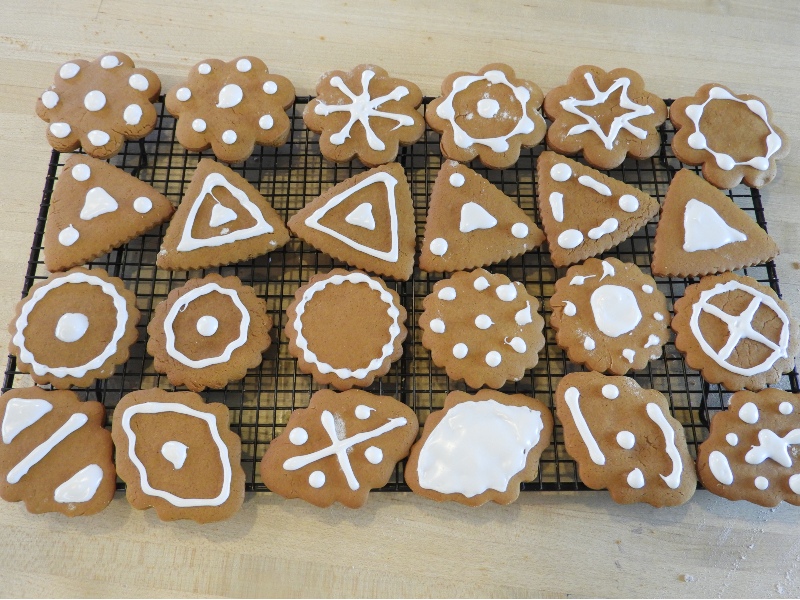 The different shapes and designed provide just the right amount of personality!
Mother's Spicy Molasses Cookies are a traditional cookie your entire family will love! They will bring back memories for the older generations and the younger kiddos will have a new favorite they will ask for again and again!
Whether you make the traditional thick cookies, thinner sandwich cookies, or decide on another shape and size, you won't be disappointed! Mother's Spicy Molasses Cookies will brighten up you cookie platters and please all your family and friends!
Enjoy!
XXOO,
Janet
Print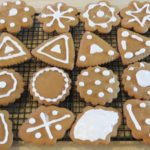 Mother's Spicy Molasses Cookies
Ingredients
½ cup shortening
½ cup sugar
1egg
1 cup light molasses
4 cups sifted flour
½ tsp salt
1 tsp baking soda
1 tsp cinnamon
1 tsp ground ginger
Instructions
Cream shortening and sugar until light and fluffy. Add egg and molasses and beat well. Chill the dough for easier handling. Roll about ¼ inch thick on a floured board. Cut with cookie cutter in desired shapes. Bake at 350 degrees about 10 minutes. Can also be used for sandwich cookies, using a plain powdered sugar icing. Cookies should be thinner for sandwich cookies.
Recipe Yield
Makes 3 - 4 dozen cookies 1x