Cookies by Bess has several "tea" cookie recipes. So far, I've made a couple (Orange Tea Cookies, Rolled Apricot Tea Cookies). Now I can add Tea Dainties to my list of favorite Cookies by Bess tea cookies! Each recipe has its own unique flavor and style.
Tea Dainties is no exception! They are a wonderful cookie press cookie that will surprise you and your taste buds! The ¼ teaspoon of cinnamon goes a long way and the cream cheese added to the butter helps to make a creamy cookie dough that is easy to handle with the cookie press.
Speaking of cookie presses, I just love using my Grandma Bess' "cookie gun" when making cookie press recipes! The Cookie Gun by Wear Ever is so easy to use and the end result cookies look just awesome! So amazing how well it works after all these years!
I'm rating 2-stars for cookie baking difficulty. This rating could move up to 3-stars depending on your comfort with the cookie press.  Once you've got that down, the rest is easy 🙂
After gathering all my ingredients together, I got started mixing the butter and cream cheese.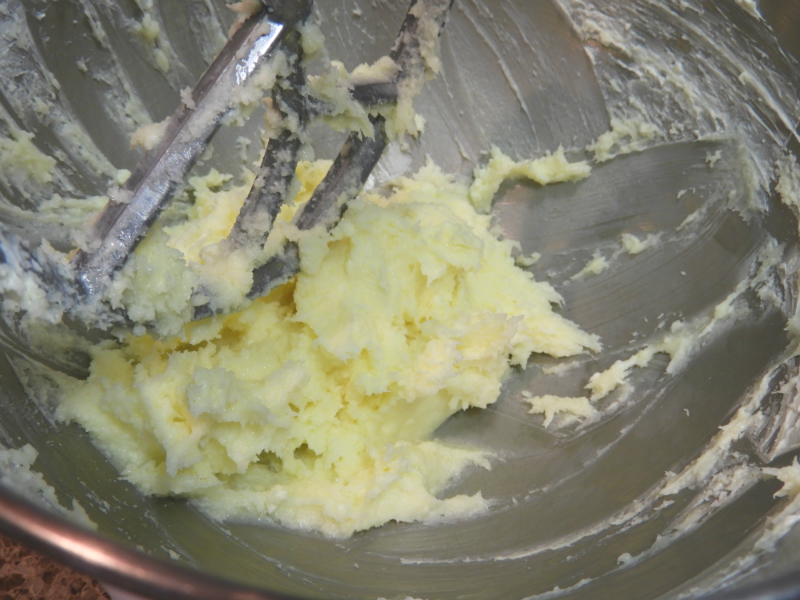 I've only made a couple recipes with cream cheese as an ingredient in the dough (June's Cream Cheese Pockets). I just love the creaminess it adds to the cookie dough. After gradually adding the sugar, the mixture was certainly light and fluffy!
The grated orange rind and cinnamon are the stars of this cookie dough! Don't be fooled by the small amounts. It's enough to blend the flavors together perfectly with the butter, cream cheese, and vanilla!
Just look at the awesome color of this cookie dough!  After tasting it, I knew the cookies were going to be awesome!
The dough was the perfect consistency for the cookie gun! I put about 2 heaping spoonfuls into the gun at a time so I could change out the cookie shapes with each batch.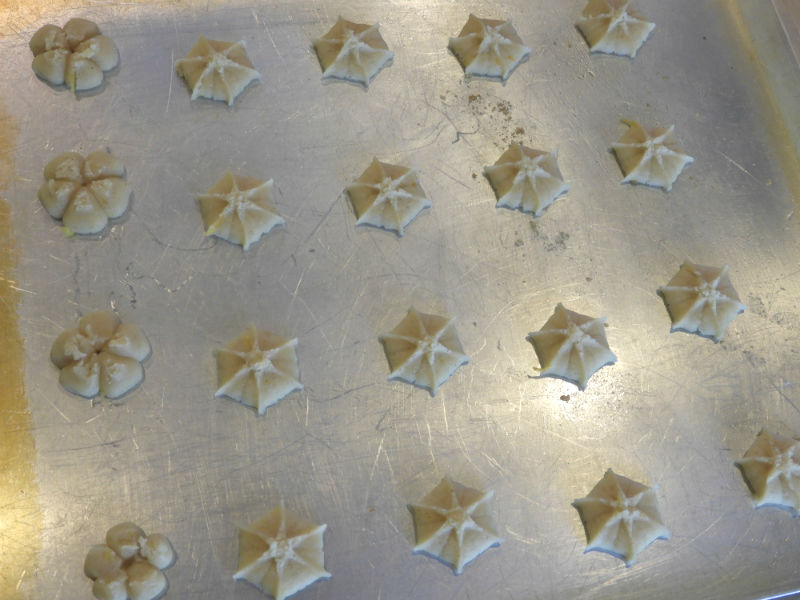 I was ready to bake in no time!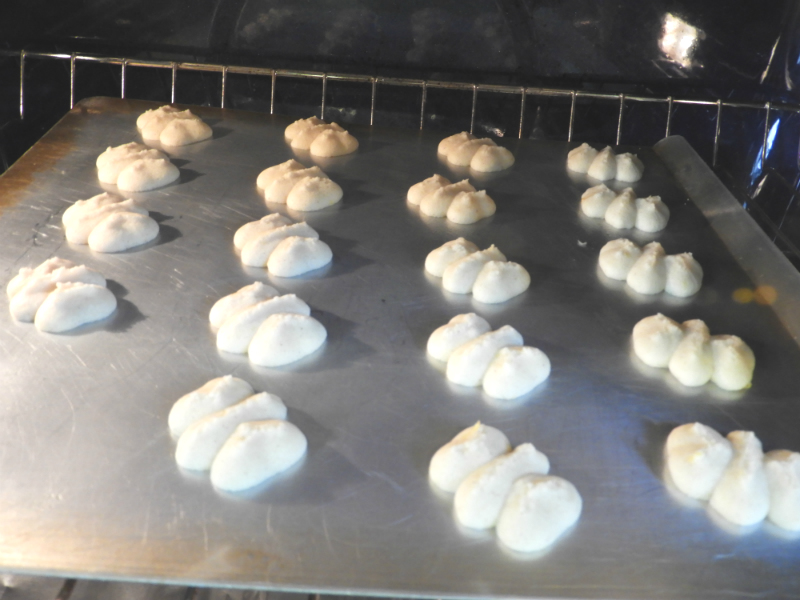 The cookies didn't change shape or size much while baking, so it was easy to fill up the cookie sheets.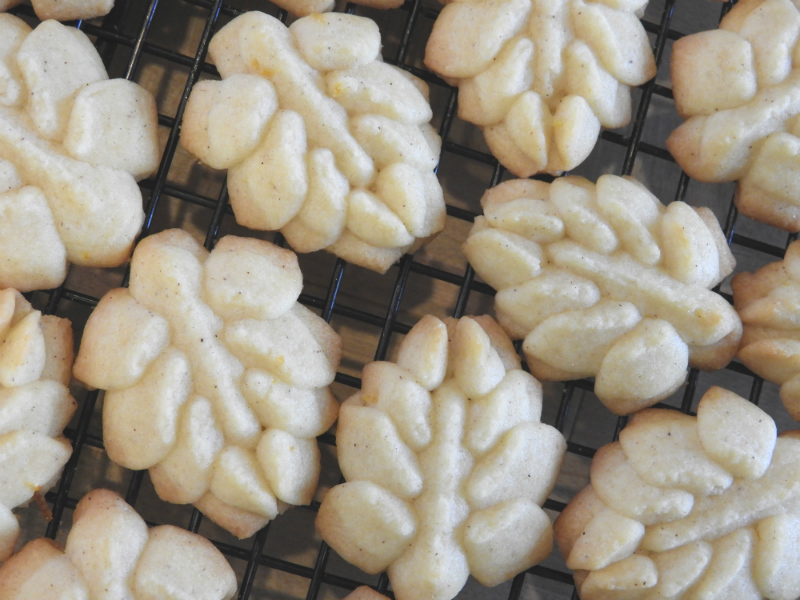 The perfect consistency of the dough helped to form perfectly shaped cookies, each with it's own personality!
I had such fun trying all the different cookie gun shapes! Looking at all the cookies together on the cooling rack put a big smile on my face! The different shapes baked up perfectly and all together created a beautiful array of yummy  sea of Tea Dainties!
I was surprised and pleased that I received so many compliments when I shared Tea Dainties with my family and friends. Everyone loved the orange and cinnamon flavors. Perfect with coffee or tea or by themselves for a quick snack.
I really hope you try Tea Dainties! They will brighten up your cookie tray and WOW your guests!
XXOO,
Janet
Print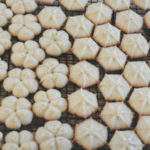 Tea Dainties
Ingredients
2 ½ cups sifted flour
½ tsp salt
¼ tsp cinnamon
1 cup soft butter
1 3 ounce package cream cheese
1 cup sugar
1 egg yolk
1 tsp vanilla extract
1 tsp grated orange rind
Instructions
Cream butter and cream cheese well. Add sugar gradually and mix well until light and fluffy. Add egg yolk, vanilla and orange rind, mixing well. Add sifted dry ingredients and mix well. Using a cookie press form into desired shapes on greased baking sheets. Bake in 350 degree oven for about 12 minutes. Will make about 5 or 6 dozen cookies.
Recipe Yield
Makes about 6 - 7 dozen cookies 1x
Cookie Category:  Molded or shaped