If I'm being completely honest, I actually baked Cookies by Bess' Sesame Seed Cookies recipe a while ago. As normal, after baking the cookies and taking photos of all the steps, I went to download the images and begin the blogging process. Much to my dismay, the images weren't there. Seems, I had just started a new "chip" in my camera, and I guess it wasn't formatted. I had gone through the whole baking process and didn't have anything to show for it! Except well some wonderful Sesame Seed Cookies! 😊
As a result of the photo mishap, I've decided to post a different style of blog for this Sesame Seed recipe. Instead of sharing the step-by-step process of making Sesame Seed Cookies, I'm just going to share some beautiful pictures of the cookies. I'll still comment on the baking process, but instead of seeing me mix the dough and cut the cookies, you will just see the Sesame Seed Cookies baked and beautiful!
I'm rating this Sesame Seed Cookies recipe 3 stars for cookie baking difficulty. The 3 starts is due to the rolled/cut out type of cookie. There is always added time and effort when cutting out cookies. But I will say, using the round cookie cutter and no requirement to frost or decorate the cookies does makes this recipe a bit easier than your typical cut out cookie.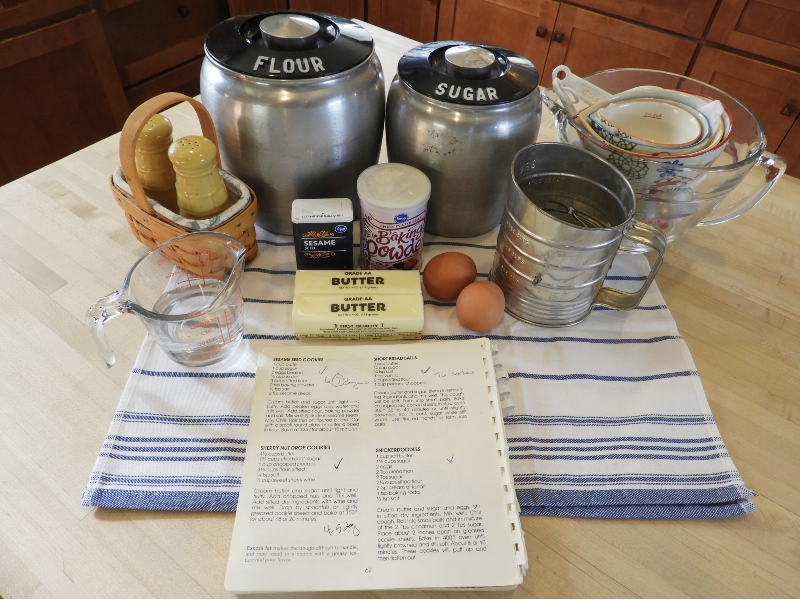 Preparing the dough is quick and easy. The recipe calls for the basic baking ingredients and doesn't require any difficult steps or processes. The only requirement a bit out of the norm are the sesame seeds! I did have to run to the grocery store to pick up a jar.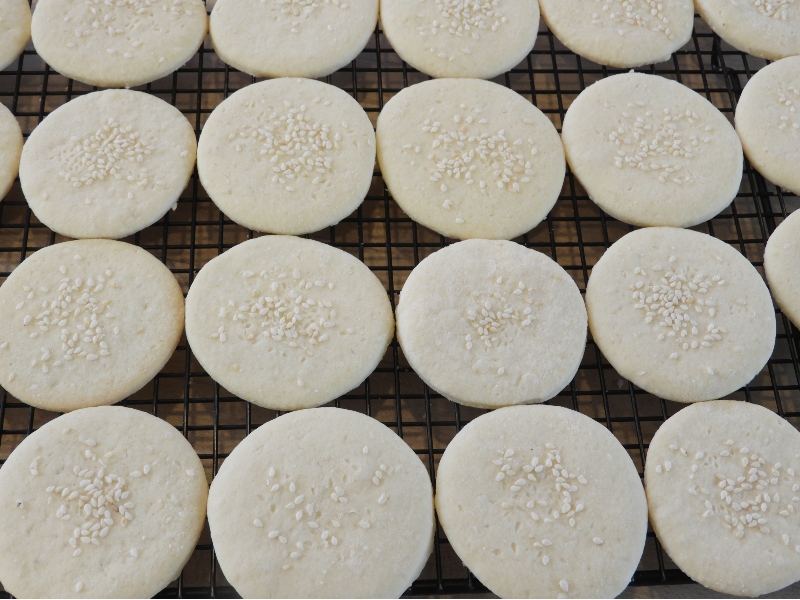 Chilling the dough is another reason this cut out recipe is a bit easier than others. Chilling the dough is always a nice way to break up the baking process! Using the time to run errands or do chores around the house can make a big difference in your time management!

Once chilled, the dough is the perfect consistency for cutting out the cookies. Just make sure to keep some extra flour close by so the dough doesn't stick to your surface, the rolling pin, or the cookie cutter.
I watched the cookies closely while baking to ensure they didn't get too brown. The beautiful buttery color quickly turned a bit brown if the cookies baked too long.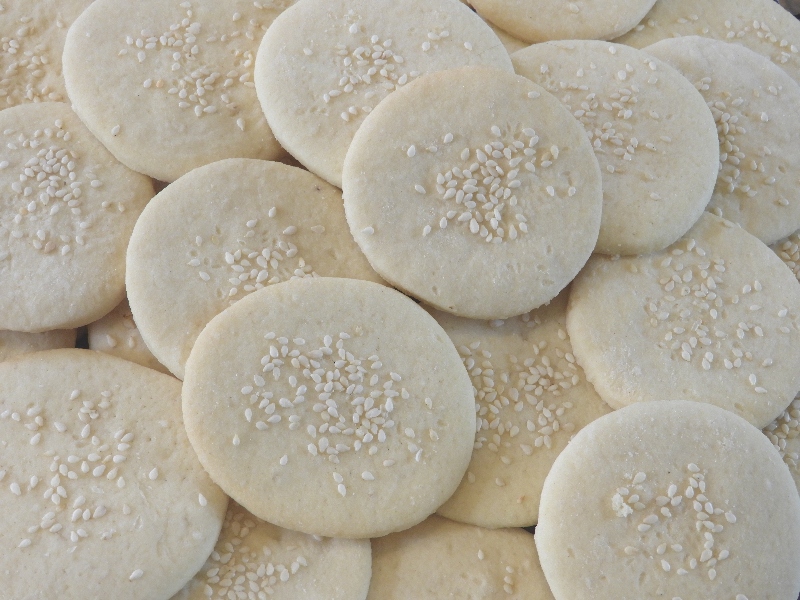 The recipe doesn't call for it, but I decided to sprinkle some sesame seeds on top of the baked cookies. I think it adds a personality to the cookies and it tells the world these are Sesame Seed Cookies!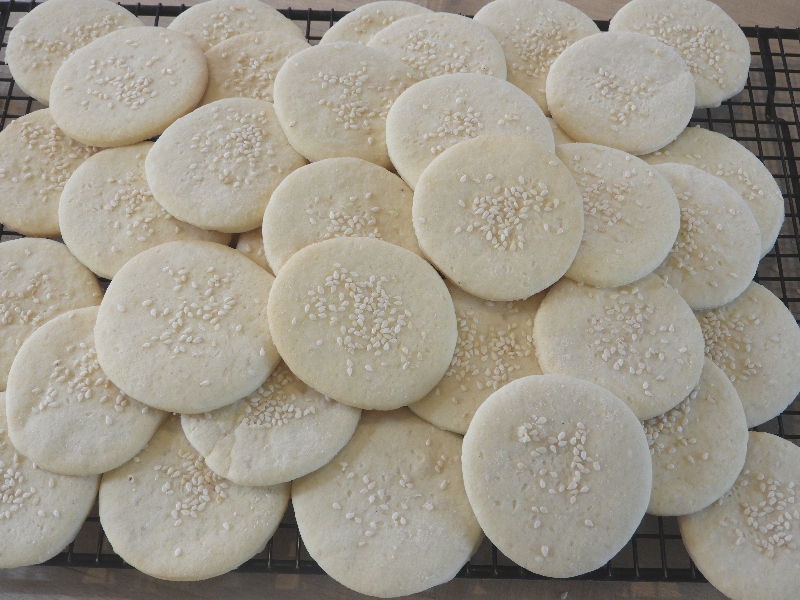 I hope you try the Sesame Seed Cookies. They are a wonderful butter cookie with a subtle taste of sesame. Light and fluffy (if you can actually taste "fluffy"), buttery and smooth. Sesame Seed Cookies are a wonderful cookie paired with coffee or tea and also wonderful paired with vanilla ice cream and hot fudge sauce!
Enjoy!
XXOO,
Janet
Print
Sesame Seed Cookies
Ingredients
1 cup butter
1 cup sugar
2 eggs beaten
½ cup water
3 cups sifted flour
2 tsp baking powder
½ tsp salt
2 tsp sesame seeds (plus extra seeds for sprinkling on top)
Instructions
Cream butter and sugar until light and fluffy. Add beaten eggs and water and mix well. Add sifted flour, baking powder and salt. Mix well. Sprinkle in sesame seeds. Mix. Chill. Roll thin on floured board. Cut with a small round glass or cutter dipped in flour. Bake at 325 degrees for about 15 minutes.
Recipe Yield
Makes about 6 - 7 dozen 1x