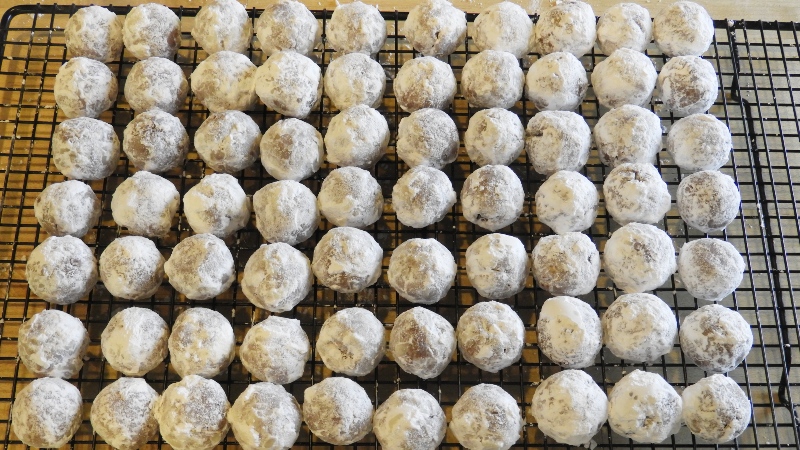 As I work my way through baking all the Cookies by Bess cookie recipes, it is amazing to me how good the finished cookies are. I just love how the cookie recipe titles highlight or accentuate the cookie type, taste, or the ingredients. But after baking Pecan Delights, I can say it is the first recipe title I've baked that really doesn't match the cookie.
When I hear Pecan Delights, I think of some type of praline cookie, or a butter and brown sugar cookie topped with a whole pecan. Pecan Delights have a full cup of chopped pecans, but the most prevalent flavor is the cocoa. Blended with butter, powdered sugar, and vanilla, these cookies are like a piece of fudge!
The Pecan Delights cookies turned out great, but I did have to make an adjustment.  When mixing the ingredients, the dough just wouldn't come together, so I needed to find a way to help. Adding a bit more vanilla and about a tablespoon of milk was all it took to bring the dough together to the perfect consistency for rolling the cookie balls.
Pecan Delights are a dark chocolate fudgy cookie rolled in bright white powdered sugar.  If it was my choice, I might title this recipe Fudgy Pecan Delights ?
I'm rating Pecan Delights 2-stars for cookie baking difficulty. All the expected steps for a snowball type cookie…rolling the dough into cookies balls and then when done in powdered sugar.
After pulling my ingredients together, I was ready to get started.

Adding and mixing the cocoa to the butter, powdered sugar, and vanilla…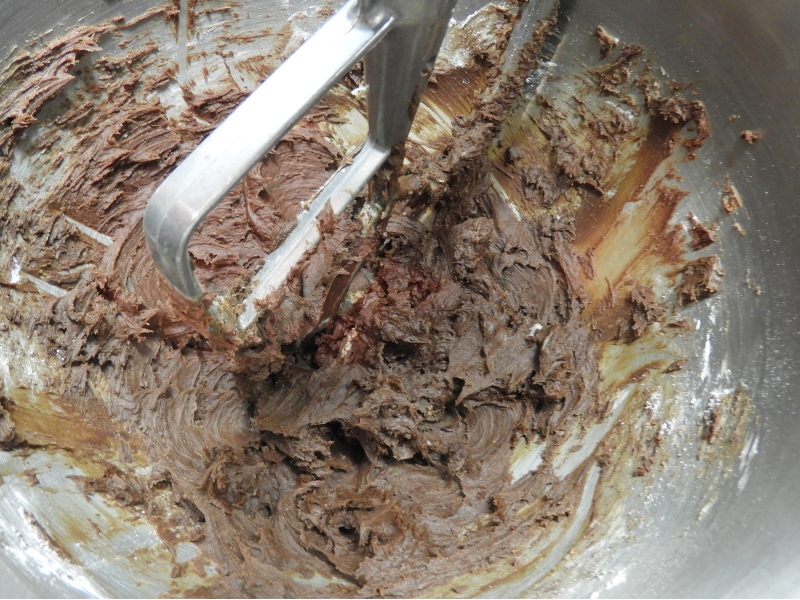 I had mixture of what seemed like fudge! Rich and creamy and chocolatey sweet!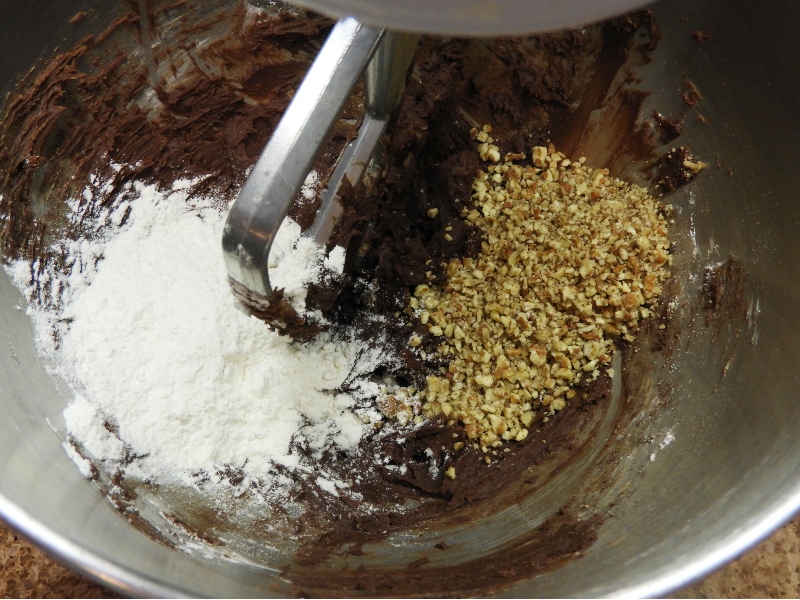 As I added the flour and nuts, I was a bit concerned how the 2 cups of flour were going to blend with the fudge mixture as the fudge was already so thick. There wasn't much liquid to bring the mixture together.

You can see from this picture, the dough didn't come together after the nuts and flour were added and mixed together. It was at this point that I decided to add a bit more vanilla. This helped just a little bit but not quite enough. Knowing I needed some additional liquid, decided to try milk. Seemed milk would be the perfect combination with the deep chocolate cocoa.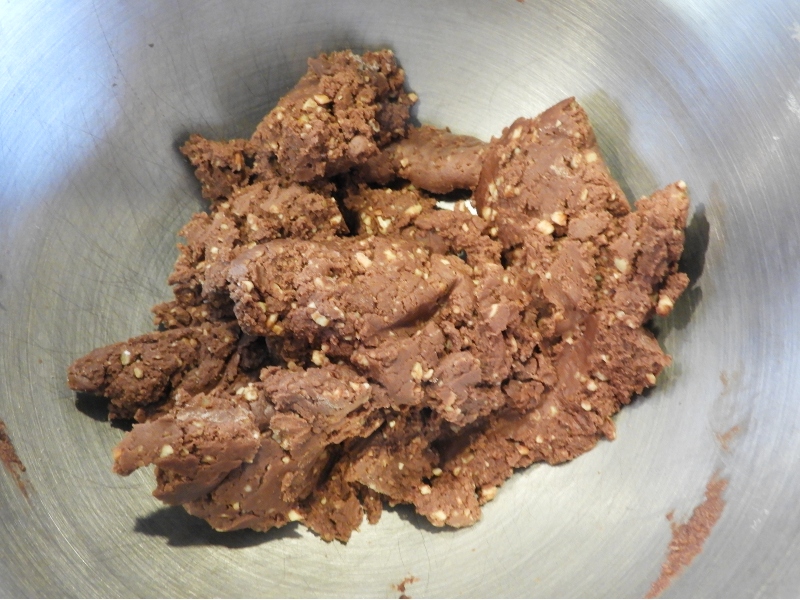 The milk was the perfect addition! The dough quickly came together to the perfect consistency for rolling the cookie balls. And look at all those bits of pecans!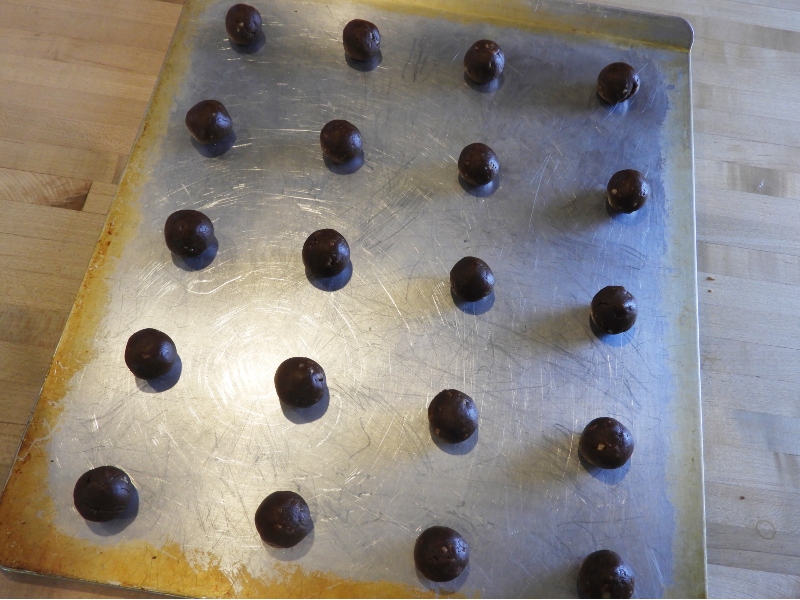 Next, I rolled the cookie balls the size of a walnut, per the recipe instructions and I was ready to bake in a slow oven at 300 degrees.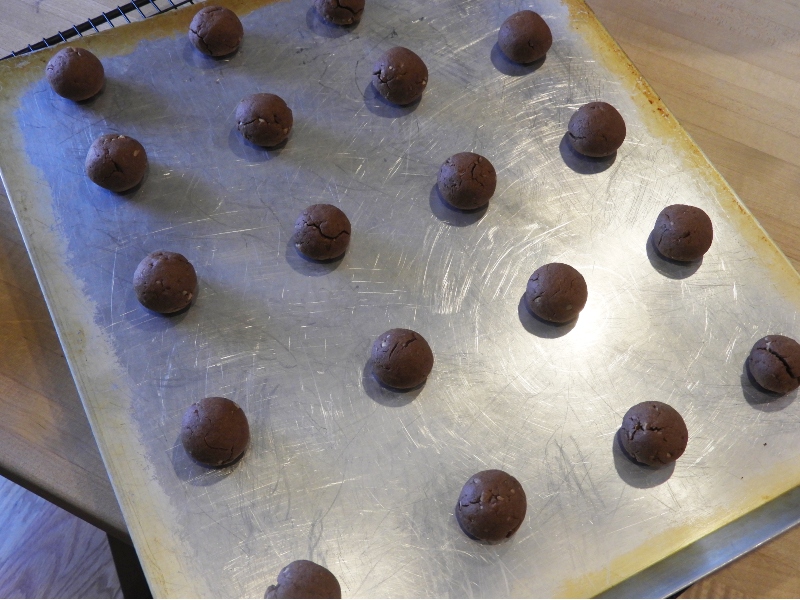 As you can see, the cookies didn't change shape much while baking. They grew a bit bigger but remained the same round shape.

Next, I put powdered sugar in a bowl along with chopped pecans in another bowl and I was ready to roll the cookie balls.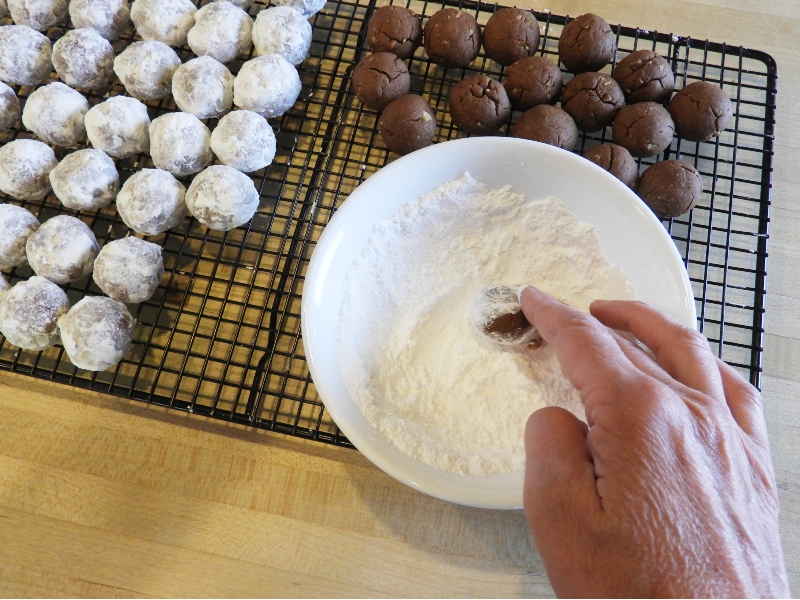 Per the recipe, I let the cookies cool then rolled them in the powdered sugar.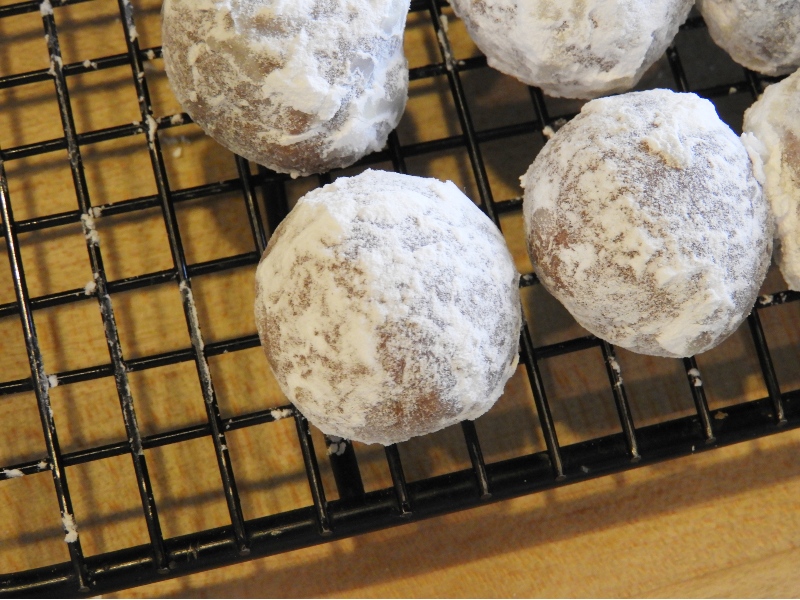 The powdered sugar easily stuck to the cookies. Since the cookies were cool enough the sugar didn't melt, but stayed fresh and bright white. Just look at how beautiful these Pecan Delights are!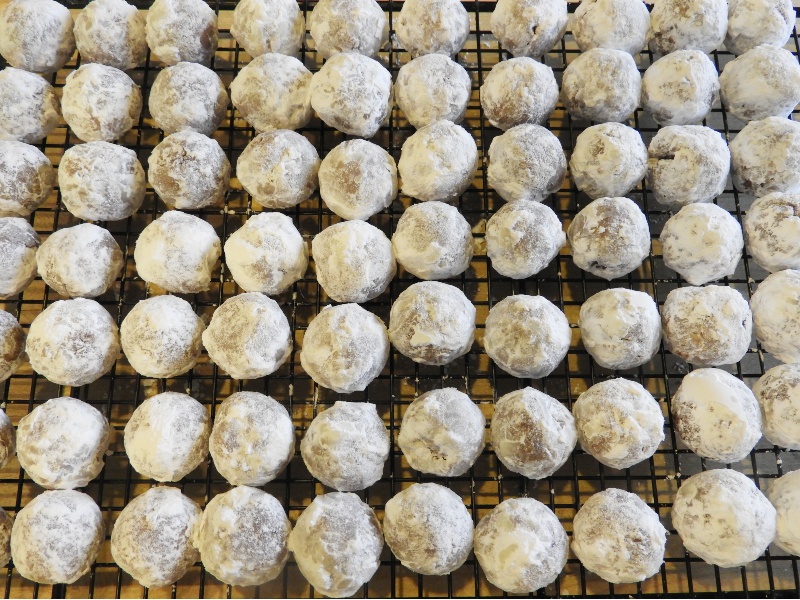 The recipe mentions it makes about 6 dozen cookies. All lined up the cooling rack, the cookies look so pretty and tempting!

Pecan Delights are a fudgy cookie ball rolled filled with chopped pecans and rolled in powdered sugar. The rich fudge flavor coupled the with pecans and sugar are…"delightful"! Certainly a chocolate lovers dream cookie!
I'm still in favor of changing the title of this recipe to Fudgy Pecan Delights. I don't think Grandma Bess would mind! ?
Enjoy,
XXOO,
Janet
Print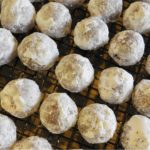 Pecan Delights
Ingredients
1 ¼ cups butter
1 cup powdered sugar
½ cup cocoa
¼ tsp salt
1 tsp vanilla
2 cups flour
1 cup chopped pecans
Powdered sugar
(up to 1 Tbs milk if needed to bring cookie dough together)
Instructions
Cream butter and sugar; add cocoa, salt and vanilla. Cream well. Blend in flour and pecans. Chill if dough is soft. Roll into balls the size of a walnut. Place on ungreased cookie sheets. Bake in a 300 degree oven for about 20 minutes. Cool. Roll in powdered sugar. Makes about 6 dozen.
Recipe Yield
Makes about 6 dozen cookies 1x
Cookie Category:  Molded or Shaped