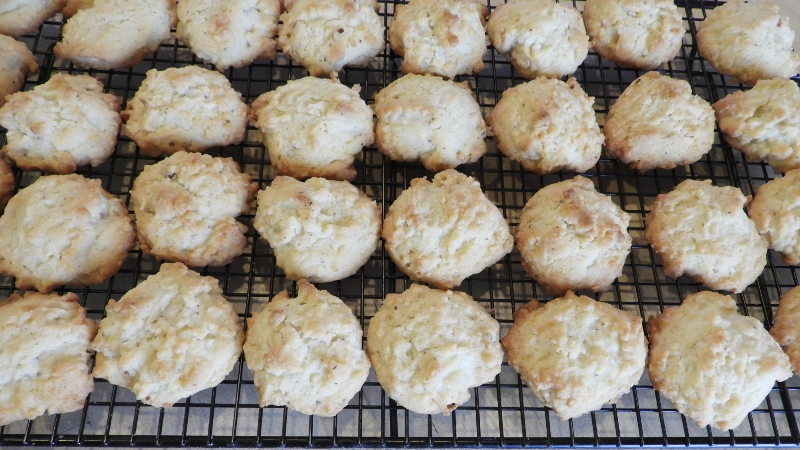 Brazil nuts, where do you find Brazil nuts? It took me forever to find Brazil nuts for Grandma Bess' Brazil Nut Cookies! Not sure if I was looking off season or what, but when I saw a bag of Brazil nuts, I grabbed them quick! And these cookies were worth waiting for!
One of the things I love the most about Cookies by Bess are all the unique cookie recipes. Grandma Bess didn't build her cookie recipe book with just any old recipes; she tested and perfected each one to make sure each one met her high cookie standards. As if finding amazing cookie recipes wasn't enough, Grandma Bess found amazing and unique cookies!
Making, tasting, and eating Brazil Nut Cookies has been so much fun! I can't believe how the Brazil nut flavors are so different from other nuts and combined with coconut, so unique and so wonderful. Pack all that uniqueness into a basic drop cookie and you've really got a winner!
I'm rating Brazil Nut Cookies 1 star for cookie baking difficulty. It did take a bit of elbow grease to chop the 2 full cups of Brazil nuts, but other than that, this recipe was easy to make and easy to bake!

Once I found the Brazil nuts, it was easy to pull my ingredients together and start mixing!

Just look at how beautiful these Brazil nuts are!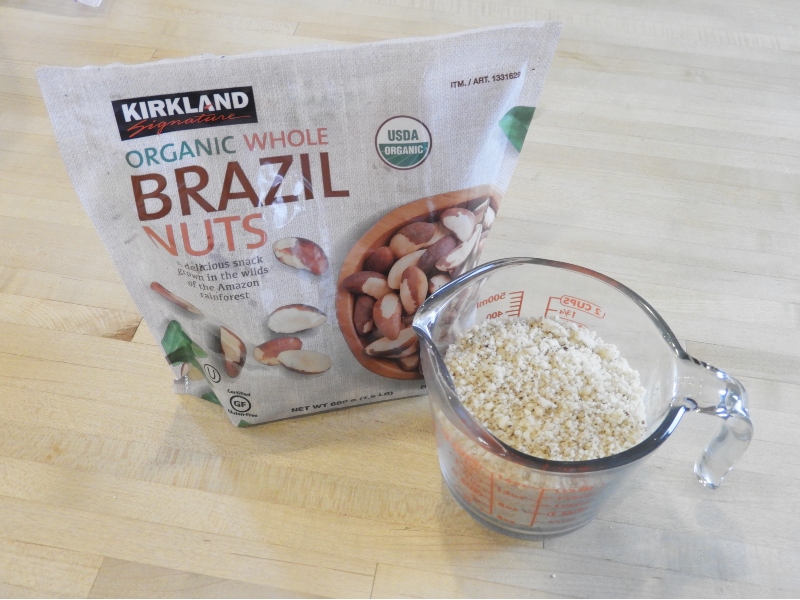 It seemed a shame to chop them all up, but I had to follow the recipe instructions!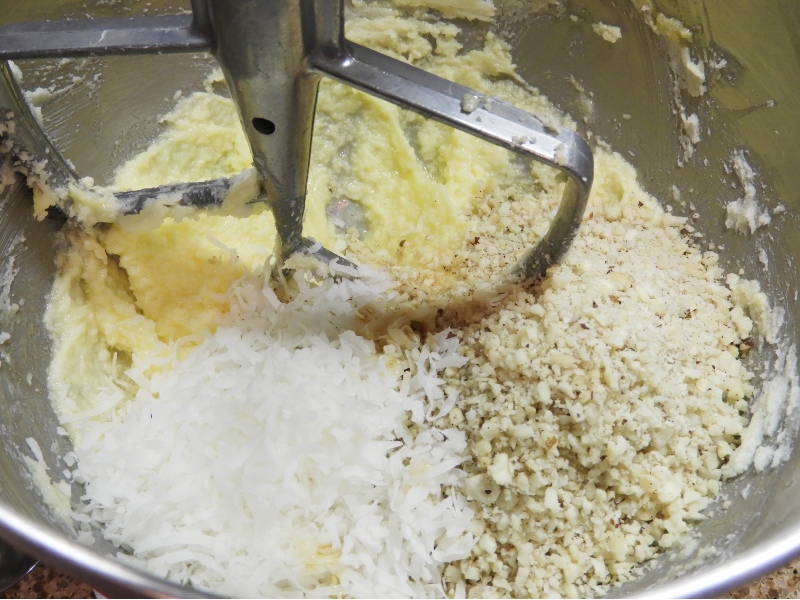 After blending the butter and sugar together until fluffy, I added the eggs and vanilla to richen up the dough! Next came the beautiful Brazil nuts and sweet moist coconut.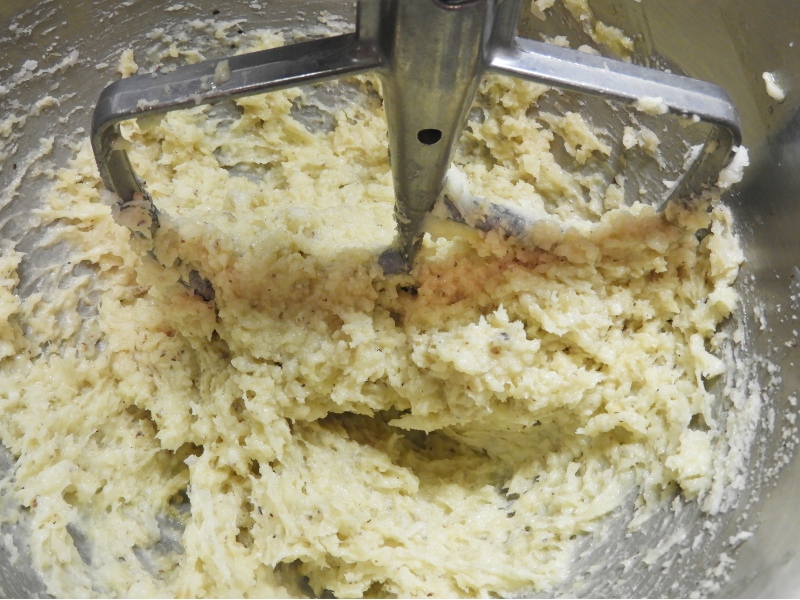 Mixing the ingredients together produced a beautiful blond dough!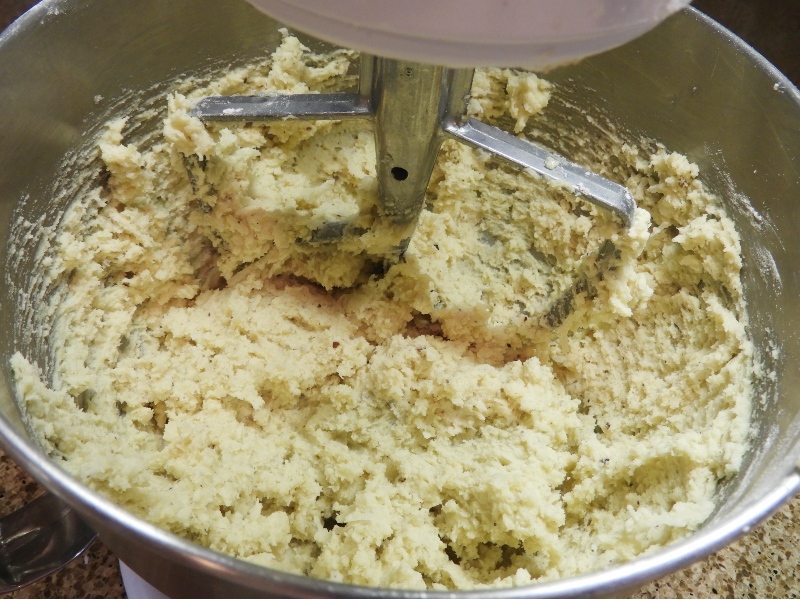 Finally, adding the flour brought the dough together perfectly!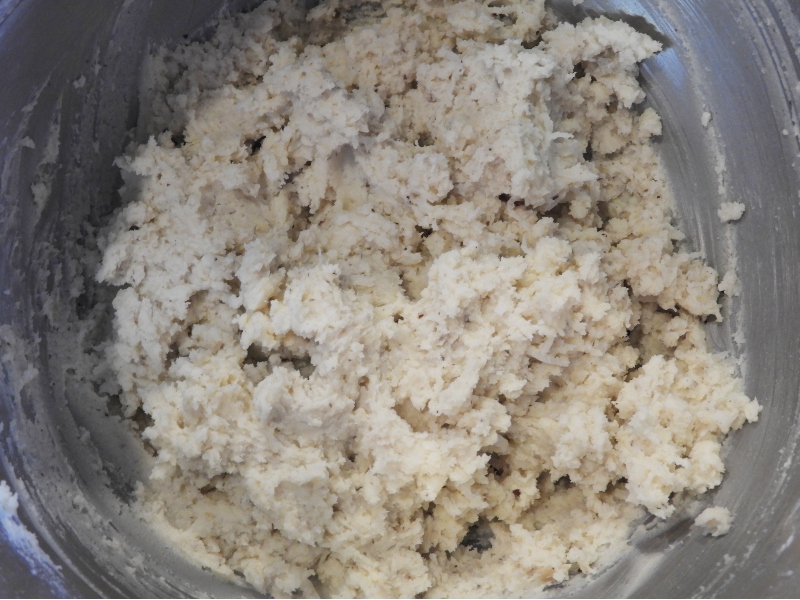 I just had to taste the dough and I'm so glad I did! It was so interesting tasting the Brazil nuts, add the coconut flavors and I could tell these cookies were going to be AMAZING!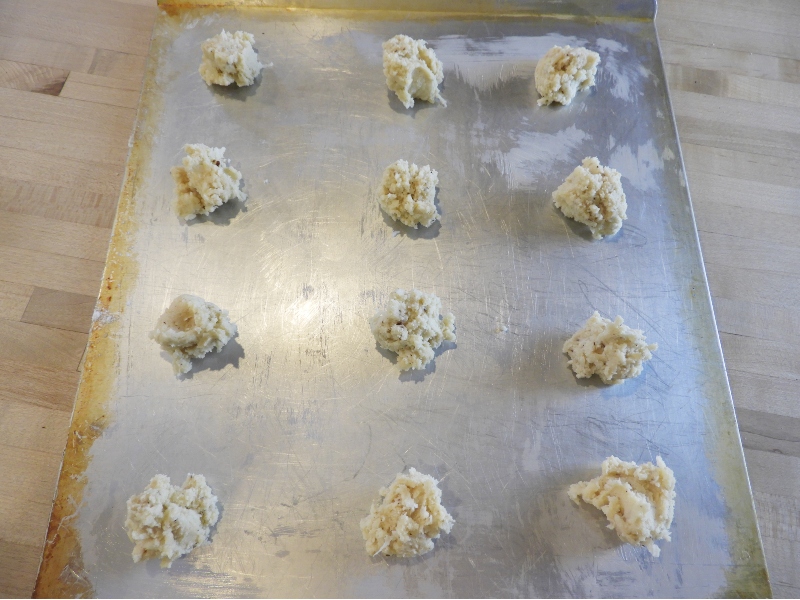 I dropped fairly large tablespoons full of the dough onto my greased cookie sheets. In no time, I was ready to stick my cookies in the oven for baking!

The cookies baked up perfectly! They kept their blond color along with some bits of brown on top from the nuts and toasted coconut.

Check out how beautiful this cookie is! The colors and textures are just begging to be eaten!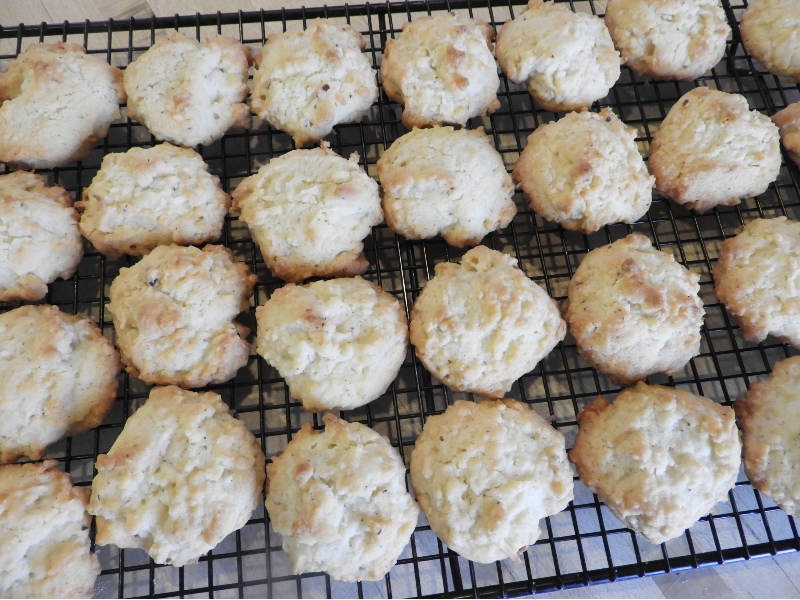 I'm a big fan of drop cookies! This time around I tried to keep the cookie dough drops the same size. I did a pretty good job I think. Nothing better than yummy cookies all lines up…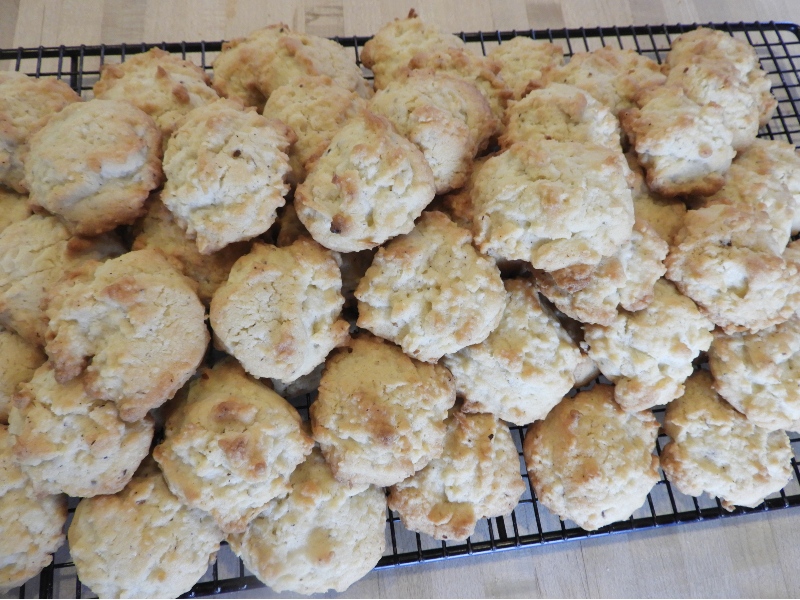 Except maybe a huge stack of cookies!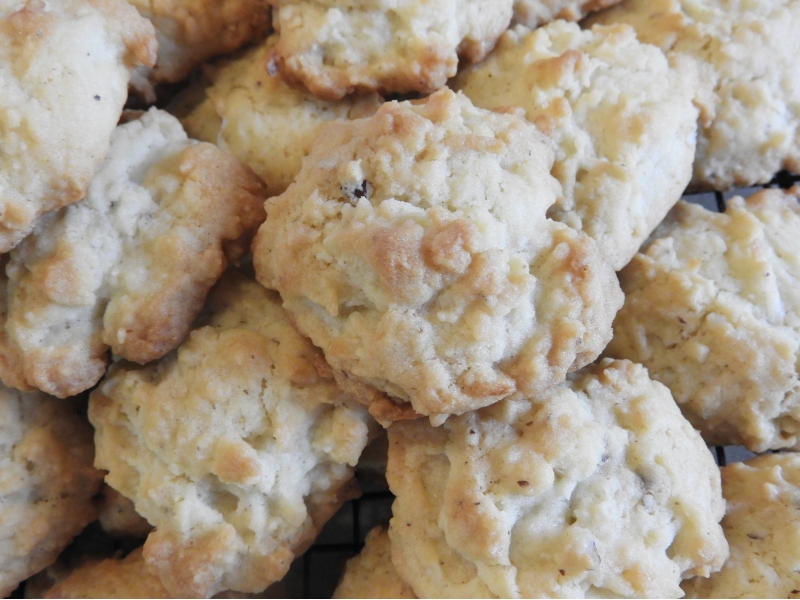 Brazil Nut Cookies are a traditional drop cookie, easy to mix up and easy to bake! All your typical baking ingredients, with the added coconut surprise make Brazil Nut Cookies the perfect weekend afternoon baking party! A uniquely wonderful tasting cookie that will keep your family and friends asking for more!
Enjoy!
XXOO,
Janet
Print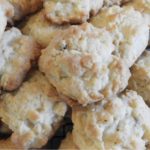 Brazil Nut Cookies
Ingredients
1 cup butter
1 cup sugar
2 eggs
2 ¼ cups flour
¼ tsp salt
½ tsp baking soda
2 cups chopped Brazil nuts
½ cup moist coconut
½ tsp vanilla
Instructions
Cream shortening and sugar until light and fluffy. Add eggs and beat. Add vanilla, nuts and coconut to above mixture, and mix well. Add sifted dry ingredients. Mix well. Drop on greased cookie sheets and bake at 350 degrees 12 to 15 minutes.
Recipe Yield
Makes about 5 - 6 dozen cookies 1x