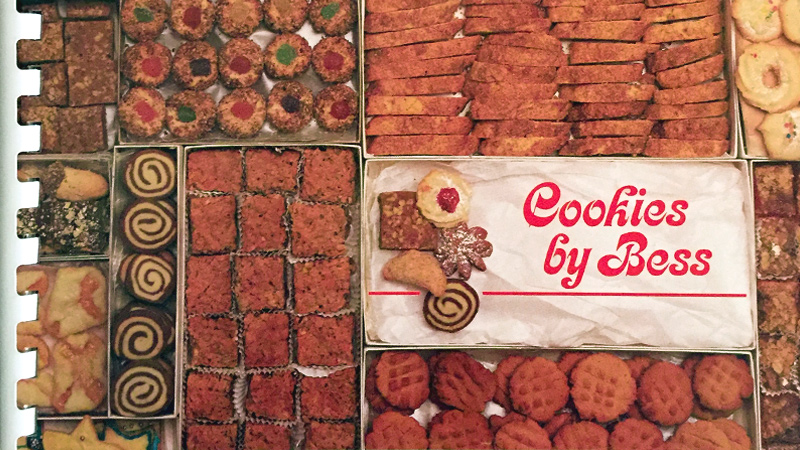 Hello fellow cookie bakers!
Welcome to Cookies by Bess. I can't tell you how excited I am about launching this blog! My name is Janet Hoffman and I am a third-generation cookie baker. After a ton of work over the past 8 months, it is my great pleasure to introduce you to Cookies by Bess, my Grandmother Bess Hoffman, and her passion for baking cookies!
Cookies by Bess has quite a story and I'm excited to share it with you. In this blog, I'll be sharing cookie recipes, family photos and stories, and other fun and interesting cookie related tips and tricks I come across along the way.
But first, I want to get us started by telling you a little bit about how Cookies by Bess came to be…
Let's begin with Grandma Bess…Bessie Lazar was a first-generation American born in Pittsburgh, PA on October 3, 1907. She married my Abraham Methuselah Hoffman (gotta love that name!) On June 27, 1926 and the rest, as they say, is history! This is a true story about an American family living in the mid-west, raising a family, and being the best friends, parents, and grandparents, they could be.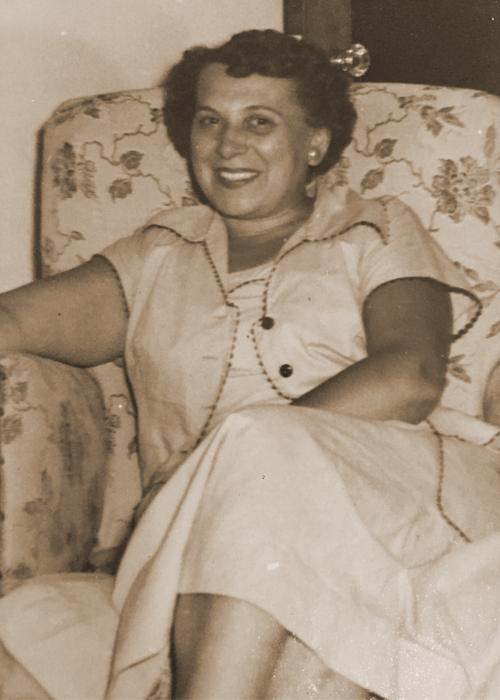 My Grandma Bess was one of seven children (six girls and just one boy!). Bess was a true homemaker, or in her words the "household executive!" She was devoted to her husband and her children. She ran an organized home, one that was always prepared for her husband and four children. Grandma Bess was known far and wide as an exceptional cook and baker. When not in the kitchen, Grandma was crocheting an afghan or working on a needlepoint. With all her interests and responsibilities, baking cookies was her passion and favorite pasttime.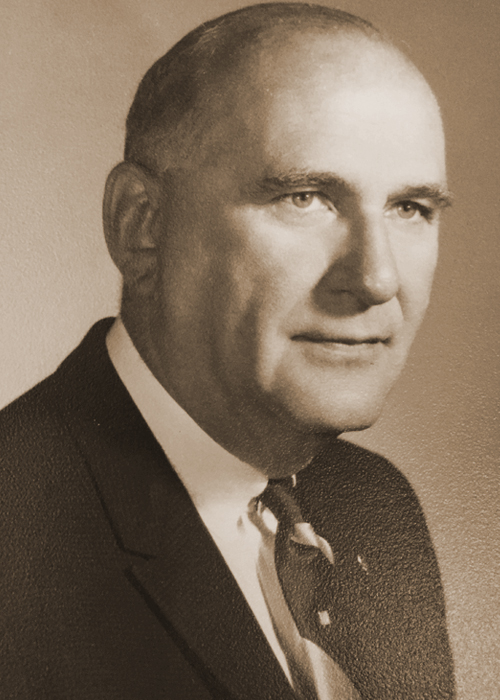 My Grandpa Abe was Credit Manager, managing the books and general operations for the local Winkleman's department store in Wausau, WI for many years before retiring with my Grandma to Los Angeles in 1972. Grandpa Abe was born in January 27, 1904 in Chicago, IL. He was a devoted father and husband always putting the love for his wife Bess and his four children (June the oldest, the twins – Richard/Ronald, and the baby, Susan) first. Grandpa Abe was a pipe and cigar smoking guy with a great sense of humor, a sharp mind, and huge heart. Grandpa Abe lived to 91 years. He was a supporter and true advocate of my Grandma and all her home making and cookies baking success.
Much more about Grandma Bess and Grandpa Abe to come!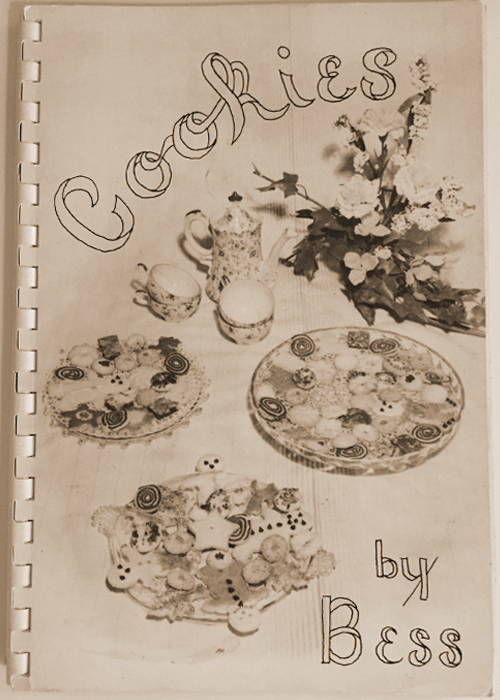 This is where Cookies by Bess comes in. After years of baking cookies for family and friends, Grandma Bess decided to pull all her tried and true cookies recipes together and published Cookies by Bess in 1960. Before all was said and done, Cookies by Bess had gone through six printings and sold 40,000 copies!
Fast forward 20 years when my father (Rich) and mother (Toby) decided to rebrand and republish Cookies by Bess in 1980. Grandma and Grandpa came out of retirement and went on a nation-wide promotional tour stopping along the way to talk with Regis Philbin, Gary Collins and Paul Harvey to name a few. After selling the books to a major New York publisher, Cookies by Bess "phase 2" sold another whopping 40,000 copies!
Fast forward another 30+ years and now it's my turn! It's 2017 and I am ready to launch "phase 3" …my parents and I are rebranding and revitalizing Cookies by Bess for a whole new generation of cookie bakers! My parents have passed the torch to me to bring Cookies by Bess back to life and share my Grandma's story and cookie recipes with today's world. What an opportunity, what an honor, what a responsibility!
To give you an idea of what's coming… my goals with this blog are to:
Share with you Bess' story… her life as wife, mother, and grandmother, and her love for baking cookies;
Introduce Cookies by Bess, share cookie recipes, tips, and cookie baking to a whole new generation of bakers, and;
Start new baking traditions for new and veteran bakers, by bringing family and friends together.
In this time of smart phones, social media, and technology craziness…baking cookies can help you connect with your kids, friends, and family like we did in the "good old days."  You can spend time together, have fun together, and make something together everyone will love.
So now that you know a little bit about Cookies by Bess and why we are here…I ask that you stay tuned and stay connected to Cookies by Bess through all our website and all our social media platforms (Facebook, Instagram, Pinterest, and Bloglovin).  Through these social platforms I will share with you our family and our cookies… and we hope you will share your stories and cookies with us too.
When all is said and done, it is our hope that Cookies by Bess will become a community where everyday cookies lovers and bakers can come together to make friends, share stories, and create new traditions with our favorite cookie recipes.  Simply put, a community where you share your love of family, friends, and baking cookies!
And as we like to say, "After all, homemade cookies never go out of style!"
I am so looking forward to finding out where this journey will take us and I'm so glad you all are here with me as we find out!
Stay tuned for next week…I'm going to share my favorite Cookies by Bess cookie recipe!
Until next week…
XXOO!
Janet