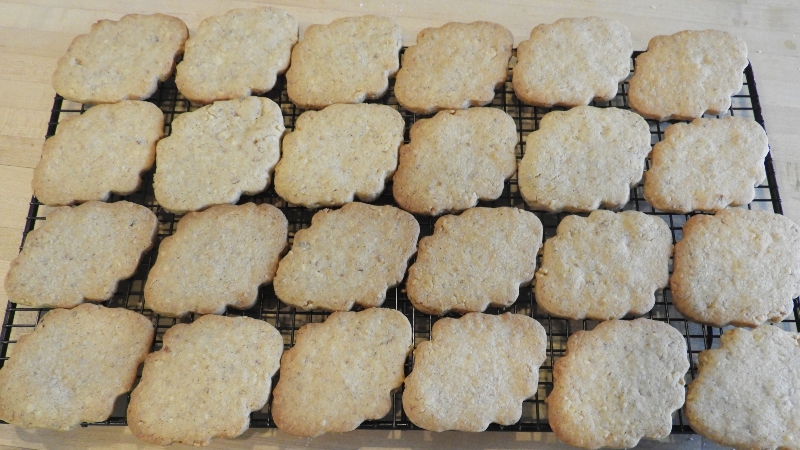 One of the things I love best about Cookies by Bess are all the unique cookie recipes. Spice Specials Is a perfect example!  Not only do the cookies have a unique taste, they have a combination of ingredients I haven't seen before.  A unique cookie with an earthy and wholesome taste!
After baking and tasting Spice Specials, I was so pleasantly surprised! Spice Specials combine spicy cinnamon and cloves with citrus lemon flavors. A combination I haven't tasted before and certainly made in heaven!
Perfectly shaped with a scalloped cookie cutter, Spice Specials are truly special. Rolled ¼ inch thick, each buttery cookie is filled with grated almonds, spicy cinnamon and cloves and the perfect touch of lemon.
I'm rating Spice Specials 2-stars for cookie baking difficulty. Normally I rate rolled cookie recipes 3-stars, but I'm making an exception with Spice Specials because the recipe only makes about 3 – 4 dozen cookies and rolling the dough ¼ inch thick helps speed up the baking process.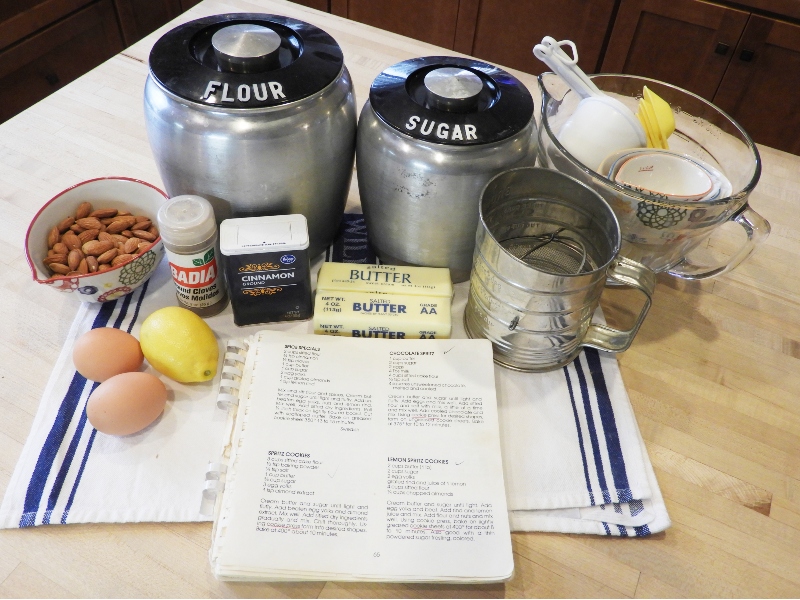 All ingredients on the recipe list were in my baking pantry, so I was quickly ready to get started.

After mixing the butter and sugar together, I added the nuts. The recipe says grated almonds, my nuts were more like chopped.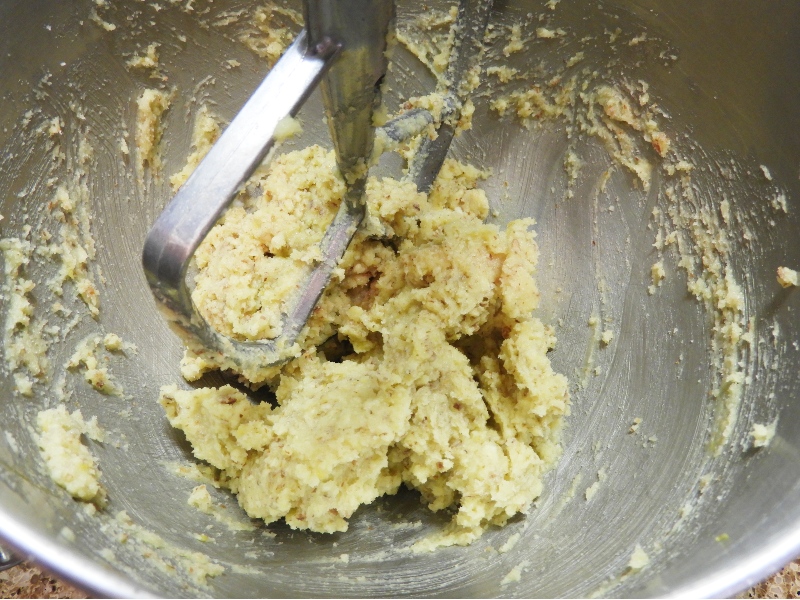 How pretty and rich the mixture looks like after adding the egg yolks and almonds.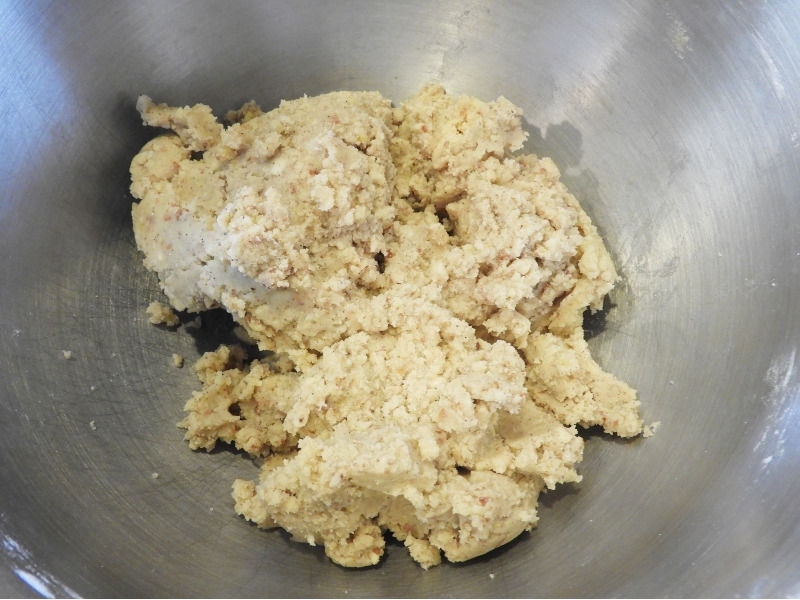 After adding the sifted flour and spices, I was checking the recipe again to make sure I was supposed to roll the dough. Such a pretty (and tasty) dough, but not what you would expect for rolling. It was a bit sticky and very chunky with all the grated (chopped) nuts.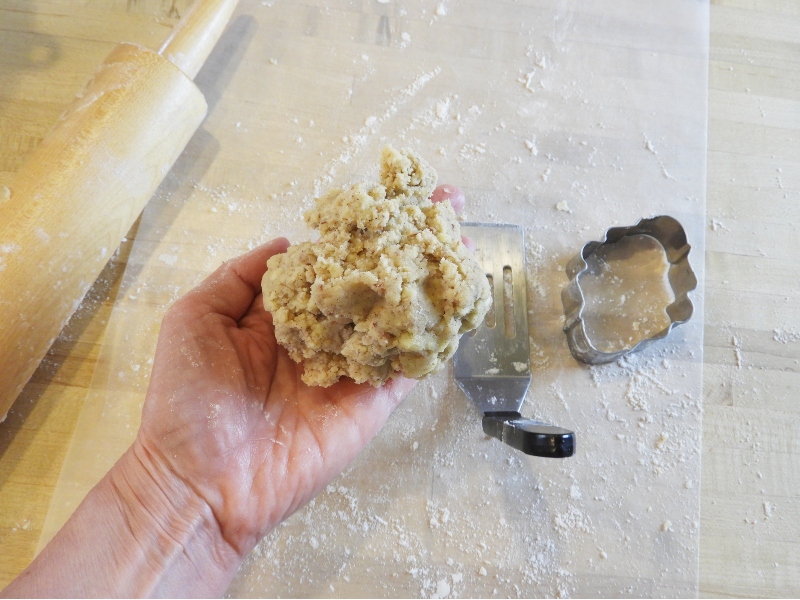 You can see here the dough seems more in line with a molded or shaped type cookie.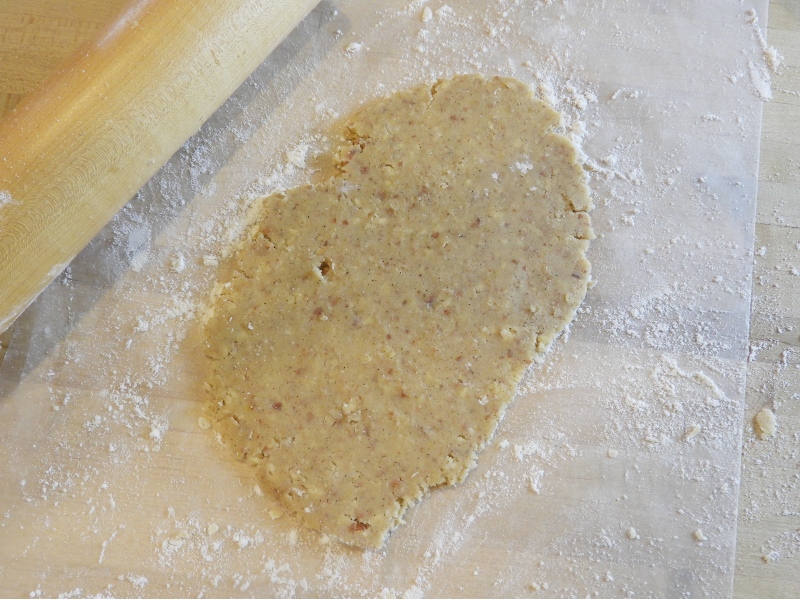 Adding some additional flour was all it took to get the dough to the perfect consistency for rolling.  Look at all those almond bits!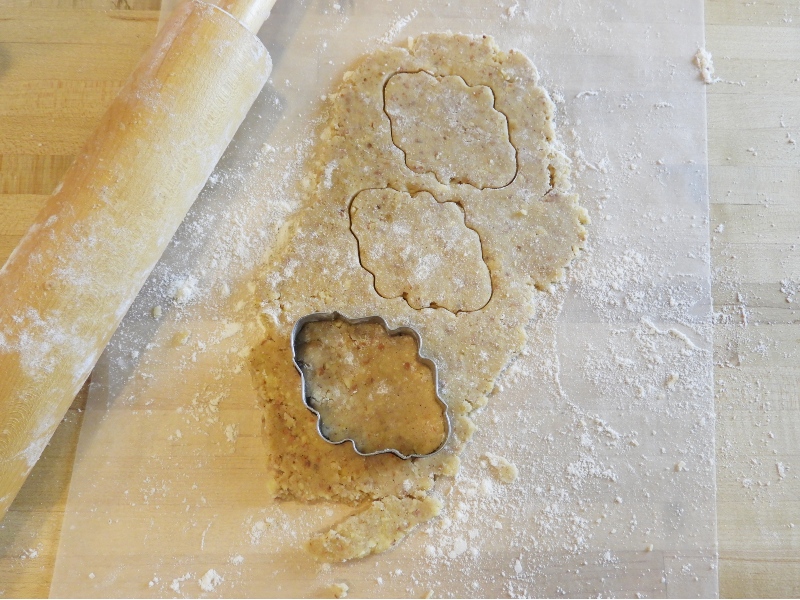 The recipe says to cut the cookies using a scalloped cooking cutter. I just happen to have one in my cookie cutter collection. My cutter was the perfect size! Not too big and not too small.

Just look at how thick this cookie is! Thick cookies are my favorite!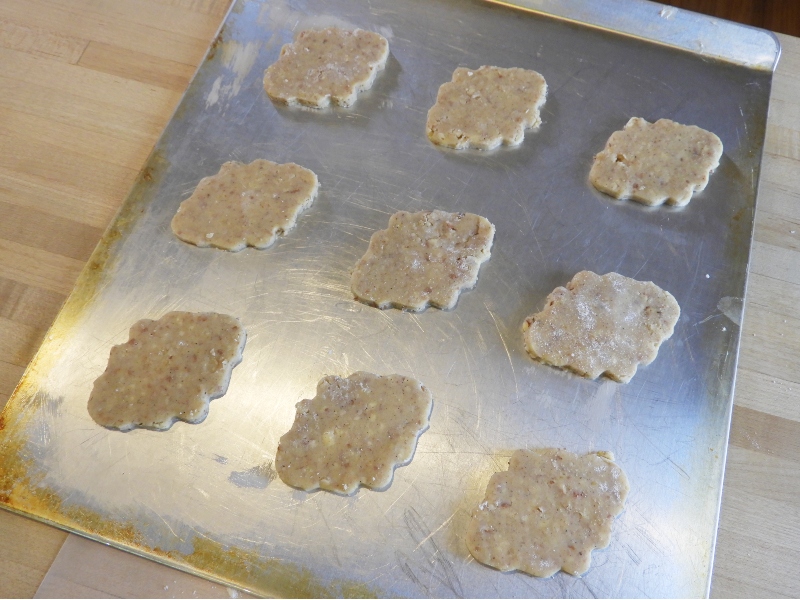 I was ready to bake in no time!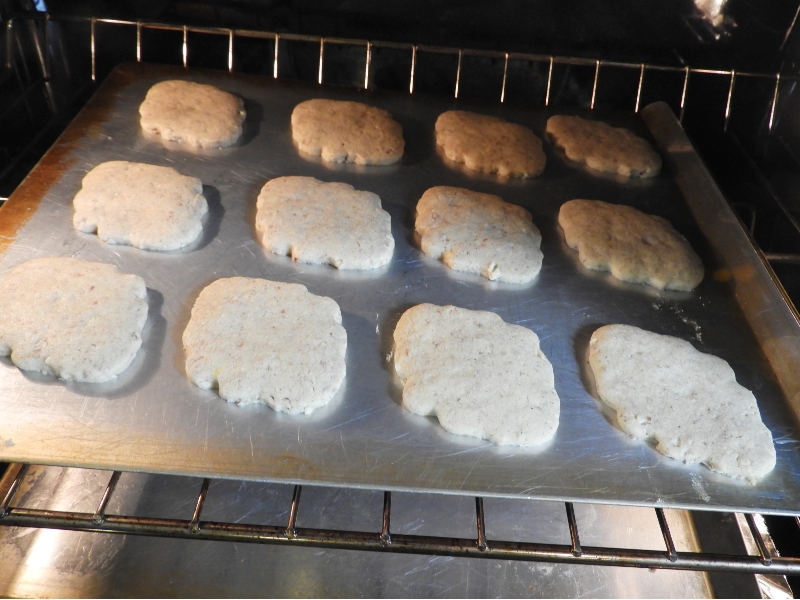 The cookies maintained their shape while baking. They didn't puff up or spread out, they just baked up perfectly!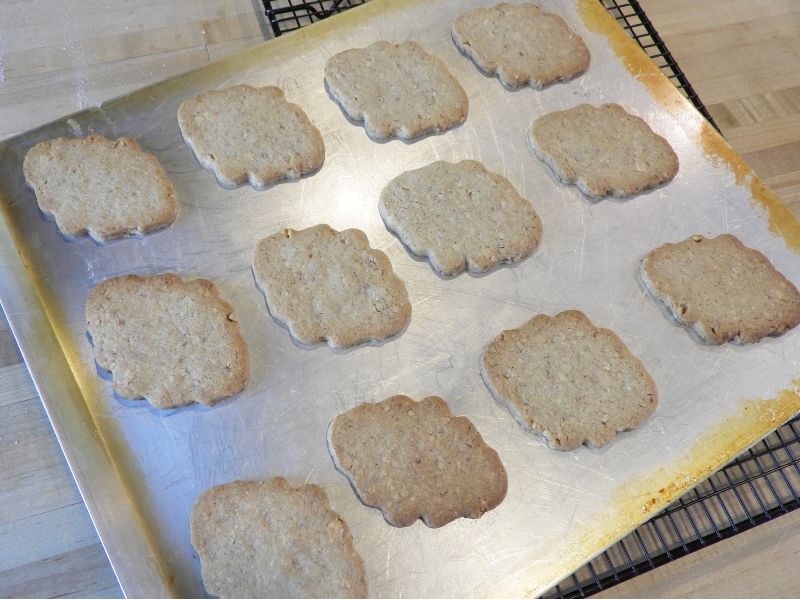 I let the cookies bake for about 13 minutes. Just long enough for them to become slightly browned around the edges.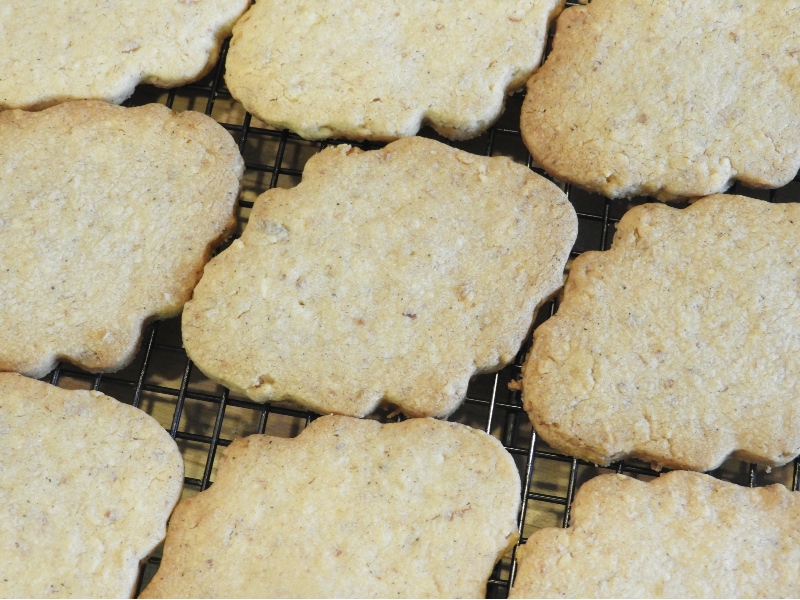 Looking closely, you can see the texture of the nuts and the richness of the butter.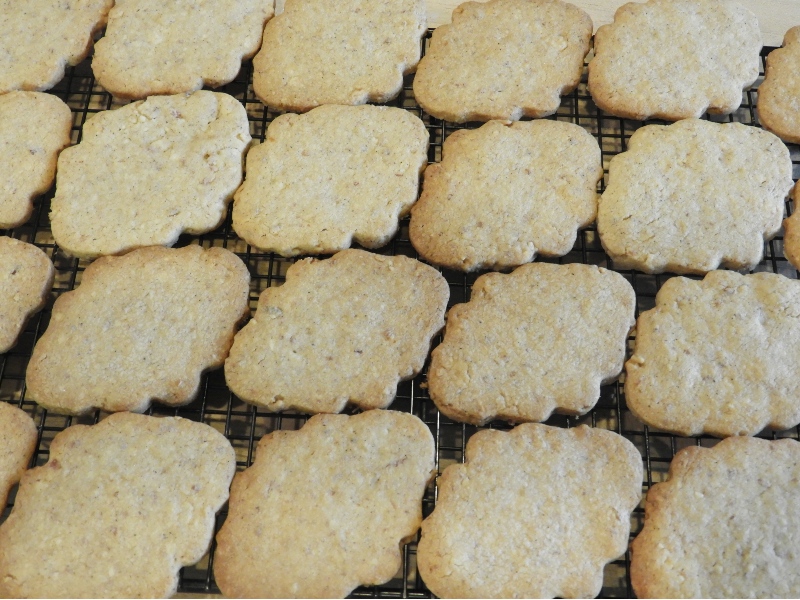 I love the scalloped shape! Makes the cookies feel a bit old fashion.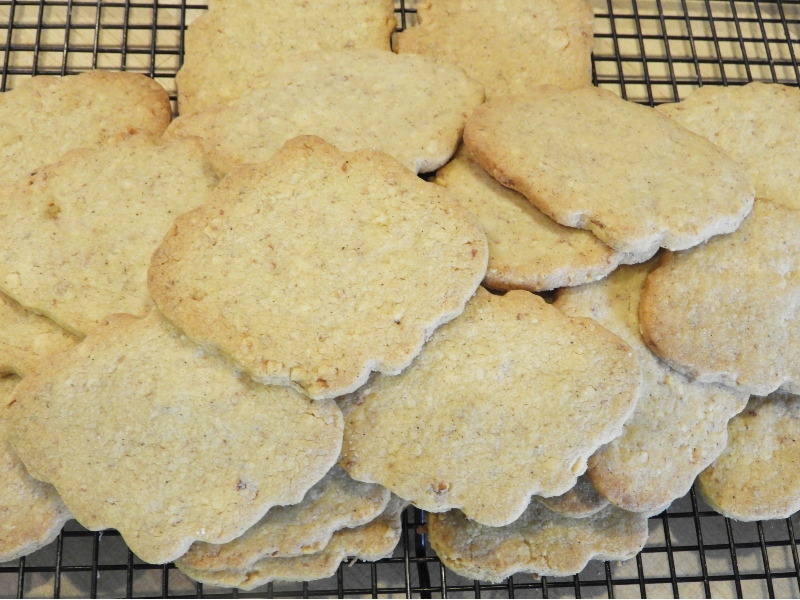 Spice Specials are a wonderfully unique cookie that will certainly surprise you, your family, and friends with it's spicy and citrusy flavors all combined into a butter cookie with a slight crunch. A wholesome cookie that will delight all cookie lovers!
Enjoy!
XXOO,
Janet
Print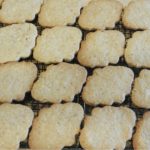 Spice Specials
Ingredients
2 cups sifted flour
¾ tsp cinnamon
½ tsp cloves
1 cup butter
1 cup sugar
2 egg yolks
1 cup grated almonds
1 tsp lemon rind
Instructions
Mix and sift flour and spices. Cream butter and sugar until light and fluffy. Add unbeaten egg yolks, nuts, and lemon rind. Mix well. Add sifted dry ingredients. Roll ¼ inch thick on lightly floured board. Cut with scalloped cutter. Bake on greased cookie sheets 350 degrees 13 to 15 minutes.
Recipe Yield
Makes about 4 - 5 dozen cookies 1x