I happen to love soft cookies and molasses, so I was super excited to make Soft Ginger Cookies by Cookies by Bess! As I read through the recipe, I was taken back a bit by the large amount of each ingredient needed!  5-cups of flour, 4-teaspoons of baking powder?  I thought about cutting the recipe in half (don't tell Grandma Bess :)), but that's not an option because it only calls for one egg…so I just decided to just get started measuring and mixing.
After mixing and chilling, I started rolling out the dough 3/8 inches thick, this is when I realized why there was so much dough. The Soft Ginger Cookies recipe makes about 80 – 90 cookies, each one about ½ inch thick! You need a ton of cookie dough to make that many cookies so thick…and the cookies I made were not only thick they were big, at least my Cookies by Bess standards!
Soft Ginger Cookies are definitely a ginger cookie, but after tasting these cookies, I would suggest changing the name to Soft Ginger and Molasses Cookies. The ginger and molasses flavors coupled with cinnamon are simply wonderful! If you like a spicy cookie, you are going to love Soft Ginger (and Molasses) Cookies!
I'm rating Soft Ginger Cookies 3-stars for cookie baking difficulty. While cutting out these cookies was about as easy as cutting out cookies can be, cutting out cookies is never easy and always takes additional time, so to be consistent with most of cut out cookies, 3-stars it is!
Quite a list of ingredients in this Soft Ginger Cookies recipe! I did have to run to the grocery store to get more dark molasses, otherwise, I had everything else needed.
The first step in the instructions is to mix all the dry ingredients together. I just had to take a picture of the 5 cups of flour mixed with all the spices. Now that's a lot of flour!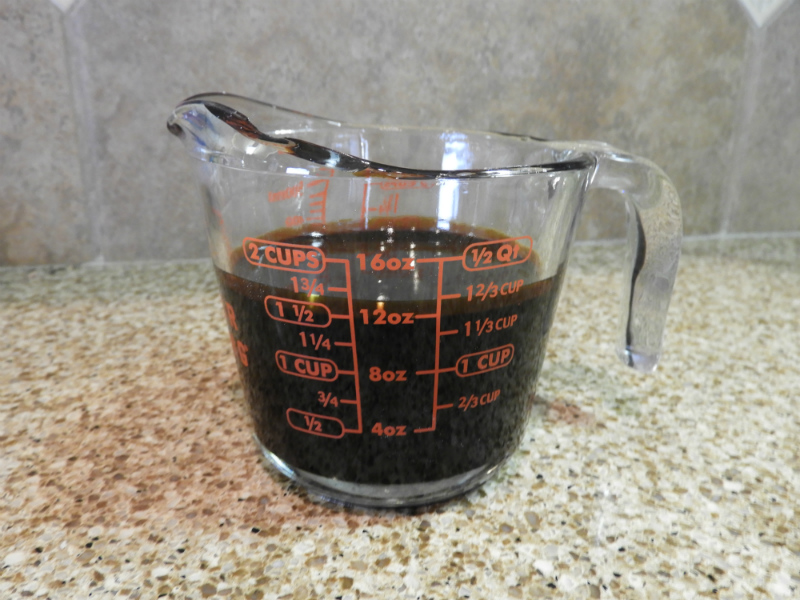 I then measured out the 1 1/2 cups of dark molasses.
Next, I got started mixing the butter and sugar. When nicely blended, I added the egg and 1 ½ cups molasses and mixed "very well".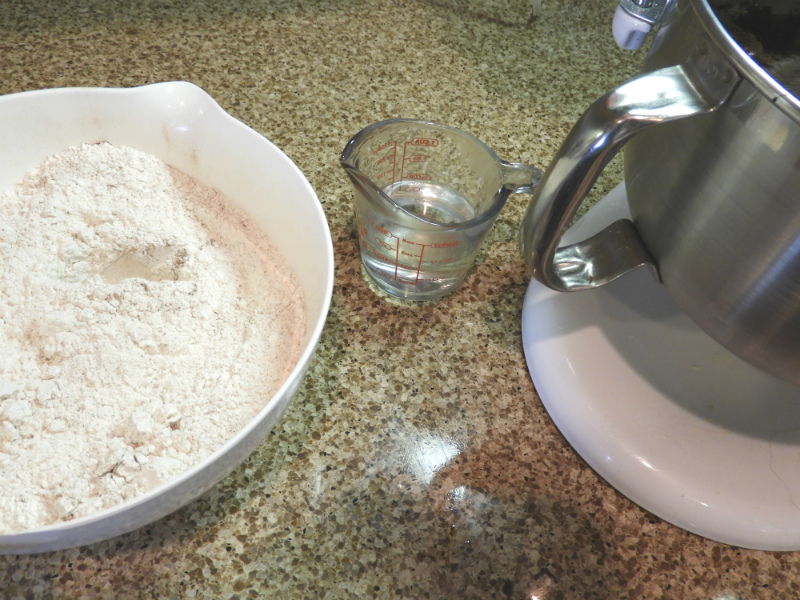 Now it was time to add the dry ingredients, alternately with water to the blended butter and sugar.
After all the flour and water were added, the dough really came together.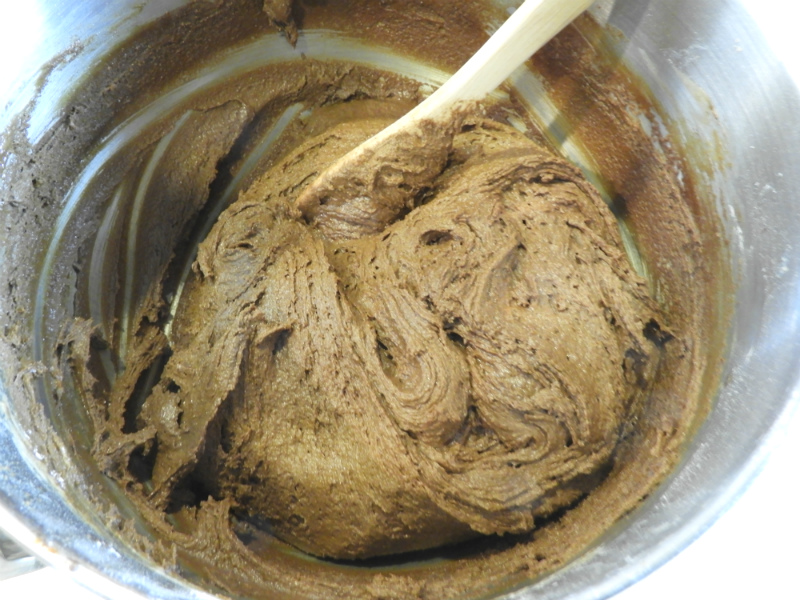 Check out the wonderful almost chocolatey color. All that molasses sure looks awesome! From here, per the recipe, I stuck the dough in the refrigerator for about 90 minutes.
After taking the dough out of the refrigerator, I grabbed a handful and rolled it together a bit.  The color of the dough looked even richer when it came out of the refrigerator. Pretty amazing color!
Now it was time to roll out the dough. I used a good amount of flour to ensure the dough didn't stick.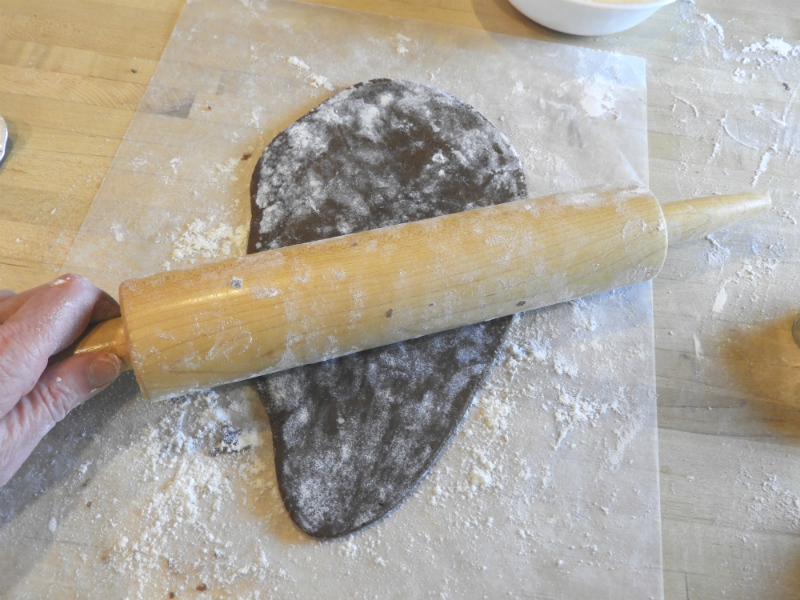 The dough was surprisingly easy to roll out, with the flour added. I did my best to roll the dough 3/8 inches thick. It was actually hard to not roll the dough thinner! I'm so used to rolling dough thin, I had to hold myself back. It sure seemed odd to keep the dough so thick!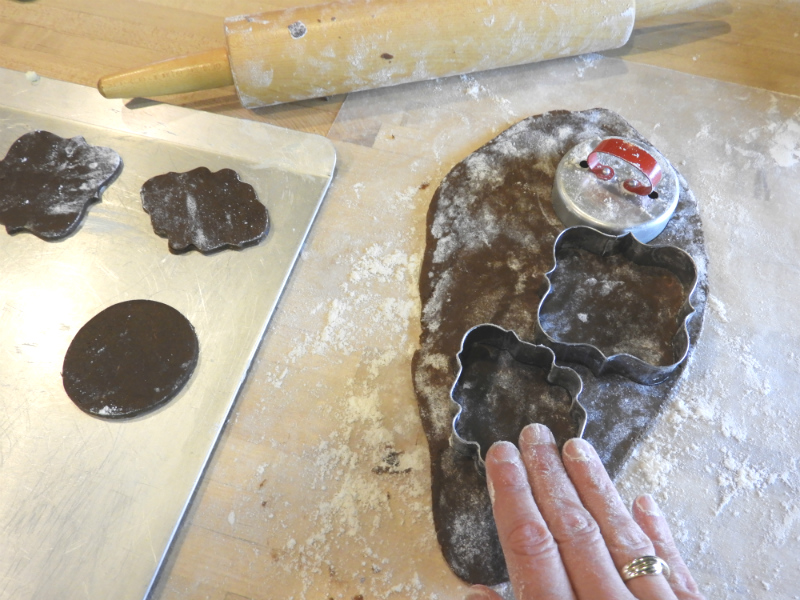 I used a couple cookie cutter that were a decent size and shapes I thought would be good for ginger (and molasses) cookies.
Just take a look at how thick these cookies are before they are baked…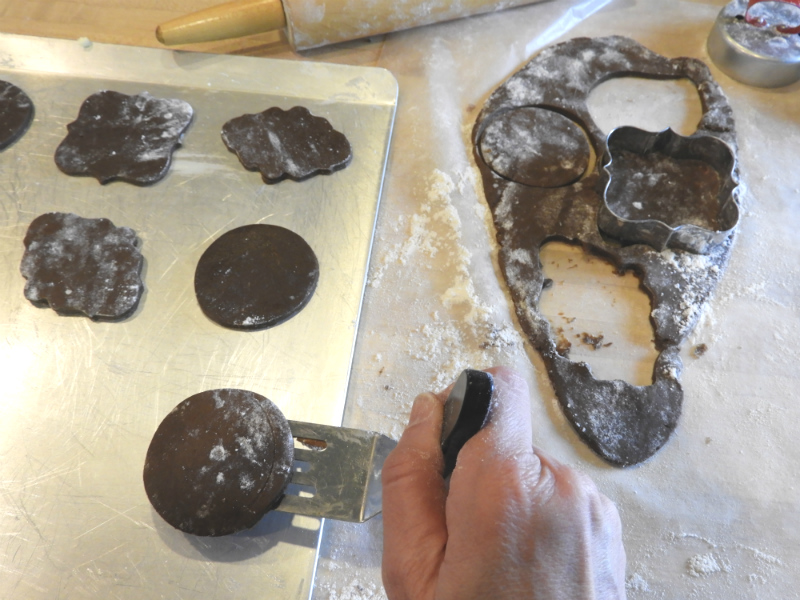 After cutting the cookies, I moved them to my greased cookie sheets.
Finally, I was ready to bake!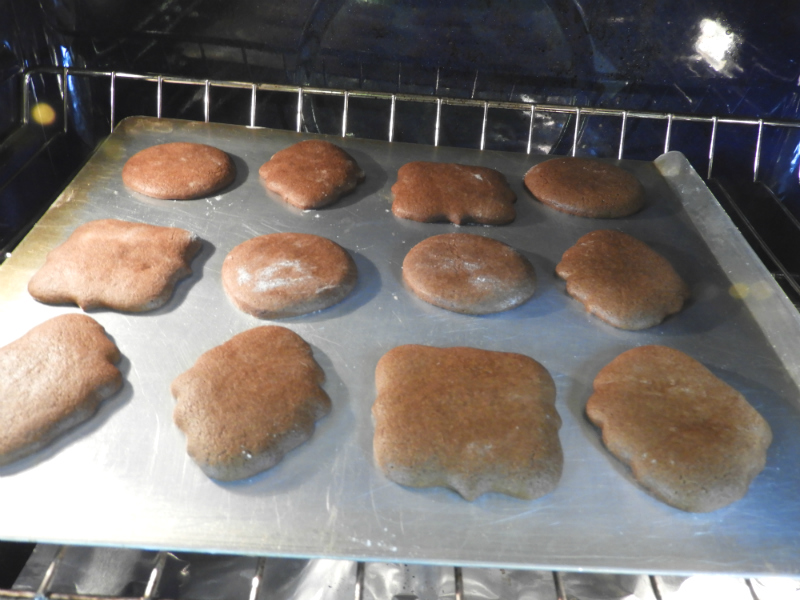 The cookies puffed up just a bit in the oven. I baked the cookies for about 15 minutes. Baking them anymore will made them crispy, but still very tasty!
The cookies stayed a little puffy once out of the oven and were easy to remove from the cookie sheets.
Look at these awesome cookies! Can't you just taste the ginger and molasses!
Soft Ginger Cookies makes a ton of cookies, even with decent size cookie cutters! You can definitely fill a cookie jar or two!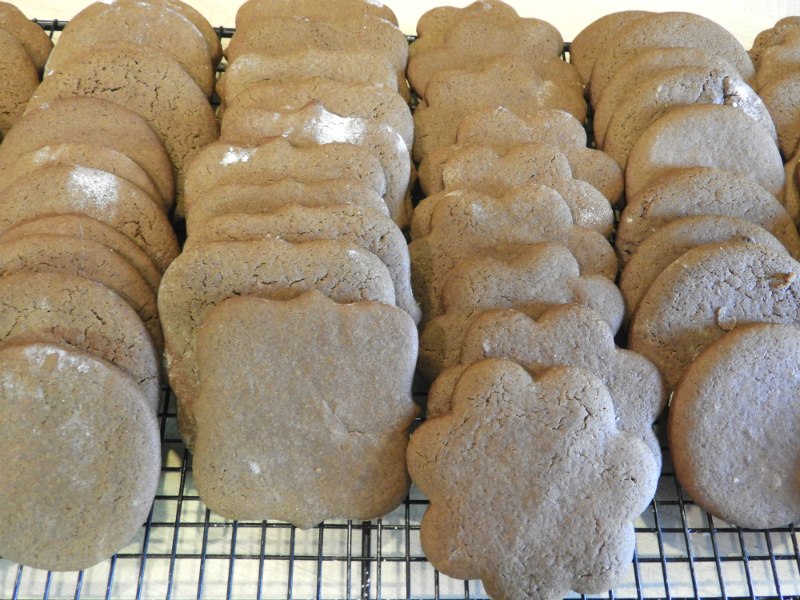 I will admit that some of the cookies were more crispy than soft because I rolled them a bit too thin or because I baked them a bit too long. Regardless, Soft Ginger Cookies are "a wonderful cookie for the little ones", and everyone else!
If you like spicy cookies, you are going to love Soft Ginger Cookies!
XXOO,
Janet
Print
Soft Ginger Cookies
Ingredients
5 cups flour

4 tsp baking powder

½ tsp salt

2 tsp ginger

1 ½ tsp cinnamon

1 ½ tsp allspice

½ cup boiling water

1 ¼ cups butter or shortening

1 1/3 cups brown sugar, sifted and packed

1 ½ cups molasses

1 egg
Instructions
Mix and sift flour, salt and spices. Cream butter and sugar beating well. Add molasses and egg. Mix very well. Add sifted dry ingredients alternately with water, mixing just enough to combine ingredients. Chill dough. Roll 3/8 inch thick on floured board and cut into desired shapes. Bake on greased cookie sheets in 350 degree oven or about 17 minutes.

Wonderful cookie for the little ones!
Recipe Yield
Makes about 7 - 8 dozen cookies