Hi Everyone!
Thank you so much for coming back to see what's happening with Cookies by Bess this week!  I am so excited about the response I've gotten from the launch of our website and our social media platforms.  I knew there were others out there that would connect with Grandma Bess and making cookies the old-fashioned way!  I am so glad you are back and can't wait to share with you my favorite Grandma Bess recipe…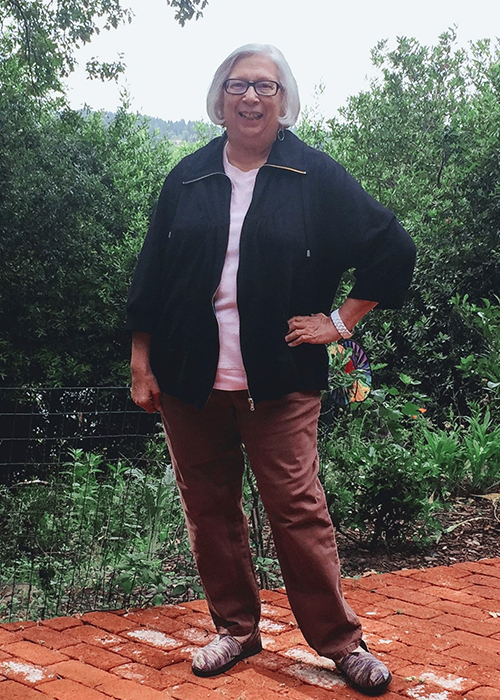 I wish I could say that I've been using this recipe for ever and ever, but to be honest I recently received the recipe from my Aunt Susie (the youngest of the four Hoffman kids).  Aunt Susie lives in Los Angeles and therefore was the closest to my grandparents (proximity wise of course!).  As we were researching and gathering all the information we could find on Grandma Bess and Cookies by Bess, we naturally went to Aunt Susie because she acquired most of my grandparent's things after they passed away.
Aunt Susie spent hours going through all her old pictures and boxes in storage and put together a wonderful care package of Hoffman and Cookies by Bess photos and memorabilia.  I now have pictures of great grandparents I never knew, pictures of our family that I've never seen before, and baking tools and supplies that my Grandma Bess used in her kitchen…I even have her very own Cookies by Bess cookie book!
This blog will be showcasing all the wonderful pictures Aunt Susie sent and the stories that go with them…all of this coupled with the delicious cookies recipes from Cookies by Bess!  I so hope you will enjoy learning about our family and sharing in our cookie traditions.
When I received the package from Aunt Susie, I was so excited to unpack and look through all the treasures!  After going through the box of gems and talking with Aunt Susie, we realized she had even more "stuff" to send me!  When I received the second box, it included my grandma's personal "cookie gun" and some handwritten recipes for cookies, cakes, and dinners.
One recipe from the collection really stuck out from the bunch and has now become my favorite recipe…Who wouldn't want the "Recipe for Happiness"?
I am so happy to share this recipe with all of you in my Grandma's own handwriting and on her personal recipe cards!
My Grandmother was such a "people person" meaning she just loved people.  She always talked about being positive, helping others, and spending time with her family and friends.  I'm  sure Grandma Bess wrote this recipe from her life experiences and her love and devotion for Grandpa Abe and the whole family!  And it's just like Grandma Bess to want to share her happiness with others!
I want to thank my Aunt Susie so much for taking the time to sort out and send me all these wonderful family treasures!  I promise to take good care of everything and share only the most flattering pictures 😊.  Oh, by the way, Aunt Susie has accepted the job of Editor in Chief for the Cookies by Bess family blog posts…thank you again and in advance Aunt Susie for making sure all my dates are correct and stories are accurate!  And for being a part of the new generation of Cookies by Bess!
I hope you enjoy this recipe for your whole lifetime!  Please share it with all your loved ones and friends!
Just one question before I go…do you have a family recipe for Happiness?  Or a similar recipe?  If you do, please send it to me…I'd love to share as much Happiness as possible!  Please go to the Community Page to send me your recipes and family traditions.
XXOO!
Janet