I always get a little nervous and hesitate a bit when I see "cookie press" in the cookie recipe instructions. But that didn't stop me from making Cookies by Bess Delicious Chocolate Teas. And I'm glad because Delicious Chocolate Teas are really delicious!
Actually, thanks to Grandma Bess, I no longer hesitate making cookies recipes requiring a cookie press because I have Grandma Bess' original Cookie Gun by Wear-Ever. I'm not sure why, but the cookie gun is so easy to use and it's fun!
Using a cookie press or gun is fun because of all the different shapes you can use. Grandma Bess' cookie gun had a dog and camel…I decided to use the dog shape and a few other more traditional ones.
I'm rating Delicious Chocolate Teas 3-starts for cookie baking difficulty just because of all the problems you might have with a more modern or electric cookie press.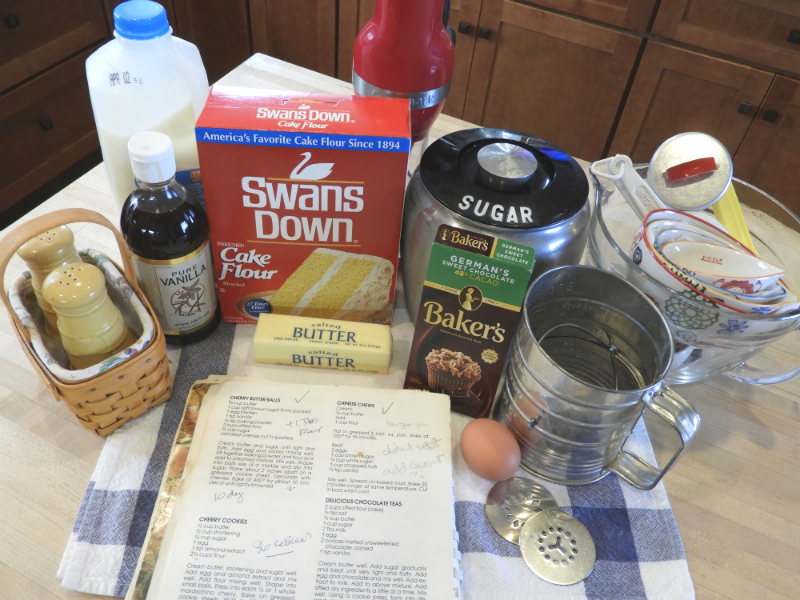 The ingredients for Delicious Chocolate Teas are basic and all readily available in my baking pantry.
To get started, I melted the 2 squares of unsweetened chocolate over a low heat in a small saucepan.
Next, I began mixing the ingredients together.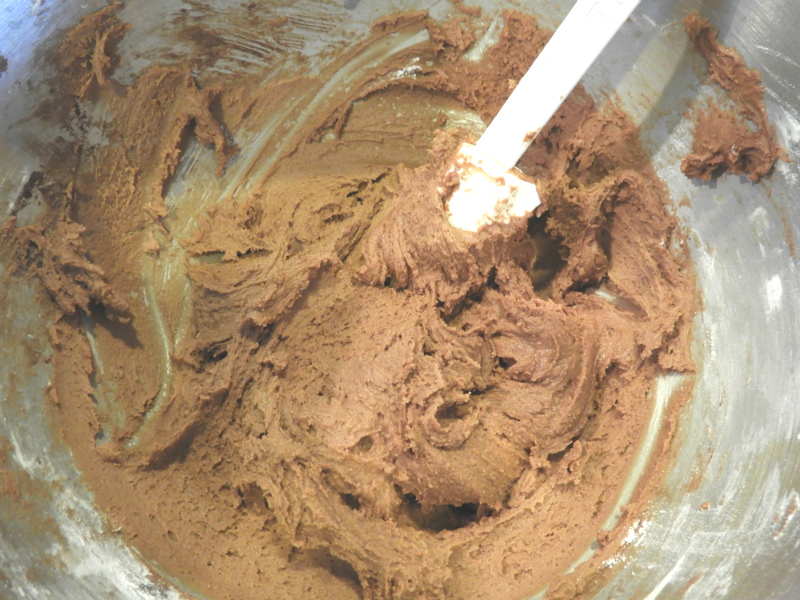 After mixing well, I was wondering if the consistency of the dough was going to work well with the cookie gun.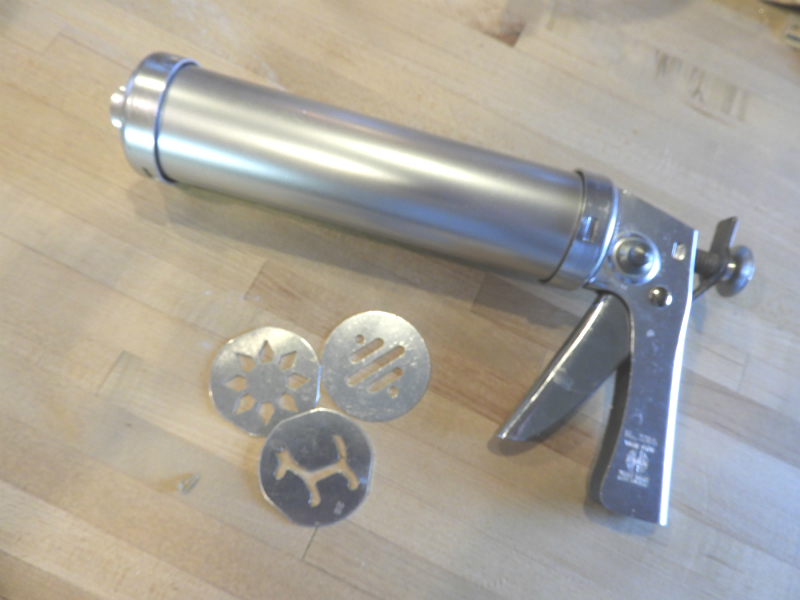 The cookie gun only has a couple parts and is easy to put together. It took me a bit to decide on the shapes to use with so many options. I just had to use the dog!
I was a bit worried about the consistency of the dough, but as usual with Grandma Bess' recipes, the dough consistency was perfect!
It took only a couple practice cookies before I had it mastered thanks to Grandma Bess' cookie gun!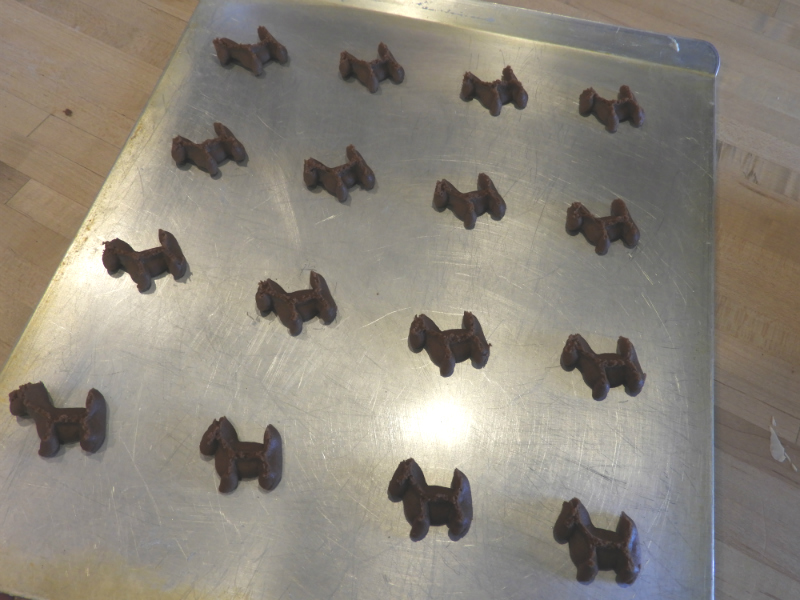 In no time, I was ready to bake my dogie cookies ?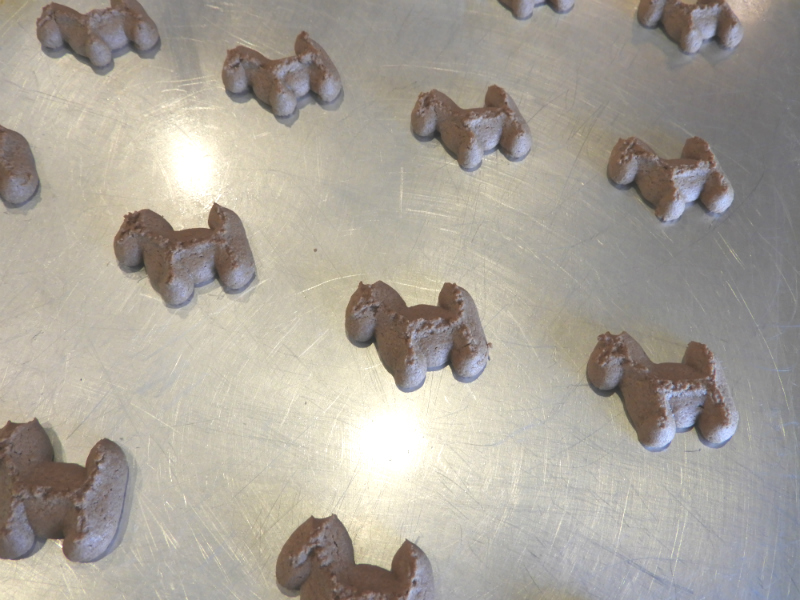 The cookies spread and raised a bit in the oven but kept their shape nicely!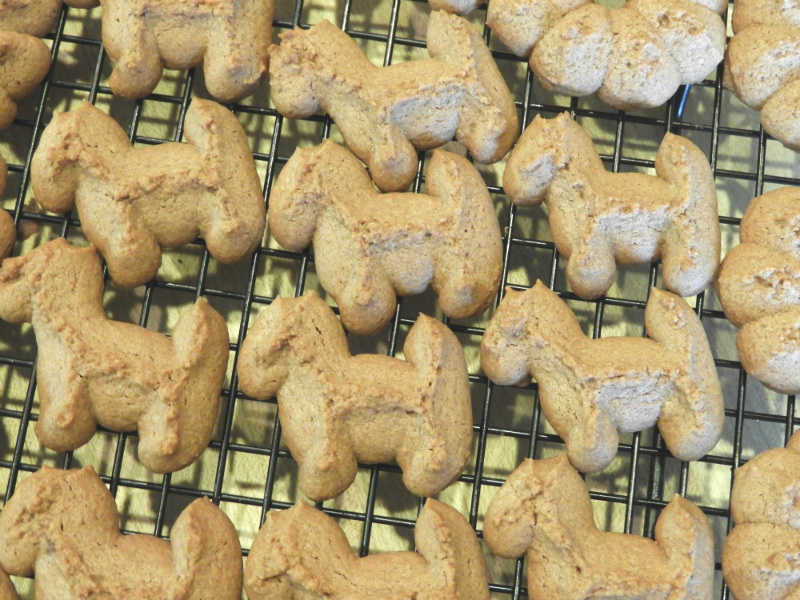 Just look at how wonderful these cookies look!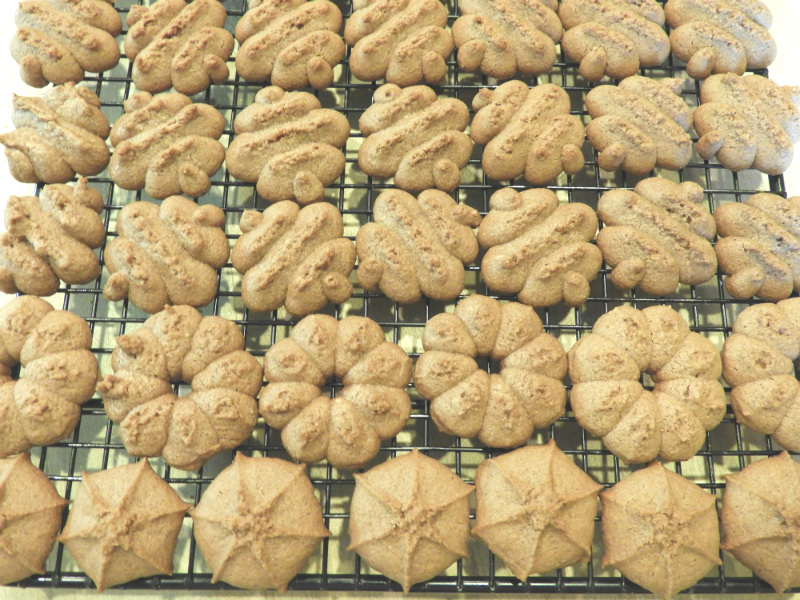 What an awesome cookie tray you can create with all these beautiful cookie shapes!
Delicious Chocolate Teas are a wonderful chocolately cookie that are fun to make and eat! They can be served for a fancy luncheon or for an fun after school treat. Either way or all ways, you are going to love Delicious Chocolate Teas!
XXOO,
Janet
Print
Delicious Chocolate Teas
Ingredients
2 cups sifted flour (cake)
½ tsp salt
½ cup butter
1 cup sugar
2 Tbs milk
1 egg
2 ounces melted unsweetened chocolate, cooled
1 tsp vanilla
Instructions
Cream butter well. Add sugar gradually and beat until very light and fluffy. Add egg and chocolate and mix well. Add extract to milk. Add to above mixture. Add sifted dry ingredients a little at a time. Mix well. Using a cookie press, form into desired shapes. Bake on greased cookie sheets at 400 degrees about 10 minutes. Makes about 6 or 7 dozen.
Recipe Yield
Makes about 6 - 7 dozen 1x
Cookie Category:  Molded or Shaped