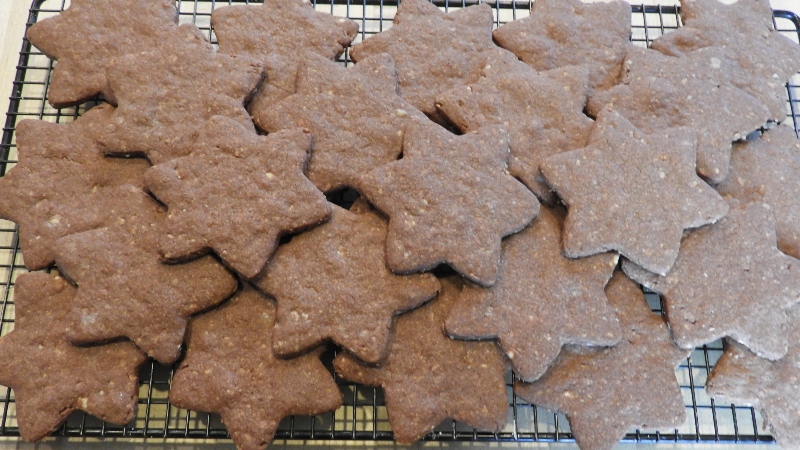 Chocolate Stars by Cookies by Bess has to be one of the most unique tasting cookies I've tried so far! The recipe includes a ton of chocolate combined with zesty lemon and almonds. Certainly a combination I wasn't expecting in a cookie recipe!
Chocolate, lemon, and almonds…how do I even try to describe the taste of these cookies? First, let me say the unsweetened chocolate flavor takes the lead. Next, you have the lemon zest that almost infuses in the chocolate. The 1 ½ cups of finely grated almonds not only adds a subtle nutty flavor, but the texture of the cookies is completely changes with so many nuts.
In the end, I can't say which of the flavors is the most pronounced. All of the flavors combine to provide a wonderful tasting cookie that is so unique it's hard to describe.
I'm rating Chocolate Stars 3-stars for cookie baking difficulty which is normal as I believe I've rated all rolled type cookie recipes 3-stars. With this recipe, rolling the dough was a bit difficult due to the texture of the dough. I think because of all the nuts. It was also a bit difficult to roll the dough 1/8 inch thick with out it breaking up or sticking to the rolling pin.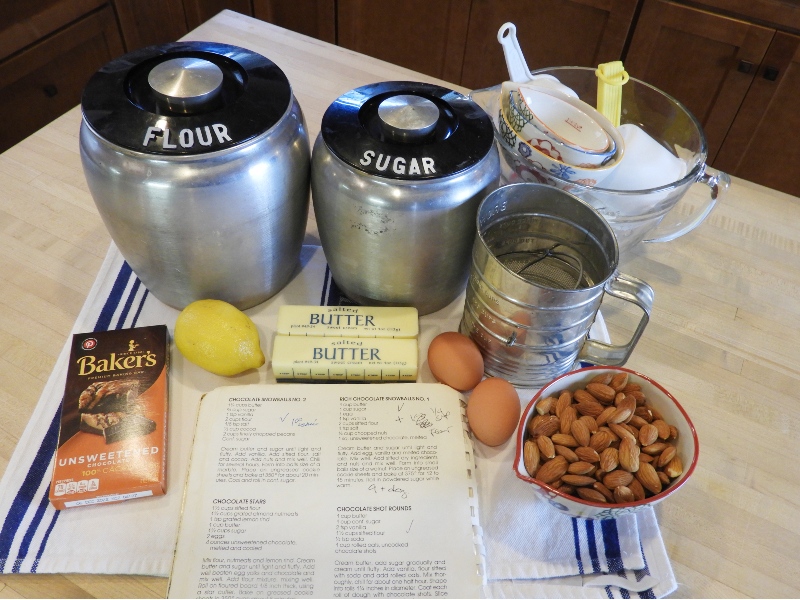 I just happened to have all the ingredients in my baking pantry, so I was good to go!M

First, I melted the chocolate over low heat so it was able to cool before adding.

Next, I sifted the flour and added the teaspoon of grated lemon rind.  Or maybe a bit more than a teaspoon.

Next, I chopped the almonds, added them to the lemon rind and flour and mixed it all together.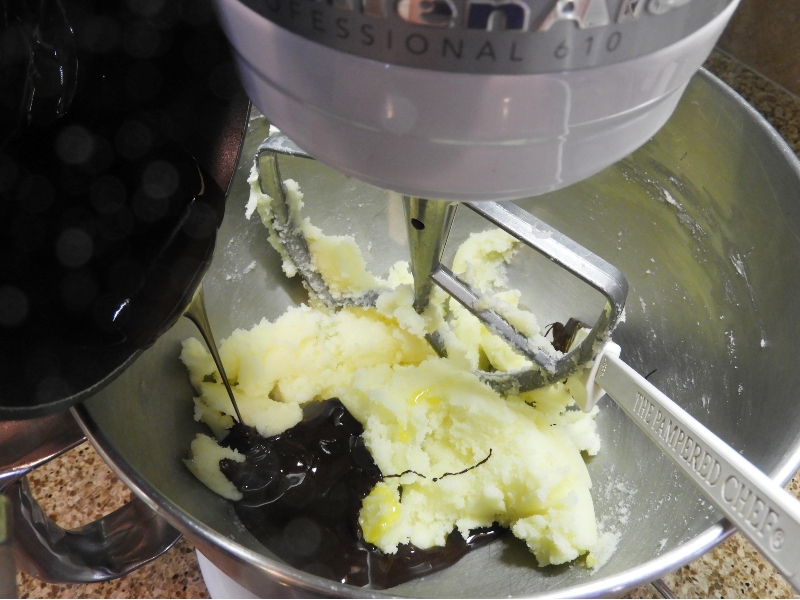 By this time, my chocolate was melted and nicely cooled, so I added it along with the egg yolks (well beaten) to the fluffy butter and sugar.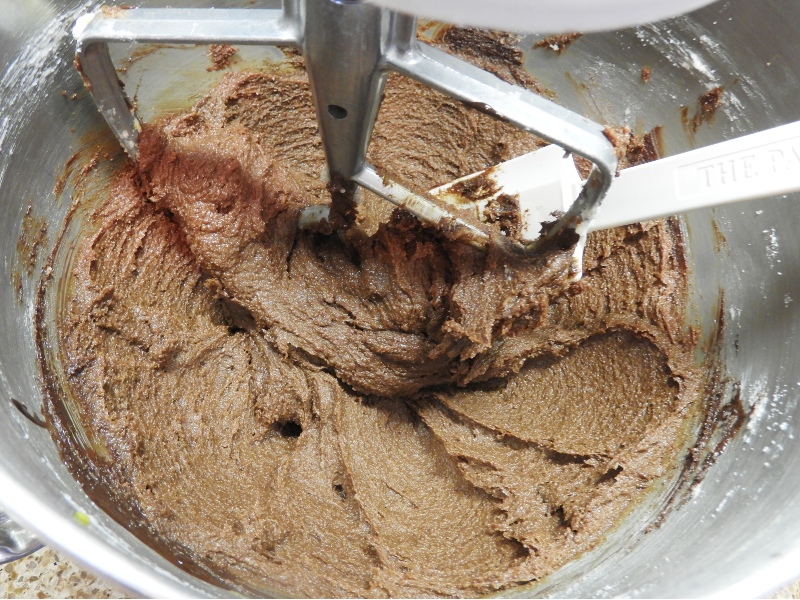 The chocolate mixture became nice and creamy!

After mixing in the flour mixture, I had a nice and dense chocolate cookie dough!

I took a handful of the dough, kneaded it together slightly, and shaped it into a ball. After sprinkling the dough, rolling pin, and wax paper with flour, I was ready to start rolling.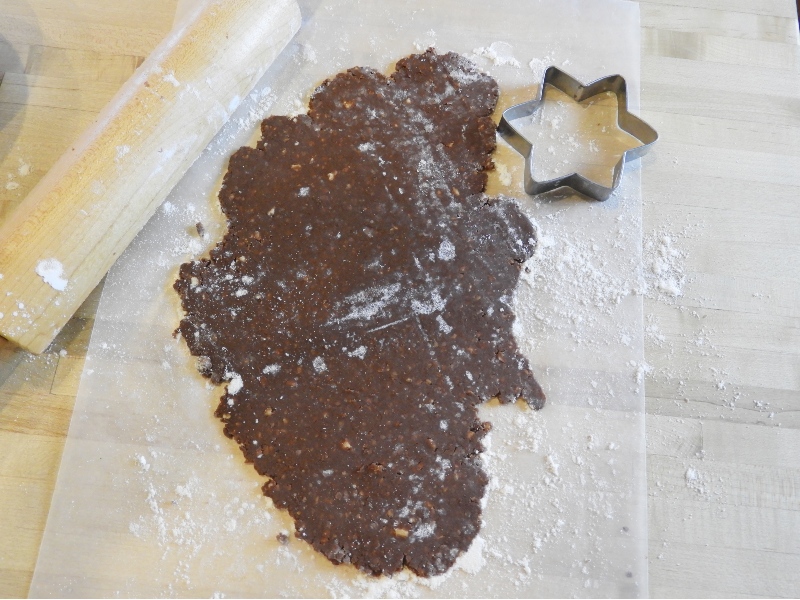 As I mentioned above, the dough was a bit difficult to roll. The dense consistency cracked a bit while rolling and I needed to add a good amount of flour to keep the dough from sticking to the rolling pin.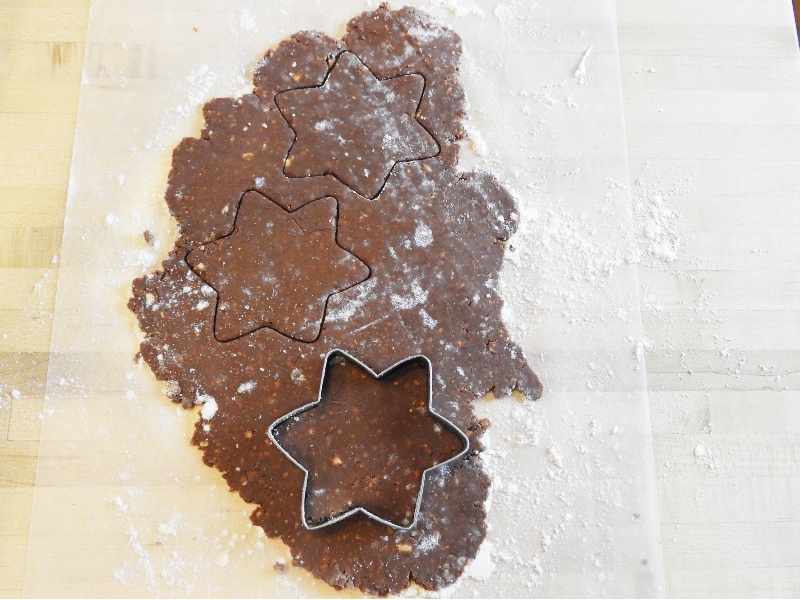 The star cookie cutter I used is one from Grandma Bess' kitchen! A six-sided star cookie cutter that is decent sized!

I placed the star cookies on my greased cookie sheet and was ready to bake!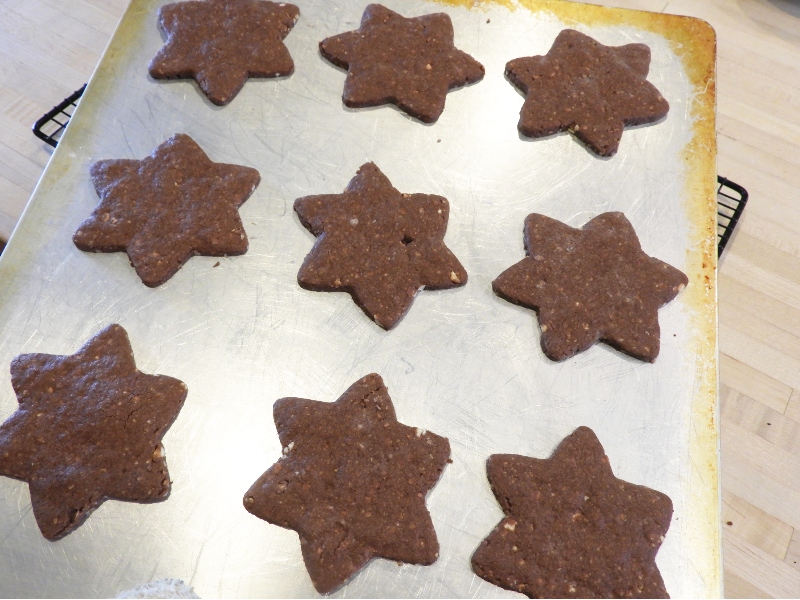 A couple of the cookies broke as I was moving them to my cooling racks, so I allowed them to cool a bit on the baking sheet before removing. Using a smaller cookie cutter will also help.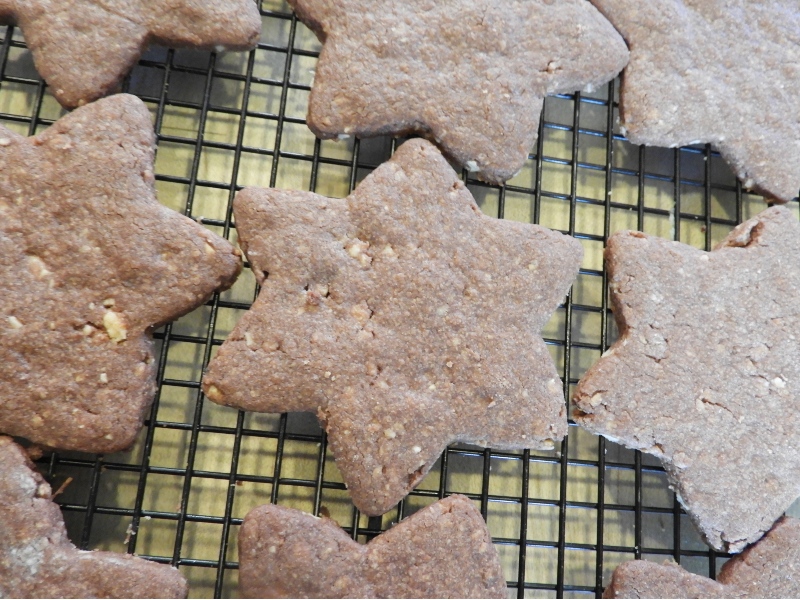 Such a pretty cookie! I just love the six-sided stars and the rich chocolate brown color!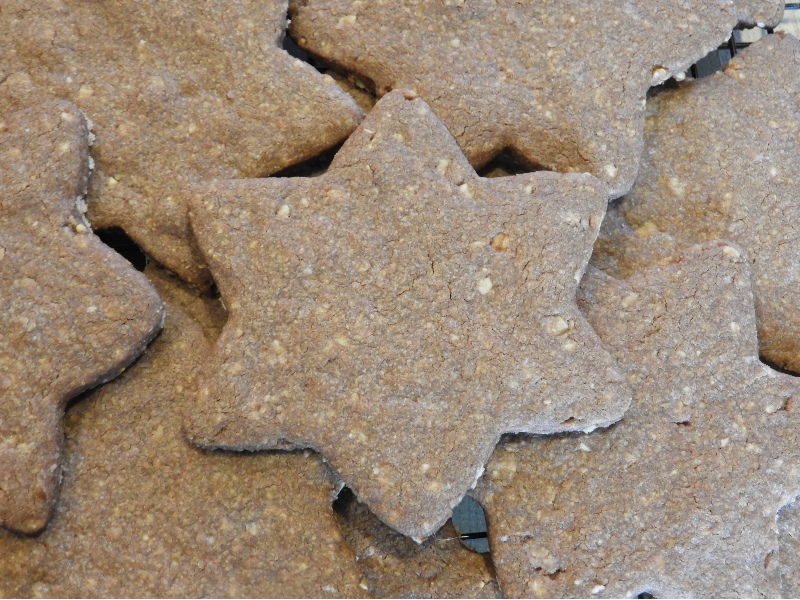 What a pretty cookie!  Just look at all that texture!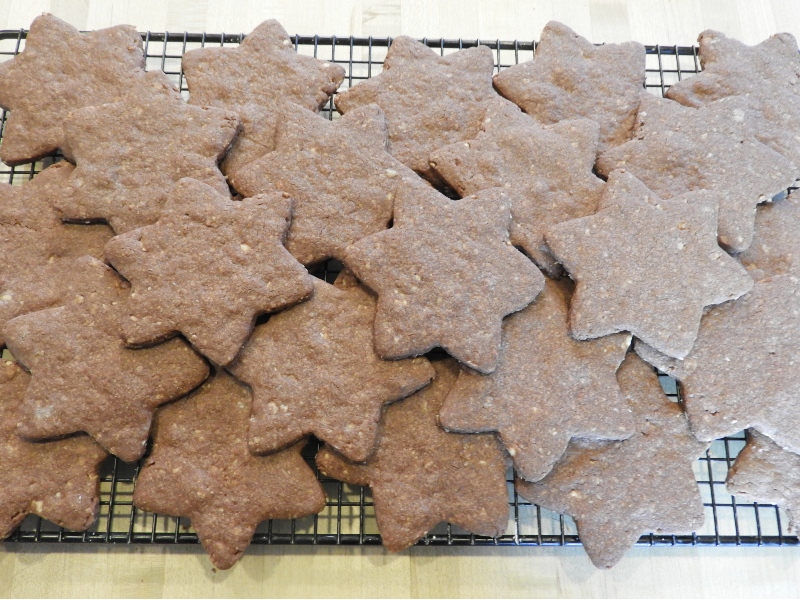 Chocolate Stars is such a fun cookie recipe to make! Next time I will use different sized star cookie cutters and maybe even a moon cutter!
Anyway you cut Chocolate Stars…big stars, little stars, moons or any other shape…I just know you will love the wonderfully unique flavors of these cookies!
Enjoy!
XXOO,
Janet
Print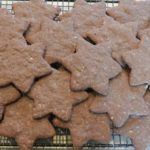 Chocolate Stars
Ingredients
1 ½ cups sifted flour
1 ½ cups chopped almond nutmeats
1 tsp grated lemon rind
1 cup butter
1 ½ cups sugar
2 eggs
4 ounces unsweetened chocolate melted and cooled
Instructions
Mix flour, nutmeats, and lemon rind. Cream butter and sugar until light and fluffy. Add well beaten egg yolks and chocolate and mix well. Add flour mixture, mixing well. Roll on floured board 1/8 inch thick, using a start cutter. Bake on greased cookie sheets in 350 degree oven about 8 minutes.
Recipe Yield
Makes about 6 - 7 dozen cookies 1x