I've looked at this Choco-Orange Cookie recipe so many times…and now I finally tried it!  The reason I waited so long is because I don't normally have fresh oranges or orange juice on hand.  It's not that I don't like oranges, it's just that I don't eat them very often.
This particular weekend, I happen to have an orange in the refrigerator that my husband bought, so I jumped on the opportunity to make Choco-Orange Cookies. I'm glad I finally did, because these cookies awesome! Such unique flavors for one cookie! Freshly grated orange rind, freshly squeezed orange juice, and freshly grated semi-sweet chocolate…a wonderful combination!
Being a refrigerator type cookie, I was able to spread out the baking process over two days. Which is always helpful when I have a busy weekend planned! Also helpful is when I can easily slice and bake over 100 cookies in a little more than an hour! Yes, this recipe makes a ton of cookies…which is good because they won't last long in the cookie jar! ?
I'm rating Choco-Orange Cookies 2-stars for cookie baking difficulty. This is a typical refrigerator cookie with the extra steps of grating the orange rind and chocolate. Nothing difficult, but depending on our grater, it may take some time!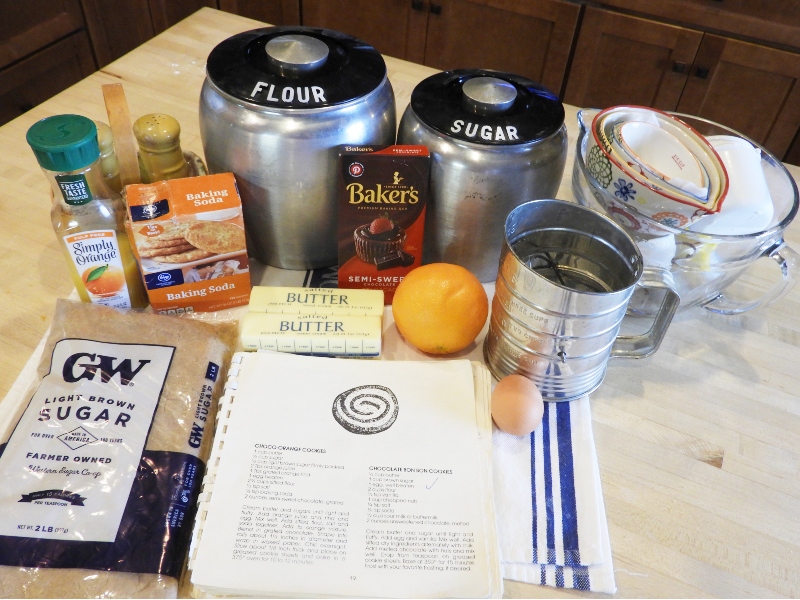 I pulled all my ingredients together with the orange and orange juice. Chocolate is a staple in my baking pantry, so I was all set and ready to go!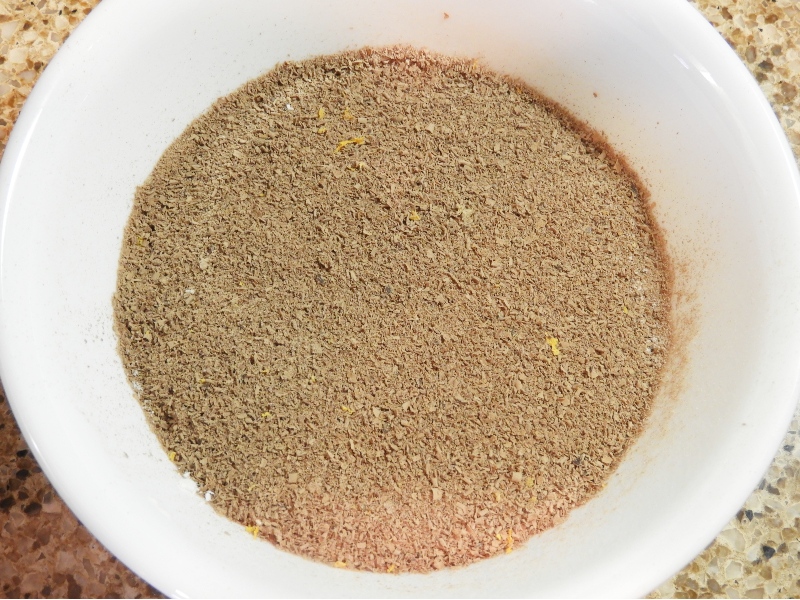 I started by grating the chocolate. It took me a bit of time with my hand grater and did have chocolate all over the counter when I was done, but it was worth it! The grated chocolate was finally ready to go!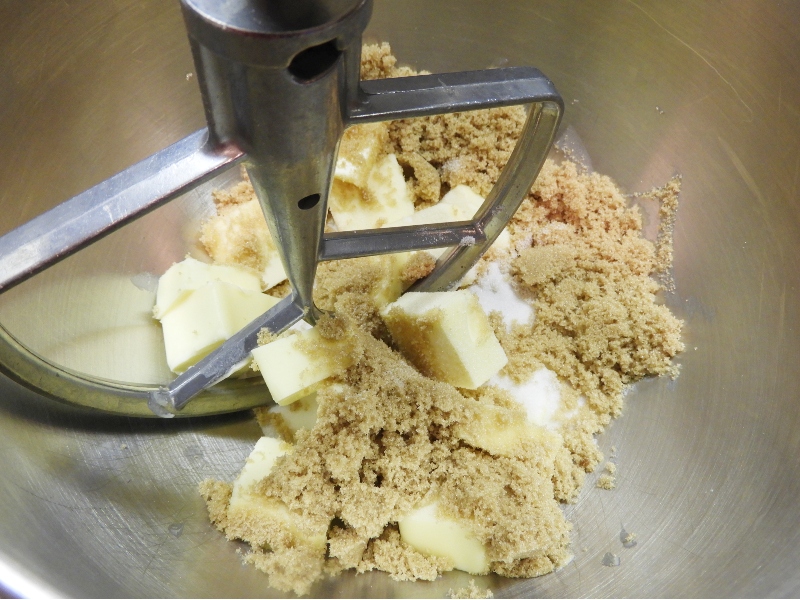 Next, I started mixing butter and the sugars together. What a pretty picture!

I added the grated orange rind, orange juice, and egg…

What a pretty start to this dough! Nice a blond in color…but not for long!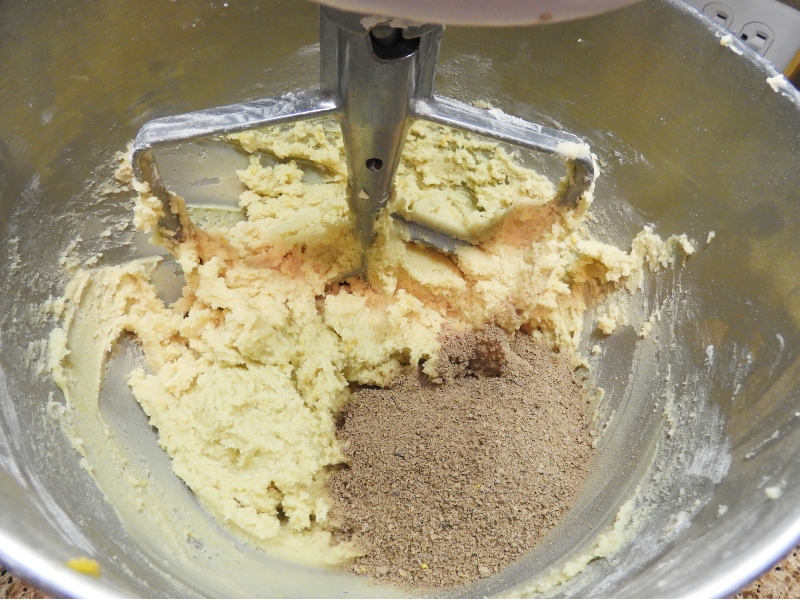 After mixing in the dry ingredients, I was ready to add the chocolate.

Finally, my dough was ready for rolling.

The consistency of the dough was perfect for rolling. I took a handful of the dough to shape into rolls.
I ended up with four rolls and was now ready to chill the rolls in the refrigerator overnight.

The next day, I took the rolls out of the refrigerator for slicing.

I sliced the rolls into 1/8 inch thick cookies…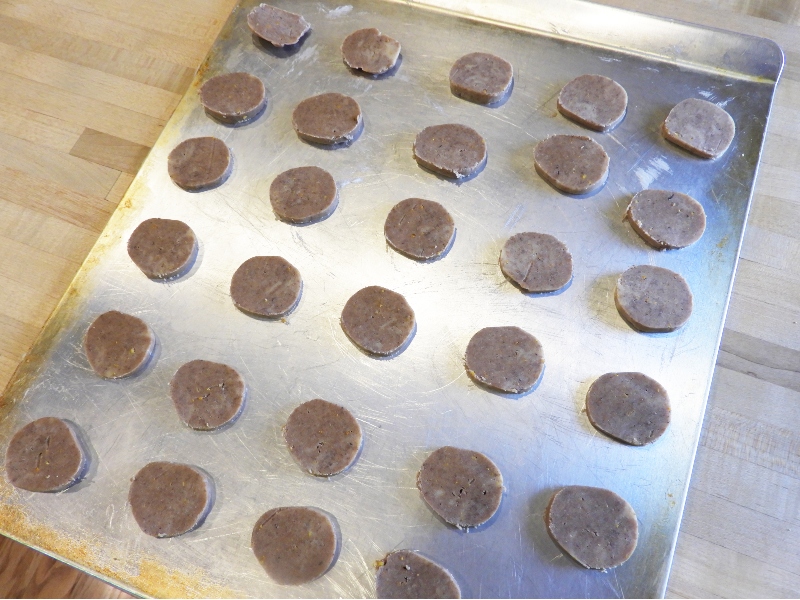 Then placed each cookie on my greased cookie sheets.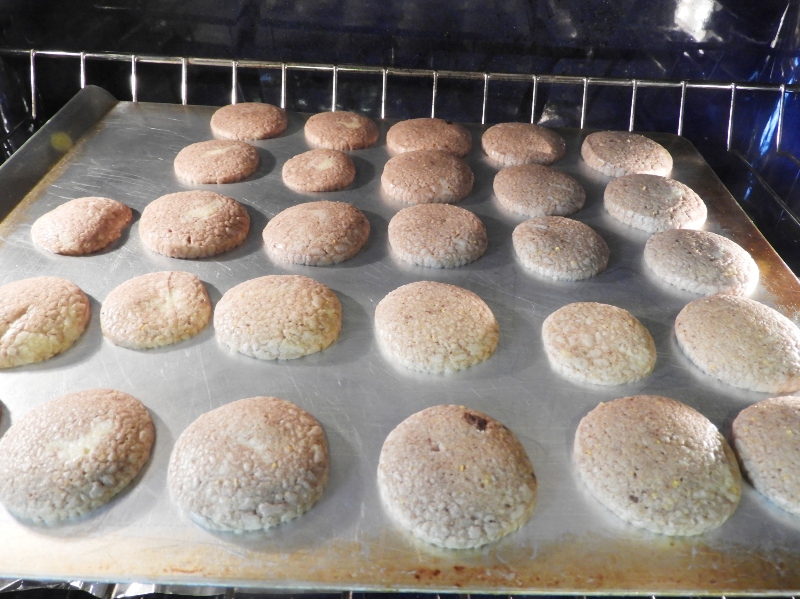 The cookies puffed up a bit while baking, but kept their round shapes.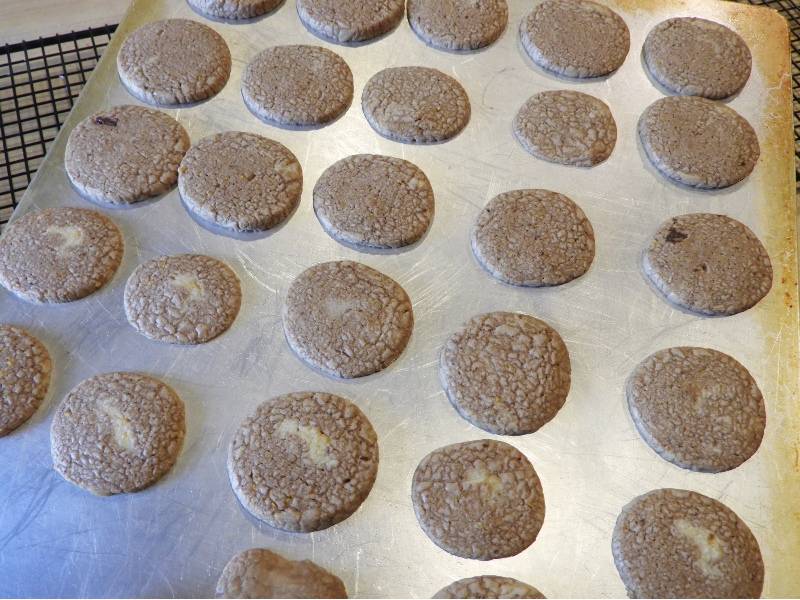 Removing the cookies from the cookie sheets to the cooling rack was easy and quick!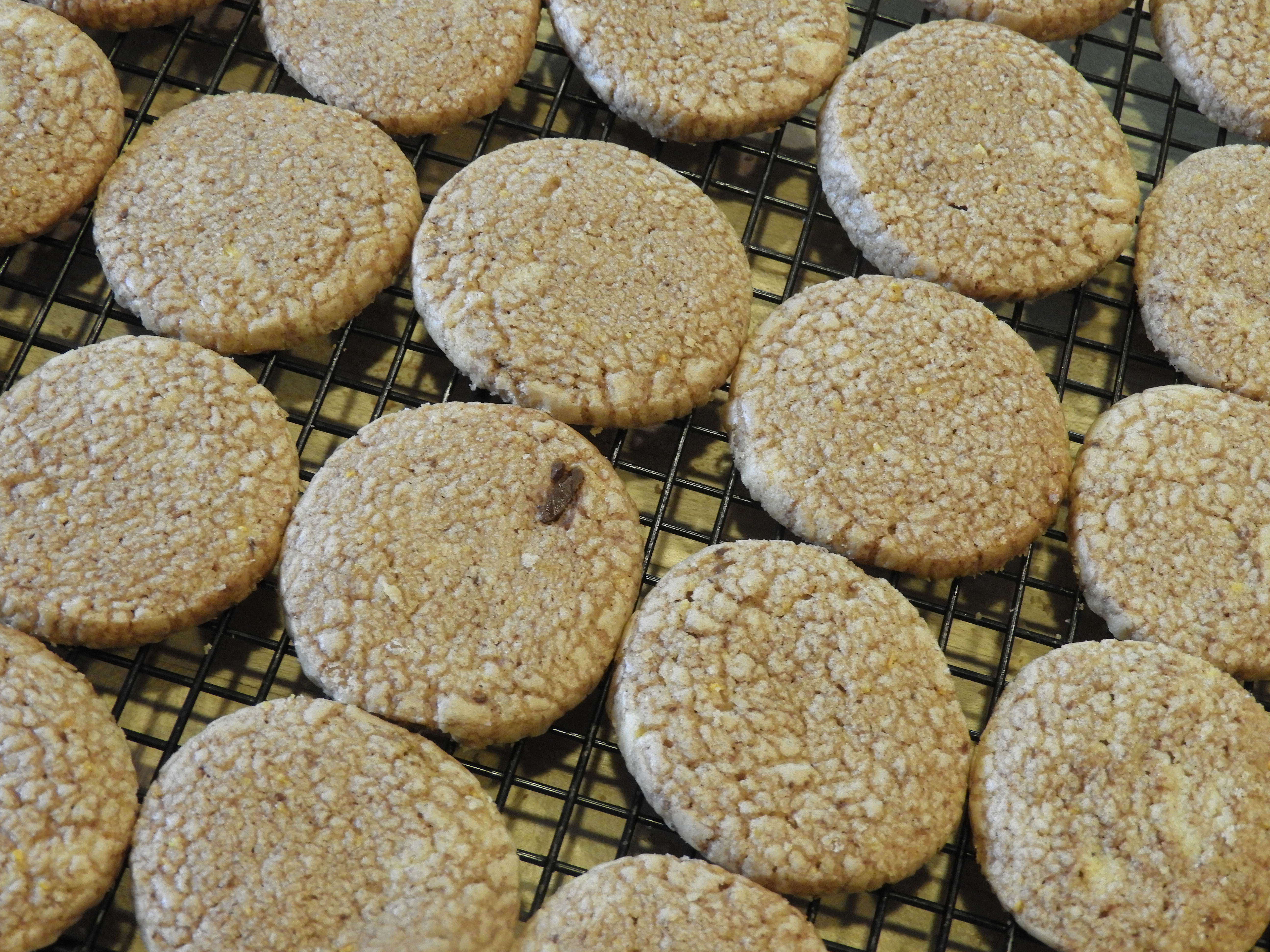 The cookies are a nice brown color. The round cookies are almost bite size, easy for popping one (or more) into your mouth!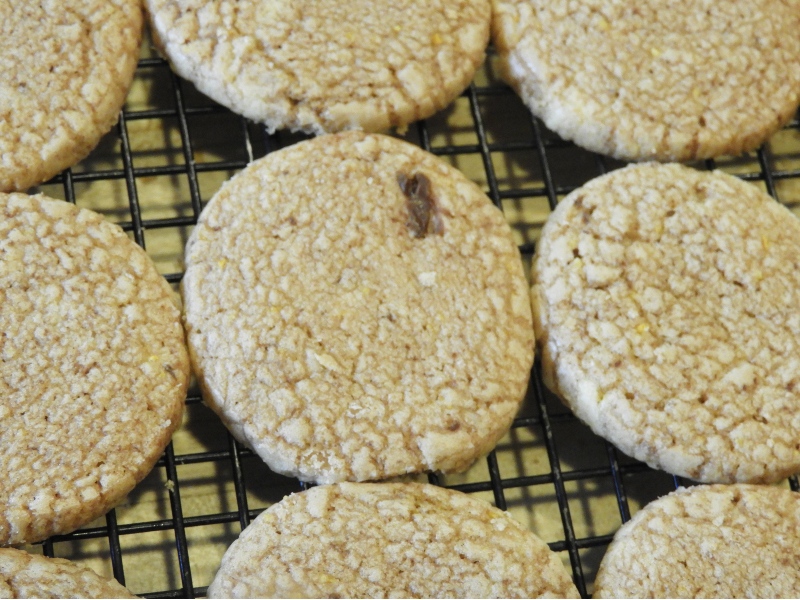 As the cookie baked, they developed a texture on top that gives them a nice personality! You can almost see the chocolate flecks!

This Choco-Orange Cookies recipe makes a TON of cookies! I ended up with over 100 cookies, perfect for stacking or and filling your cookie jars!
Choco-Orange Cookies are a light, almost wafer light cookie with a big crunch! Also big are the orange and chocolate flavors! Oh my goodness! A real chocolate and citrus lovers dream!
If you are looking for a super flavorful cookie that is easy and quick to make, that has flavors to die for, and that has a super crunchy crunch…Choco-Orange Cookies are for you!
I promise, you are going to love these cookies over and over again!  I promise you won't be able to stop eating these cookies!  So, just make them! ?
Enjoy!
XXOO,
Janet
Print
Choco-Orange Cookies
Ingredients
1 cup butter
½ cup sugar
½ dup light brown sugar firmly packed
2 Tbs orange juice
1 Tbs grated orange rind
1 egg beaten
2 ¾ cups sifted flour
½ tsp salt
¼ tsp baking soda
2 ounces semi-sweet chocolate, grated
Instructions
Cream butter and sugars until light and fluffy. Add orange juice and rind and egg. Mix well. Add sifted flour, salt and soda together. Add to orange mixture. Blend in grated chocolate. Shape into rolls about 1 ½ inches in diameter and wrap in waxed paper. Chill overnight. Slice about 1/8 inch thick and place on greased cookie sheet and bake in a 375 degree oven for 10 – 12 minutes.
Recipe Yield
Makes about 9 dozen cookies! 1x
Cookie Category:  Refrigerator