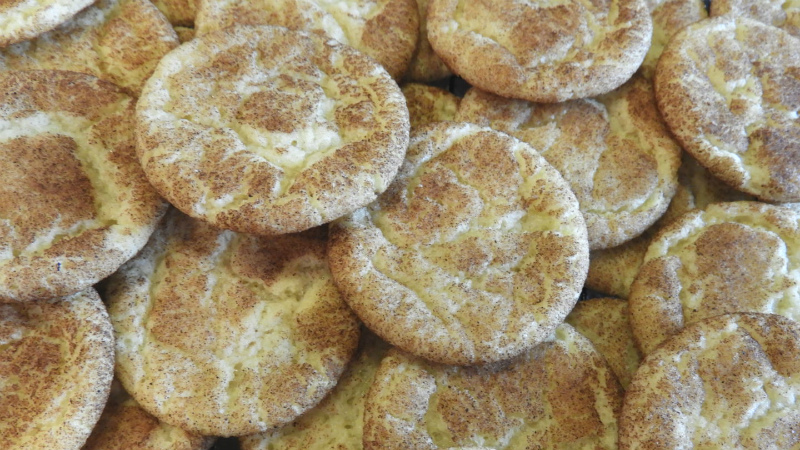 Snickerdoodles! Yay! After all my years of baking cookies, I've never made Snickerdoodles…until now. I've loved eating these wonderfully unique flavored cookies…they are sweet and almost spicy with a flavor I could never figure out. Now that I know the recipe, I know the secret!
Based on all the Snickerdoodles I've tried over the years, it's my opinion that Cookies by Bess' Snickerdoodles recipe is a traditional Snickerdoodles recipe.  The flavors are traditional and the end result cookies look traditional.  If you are a Snickerdoodles fan, this is the Snickerdoodles recipe for you!
Snickerdoodles are a 2-star cookie recipe for baking difficulty. They are another easy to make recipe that includes a couple extra steps of rolling the dough into ball and then in the cinnamon/sugar mixture.
I pulled all my ingredients together easily as I had everything already stocked in my baking pantry.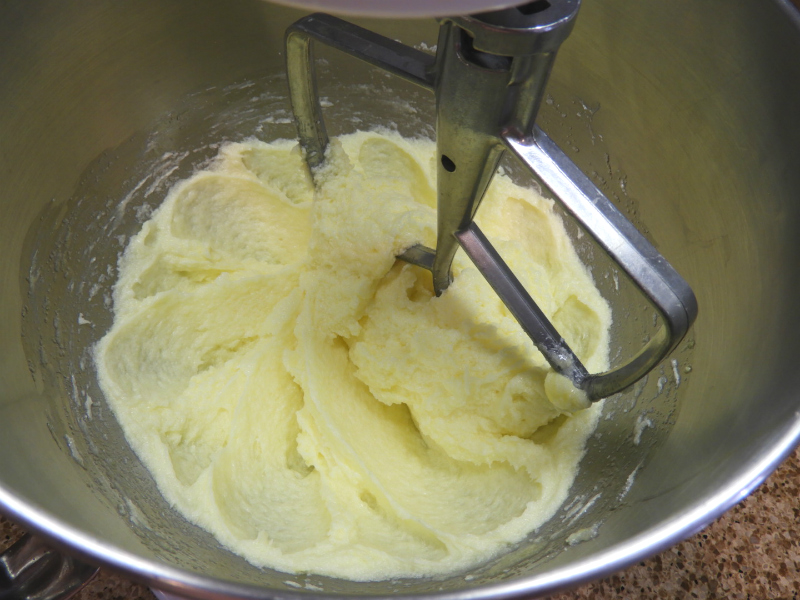 I just had to take a picture of the butter and sugar mixing together. There is just something about the color of this mixture that catches my eye. It's so rich and fully looking!
Once all the ingredients were mixed together, the dough thickened up quite a bit to the perfect consistency. I stuck the dough right in the refrigerator to chill for a couple hours.
I do want to mention, the 2 tablespoons of cinnamon and 2 tablespoons of sugar should not be included with the sifted dry ingredients. The recipe doesn't mention holding these 2 ingredients out, I just assumed that was the case as I was preparing the dough and reading the rest of the instructions.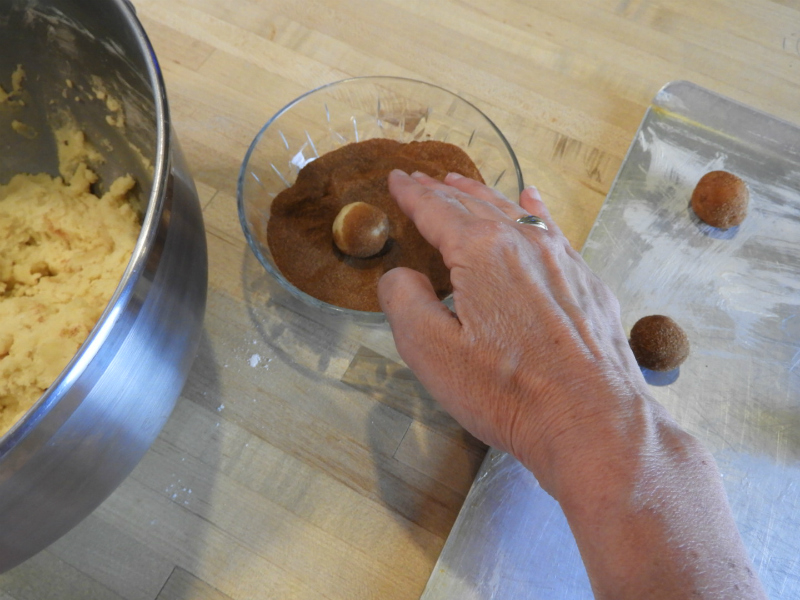 Right out of the refrigerator, the cookie dough consistency was perfect for rolling the dough balls. I figured out it wasn't necessary to roll the dough into perfectly round balls. Instead, I rolled them into ball like shapes and then in the cinnamon sugar mixture, making sure to cover the dough completely.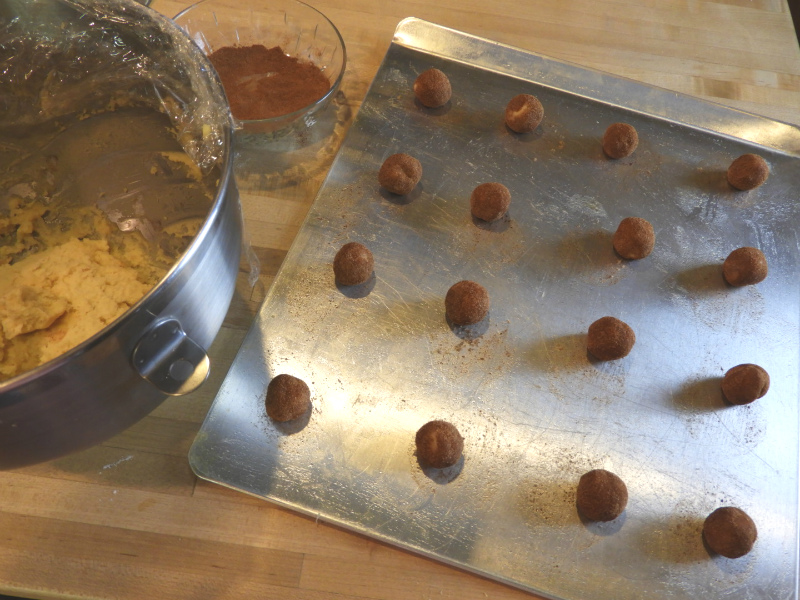 Per the recipe instructions, I placed the dough balls on the greased cookie sheets about 2 inches apart. Then I was ready to bake!
The recipe mentions the cookies will puff up and then flatten out. This is exactly what happened!  They puffed up when they baked and then they flattened out after I took them out of the oven.
The little bit I greased the cookie sheets worked perfectly. The done cookies were still a bit soft, but easy to remove from the hot cookie sheet.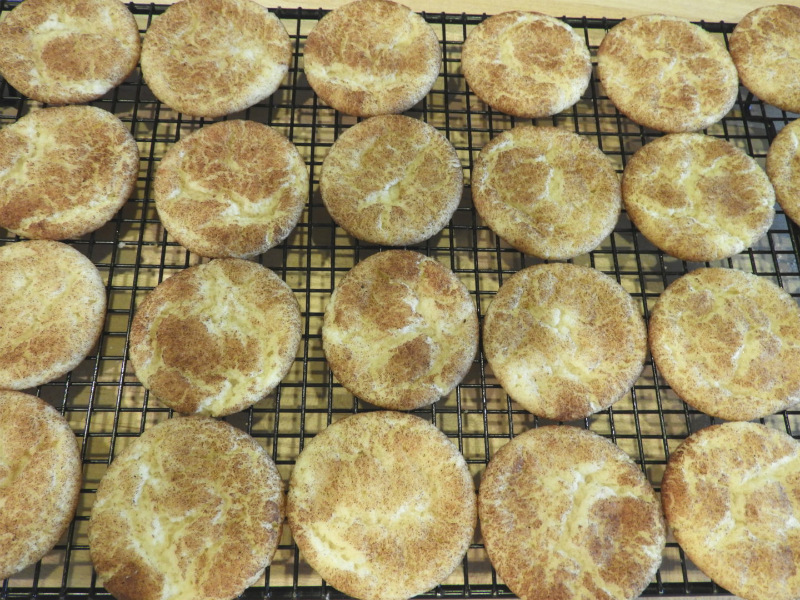 The recipe says to roll the dough into small balls…since I am so used to eating jumbo Snickerdoodles, I decided to make medium instead of small balls. I can certainly see making these cookies even bigger!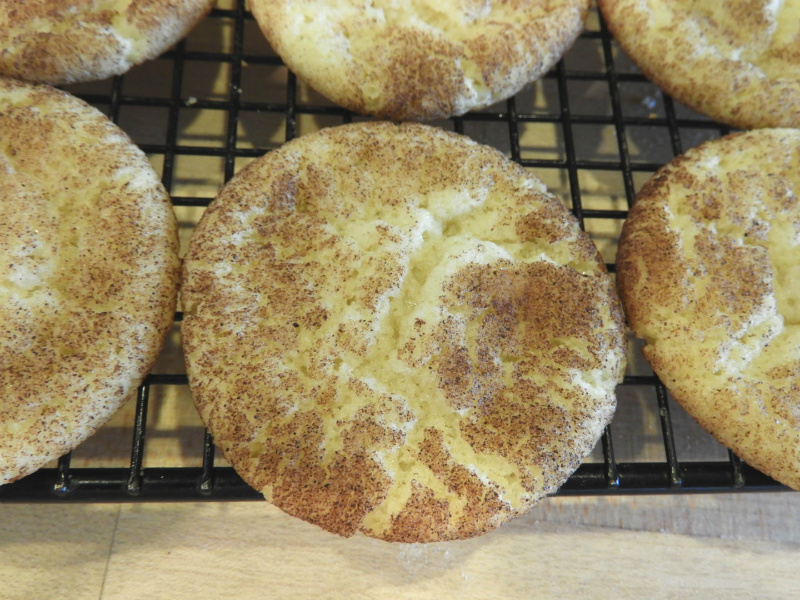 Just take a look at all the wonderful flavors packed into this cookie! I just love the cinnamon color next to the beigey color of the cookie and the cracks in the cinnamon/sugar topping are so characteristic of Snickerdoodles! You did it again Grandma Bess!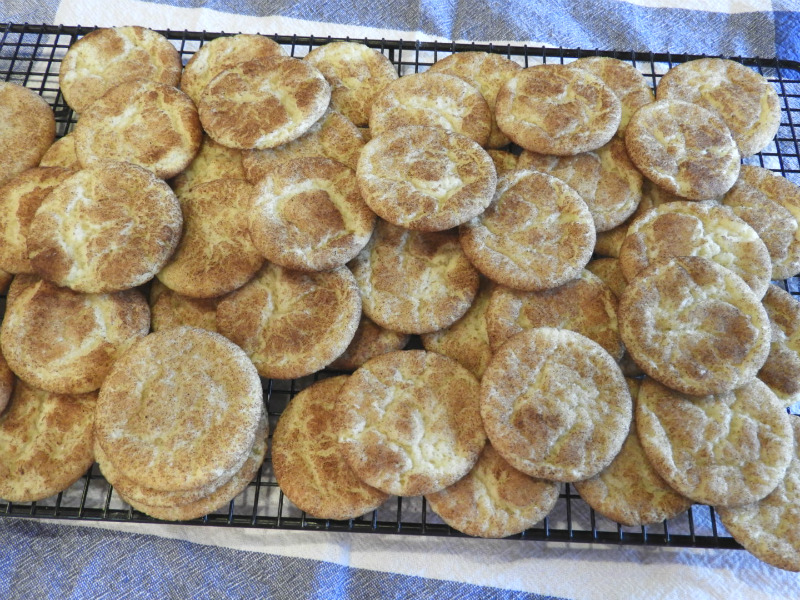 Cookies by Bess' Snickerdoodles recipe makes about 5 – 6 dozen cookies…almost enough to satisfy your friends and family…I'm sorry, but I think you'll have to make a second batch once everyone tastes these cookies!
If you are looking for a traditional Snickerdoodles recipe…you found it here!
XXOO,
Janet
Print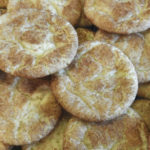 Snickerdoodles
Ingredients
1 cup soft butter

1 ½ cups sugar

2 eggs

2 Tbs cinnamon

2 Tbs sugar

2 ¾ cups sifted flour

2 tsp cream of tartar

1 tsp baking soda

½ salt
Instructions
Cream butter and sugar and eggs. Stir in sifted dry ingredients. Mix well. Chill dough. Roll into small balls and in mixture of the 2 Tbs cinnamon and 2 Tbs sugar. Place 2 inches apart on greased cookie sheets. Bake in 400 degree oven until lightly browned and still soft. About 8 – 10 minutes. These cookies will puff up and then flatten out.
Recipe Yield
Makes about 6 - 7 dozen
Cookie Category:  Molded or Shaped
Difficulty: ★ ★ ☆ ☆