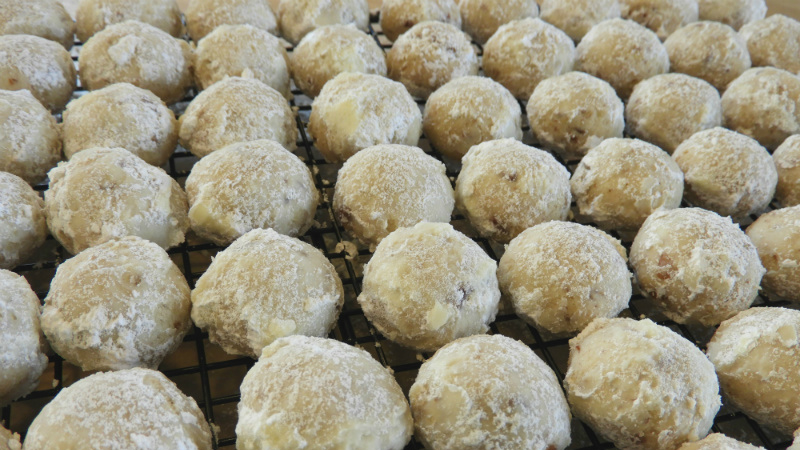 If you love short bread cookies, you are going to really LOVE Cookies by Bess' Short Bread Balls! Butter, flour, throw in a little vanilla and a whole bunch of pecans and you've got melt in your mouth short bread wonderfulness! Oh, how dare I forget the confectioner's sugar…OMG! Short Bread Balls are your traditional, not so traditional short bread cookie…simply amazing!
Not only are Short Bread Balls wonderful tasting, they pretty darn easy to make! I'm rating Short Bread Balls 2-start for cookie baking difficulty. As with most Cookies by Bess recipes, the dough for Short Bread Balls is the perfect consistency needed, making the short bread balls easy to roll. It's only the multiple steps in the process that make this a 2-star recipe.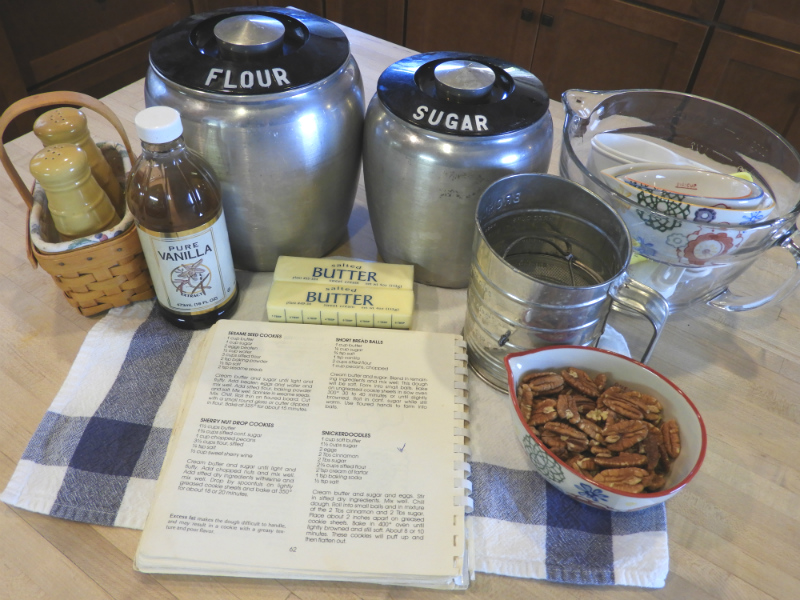 It didn't take me long to pull my ingredients together, just the basics for this recipe.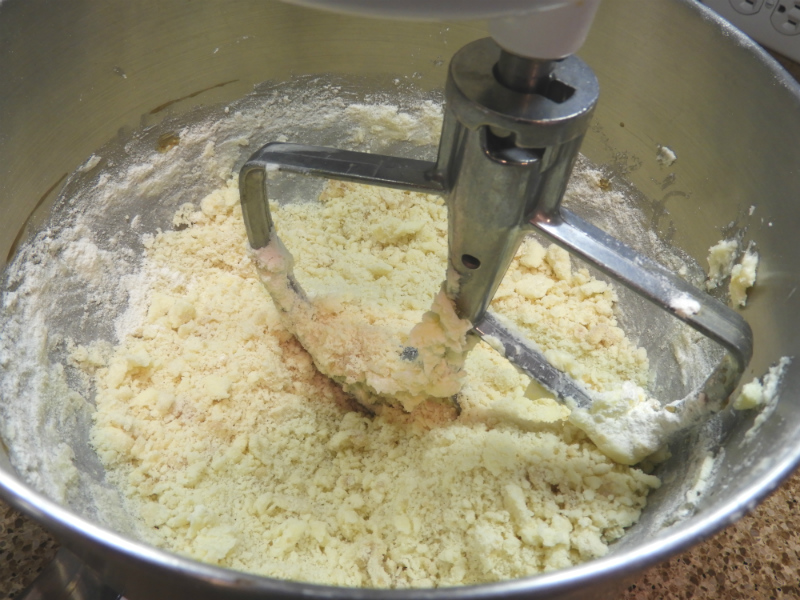 Mixing the dough got a little interesting as I realized the only liquid in this recipe is the 1 teaspoon vanilla. Mixing the butter and sugar together was normal. While adding and mixing the rest of the ingredients, it didn't seem like the dough was going to come together. It was pretty crumbly.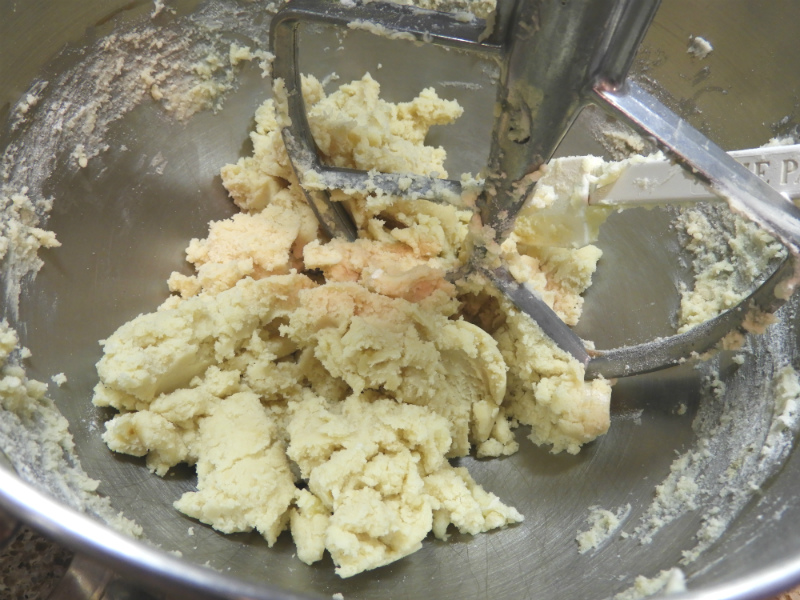 I was thinking I might need to get my hands dirty when the dough started coming together.
Time to add the chopped pecans. I love that this recipe calls for a full cup of chopped pecans! Pecans add such wonderful flavor and texture to cookies!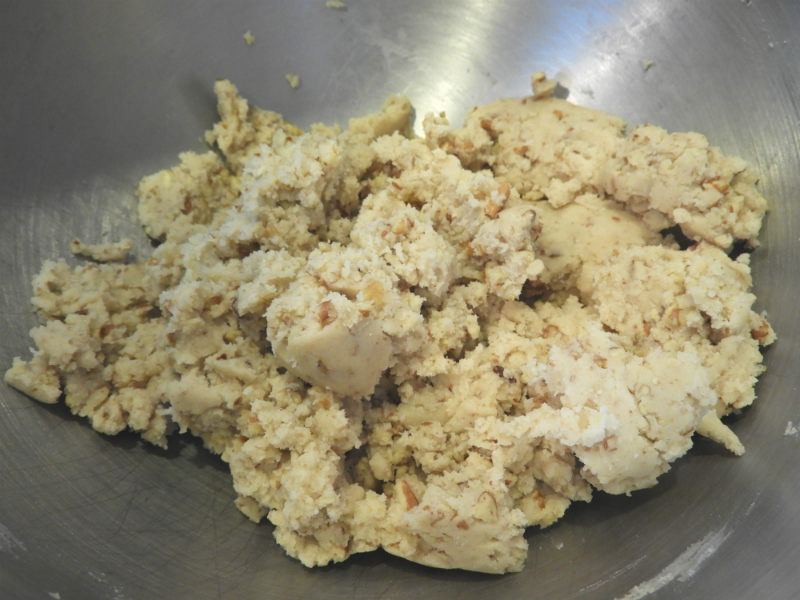 What an awesome looking cookie dough! Of course, I had to try it! Butter, vanilla, pecans…WOW!
The recipe mentions the dough will be soft. I actually didn't find the dough particularly soft. My dough was perfect for forming into small balls. I didn't need to flour my hand, I just grabbed a bit of dough and rolled.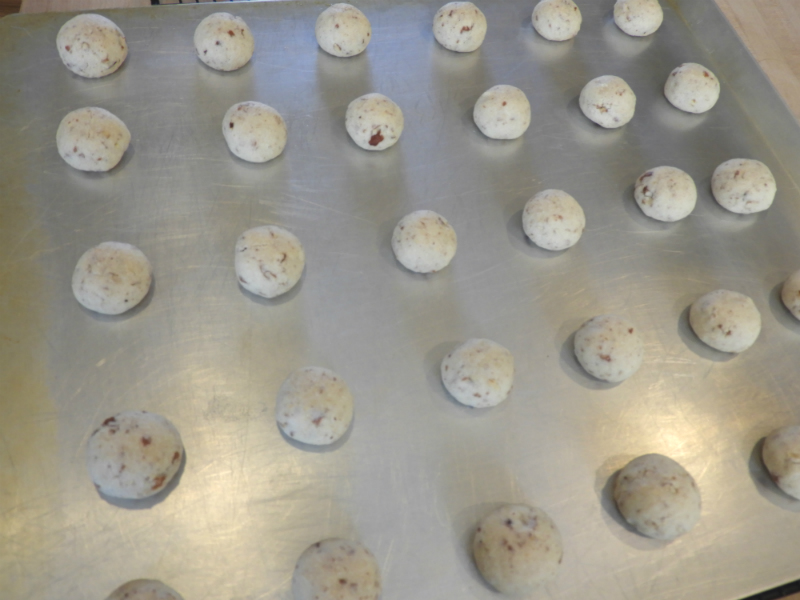 The short bread balls didn't spread or raise up much, so I was able to pack the cookie sheets which was nice since each cookies needed to bake for 30 – 40 minutes. I was able to finish baking with about 3 cookie sheets full.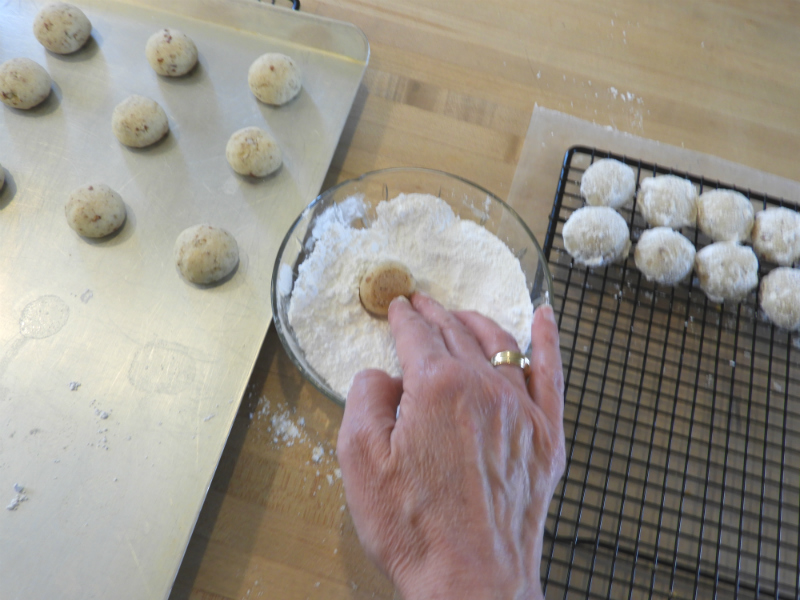 I rolled the short bread balls in confectioner's sugar right out of the oven to make sure the sugar would melt onto the cookies.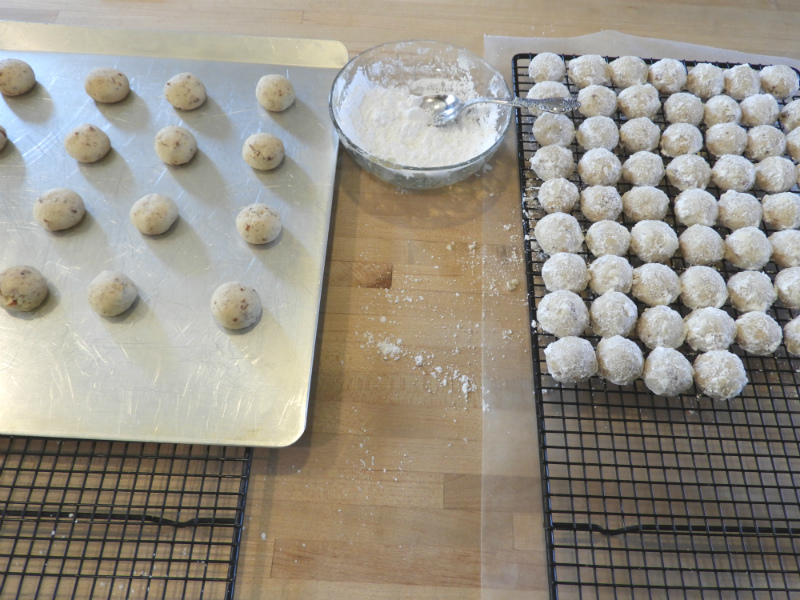 It worked perfectly! The confectioner's sugar is a perfect addition to these cookies! With only ¼ cup sugar, an little extra sugar sweetness is welcome!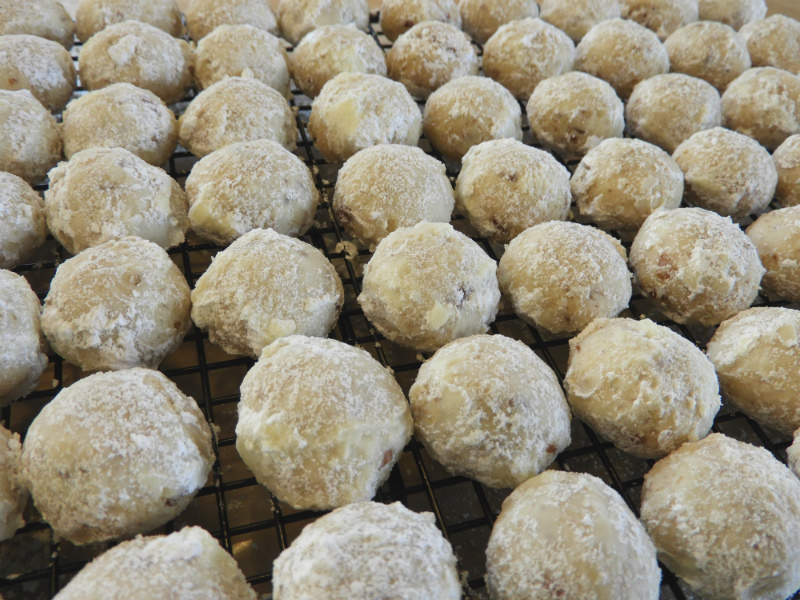 What an awesome cookie! Short Bread Balls literally melt in your mouth! The butter, sugar, pecans are just the best!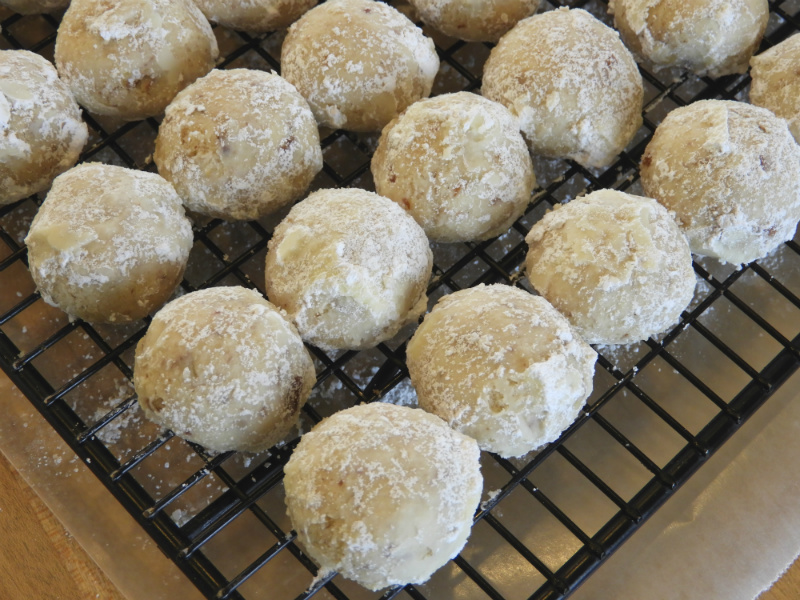 I highly recommend Short Bread Balls for all you short bread lovers! I double highly recommend it for everyone else! An easy to make amazing cookie that will WOW your family and friends! Just try them! 😊
XXOO,
Janet
Print
Short Bread Balls
Ingredients
1 cup butter

¼ cup sugar

¾ tsp salt

1 tsp vanilla

2 cups sifted flour

1 cup pecans, chopped
Instructions
Cream butter and sugar. Blend in remaining ingredients and mix well. This dough will be soft. Form into small balls. Bake on ungreased cookie sheets in slow oven 300-degrees 30 to 40 minutes or until slightly browned. Roll in confectioner's sugar while still warm. Use floured hands to form into balls.
Recipe Yield
Makes about 6 - 7 dozen
Cookie Category:  Molded or Shapped
Difficulty: ★ ★ ☆ ☆