I think I've found the easiest Cookies by Bess cookie recipe! Small Pecan Drops are so easy and quick to make, I was done baking before I knew it! Small Pecan Drops is a cookie recipe with basic ingredients and basic steps. Nothing fancy, nothing hard, just yummy cookie dough and even yummier cookies!
It is still amazing to me how cookie recipes with the same ingredients can result in such different cookies! Small Pecan Cookies calls for dark brown sugar instead of just brown sugar, it uses just the egg yolk instead of the whole egg and it adds a small bit of cream of tartar…barely enough to make a difference, but it all does!
Small Pecan Cookies are definitely a 1-star cookie recipe for cookie baking difficulty!  The dough is easy to whip up and the ingredient amounts are basically cut in half, so baking time is super quick! Add the fact these are a drop cookie, and you've got the perfect recipe for baking when you are short on time but want something that will still "knock your socks off" they are so good!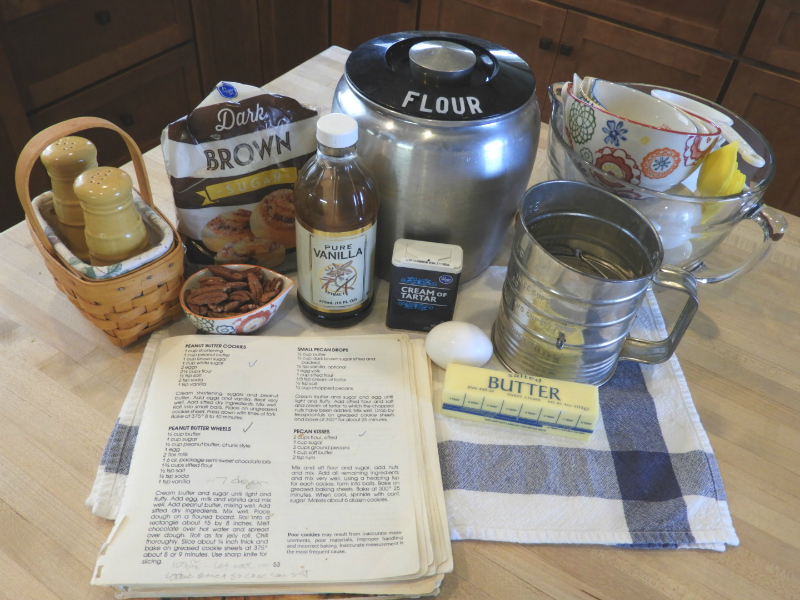 As normal, I pulled all the ingredients together and got starting blending the butter, dark brown sugar, and egg yolk.
The cookie dough mixed up nicely! I love the caramelly color of the dough! So rich looking and oh boy does it taste good! It always amazes me how good butter, sugar, and flour taste.
I did have to laugh a bit at the optional ½ teaspoon of vanilla. I laughed because, any chance I get to add vanilla to a cookie, I take it! And I usually end up over pouring the teaspoon just a little 😊 I love real vanilla flavoring!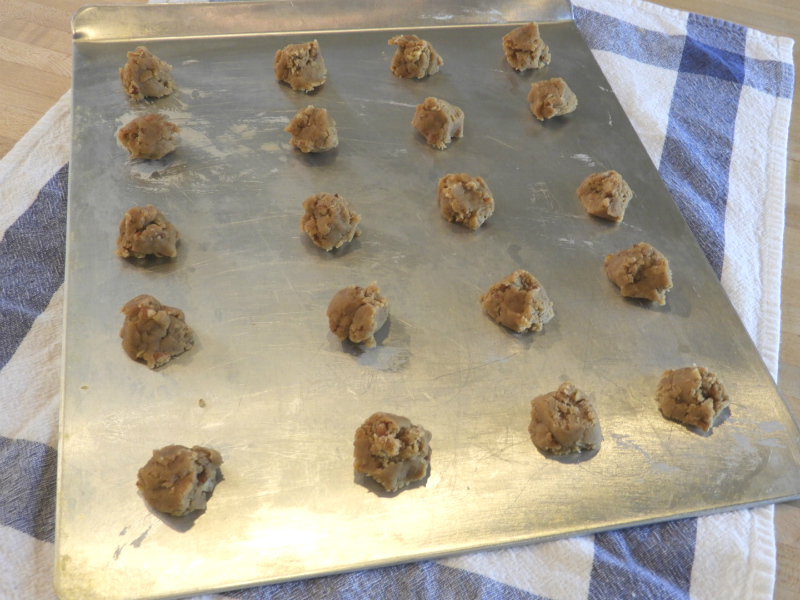 As soon as the cookie dough was ready, I began spooning and dropping the cookies. Since the title of this recipe is Small Pecan Drops, I made sure to make my cookie drops small.
The consistency of the cookie dough is a bit dry, so I actually ended up shaping the cookies a bit before dropping them on the cookie sheet. Next time, I might even roll the cookie dough into small balls.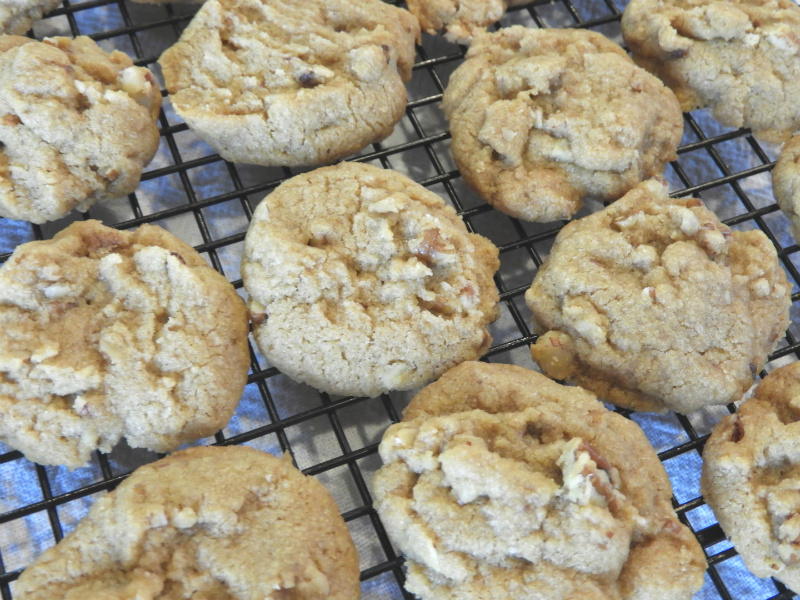 Molding them just a little versus rolling them into balls did provide a nice texture to the finished cookies! I just love the color, shape, and texture of these cookies!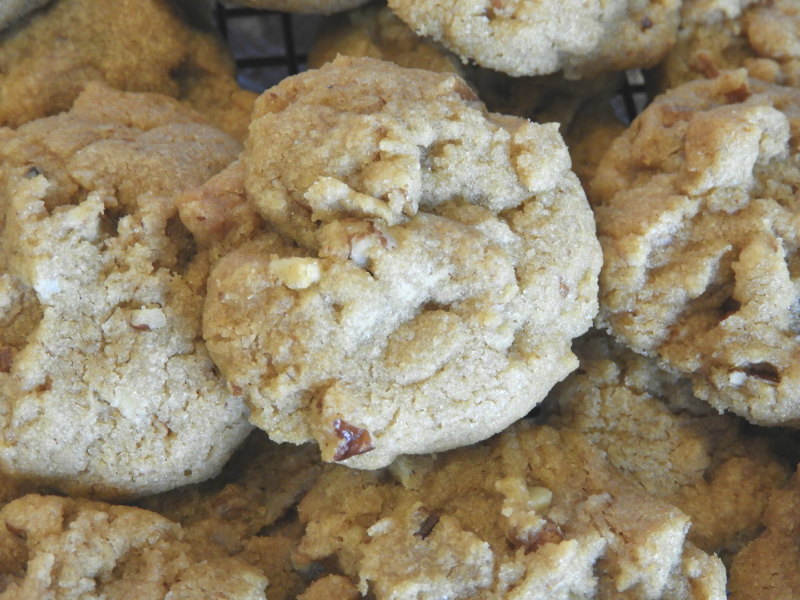 Just look at this cookie!  Can't you just take all that flavor! The pecans paired with the brown sugar, butter, and vanilla make these cookies almost takes like real southern Pralines. OMG, one of my favorite sweet treats!
Small Pecan Cookies only makes about 3 ½ dozen 1-inch round cookies…I have to suggest that you double this recipe! Grandma Bess might not like it, but when you taste these cookies, you are going to be glad you made 8 dozen! 😊
I really hope you enjoy Small Pecan Drops! An easy cookie to make when you want an awesome cookie quick!
XXOO,
Janet
Print
Small Pecan Drops
Ingredients
½ cup butter

2/3 cup dark brown sugar sifted and packed

½ tsp vanilla (optional)

1 egg yolk

1 cup shifted flour

1/8 tsp cream of tartar

½ tsp salt

1/3 cup chopped pecans
Instructions
Cream butter and sugar and egg until light and fluffy. Add sifted flour and salt and cream of tartar to which to chopped nuts have been added. Mix well. Drop by teaspoons full on greased cookie sheets and bake at 300 degrees for about 25 minutes.
Recipe Yield
Makes about 3 - 4 dozen
Difficulty: ★ ☆ ☆ ☆