What could be better than lemon cookies on a spring/summer day? In my opinion, not much which is why I decided to make Cookies by Bess Lemon Drops! I also wanted to make a cookie that would bake up quickly because I didn't have too much time. I always go to drop cookies  when I've got baking to do and I'm in a time crunch.
Cookies by Bess' Lemon Drops cookie is pretty darn perfect…except that I realized as I was putting together this blog post, the recipe instructions doesn't mention adding the ¼ cup water listed! As I was making the cookies, I thought to myself what a great recipe this was and how perfect the cookie dough was. Now I realize there was liquid missing…or maybe the ¼ cup water was a mistake in the recipe?
To me, the missing liquid didn't affect the end result cookies. I love the texture, flavor, and the cookies baked up perfectly! So, not sure if I'll add the water next time or not…I'm sure either way these Lemon Drops will be a crowd pleaser!
I'm rating this recipe 1-star for cookie difficulty. There is the extra step of grating the lemon rind, but the recipe only makes 3 ½ dozen cookies, so it didn't add much time at all to the over all baking time. This is an easy to make, bake, and eat cookie recipe!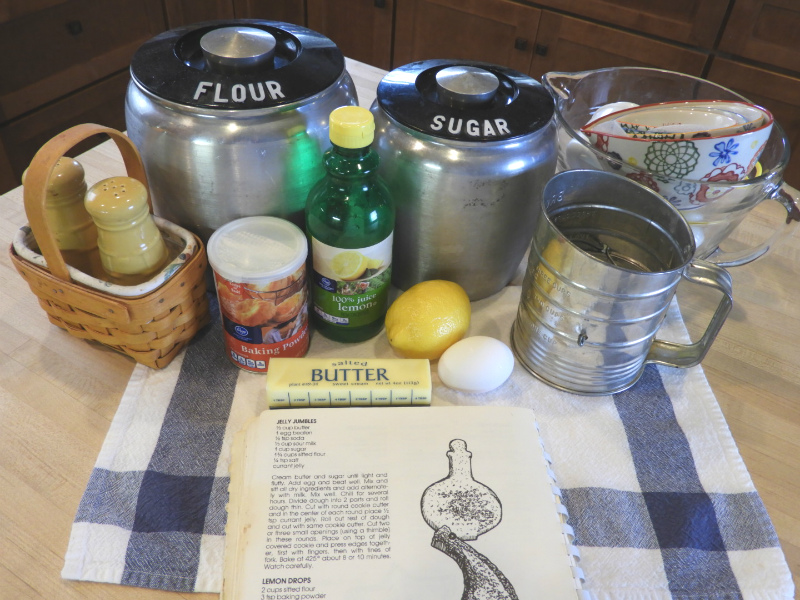 Once I got all my ingredients together, I started mixing!
The butter, sugar, and egg mixed up easily. Next, I added the grated lemon rind and lemon juice. I am guessing this is when the 1/4 cup water would have been added too, but it's not in the recipe instructions, so I just moved on to the dry ingredients.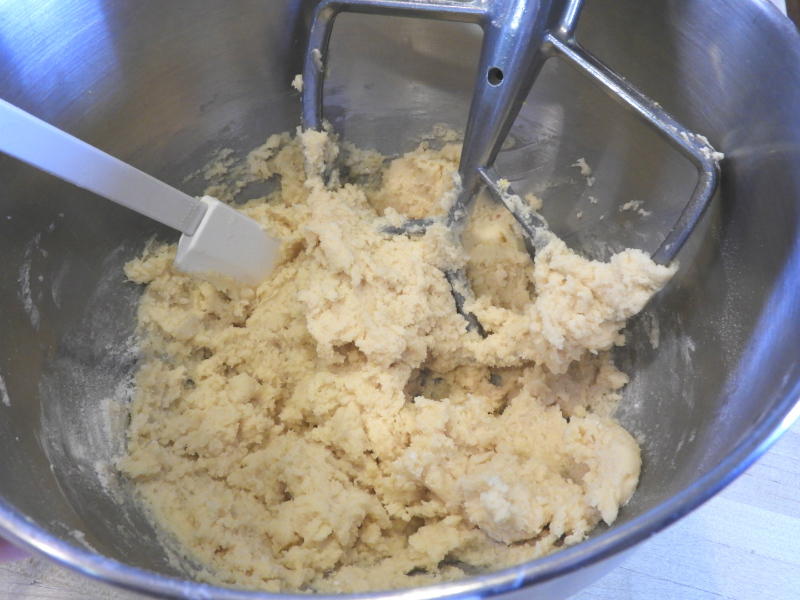 I gradually added the sifted dry ingredients. After mixing, the dough seemed the perfect consistency…and it tasted great! 🙂
I dropped heaping teaspoonfuls of dough onto a greased cookie sheet.
Just check out how beautiful this cookie dough is…
The cookies baked up nicely in the oven. I just love how they kept their texture and puffed up.
The cookies stuck a bit to the cookies sheets, do make sure to grease your cookie sheets!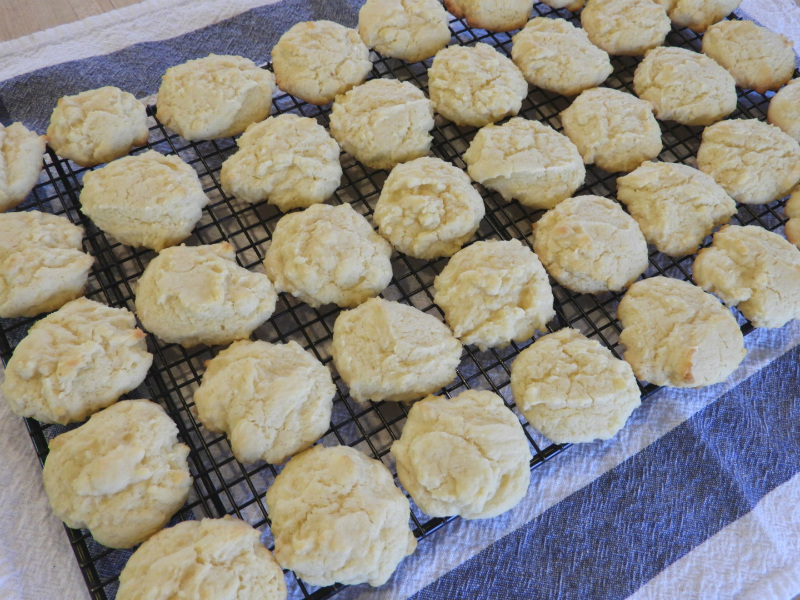 Lemon Drops bake up nicely and taste great!
Just look at that lemony color…can't you just taste the lemon flavors?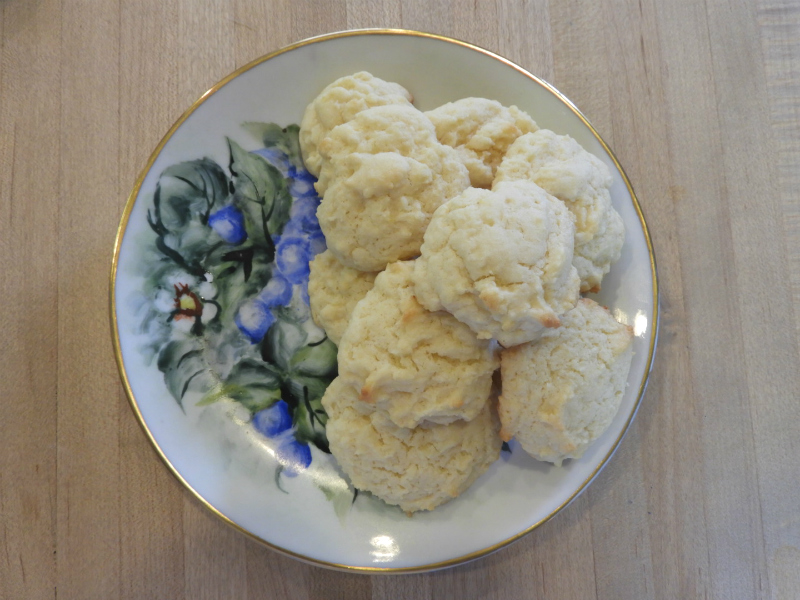 What a beautiful cookie! While taking pictures, I immediately thought about my Aunt Etta's hand painted china. Lemon Drops with my Aunt Etta's hand painted china what a perfect pair!
Lemon Drops are a great cookie to make when you are in a hurry or don't have too much time to bake! They are perfect for coffee with friends or for the kids after school. A versatile cookie that everyone will love!
Enjoy!
XXOO,
Janet
Print
Lemon Drops
Ingredients
2 cups sifted flour

3 tsp baking powder

¾ tsp salt

1 Tbs grated lemon rind

½ cup butter

1 cup sugar

¼ scant cup lemon juice

¼ cup water

1 egg
Instructions
Cream butter, sugar, egg until light and fluffy. Add lemon and juice and mix well. Add sifted dry ingredients and mix well. Drop by teaspoonfuls onto greased cookie sheets and bake at 400 degrees for about 8 minutes. This is a good tart cookie.
Recipe Yield
Makes abou 3 1/2 dozen cookies