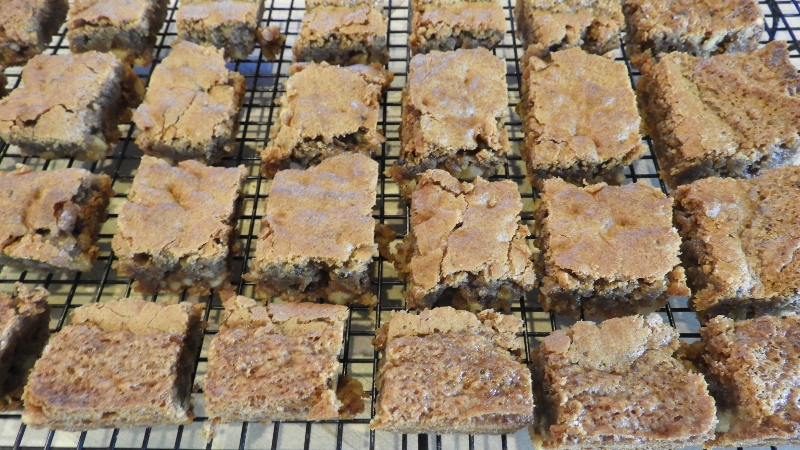 It's taken me a while to make Coffee Walnut Bars, not because I don't like coffee, but because I never have instant coffee in my pantry. My husband is an avid coffee drinker so, we always have whole bean or freshly ground coffee in the house, but never instant coffee. Well, we do now!
I've never been a coffee drinker, but I do like the smell of coffee and I like the taste of coffee ice cream and candy. And I LOVE the taste of Grandma Bess' Coffee Walnut Bars! These cookies have the perfect combination of sweet and savory flavors! The bars are a soft and chewy with the added crunch of walnuts.
I'm rating Coffee Walnut Bars 1 start for cookie baking difficulty. The easy combination of ingredients poured into a baking pan. Easy to bake and very easy to eat! ?

After pulling all my ingredients together, I got started mixing the eggs and sugar.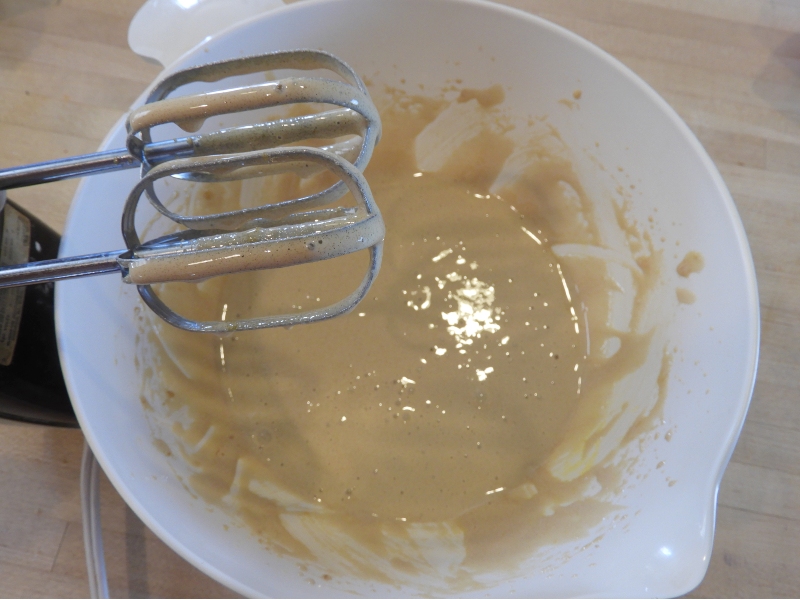 I decided to use my Grandmother's hand mixer instead of my Kitchen Aid.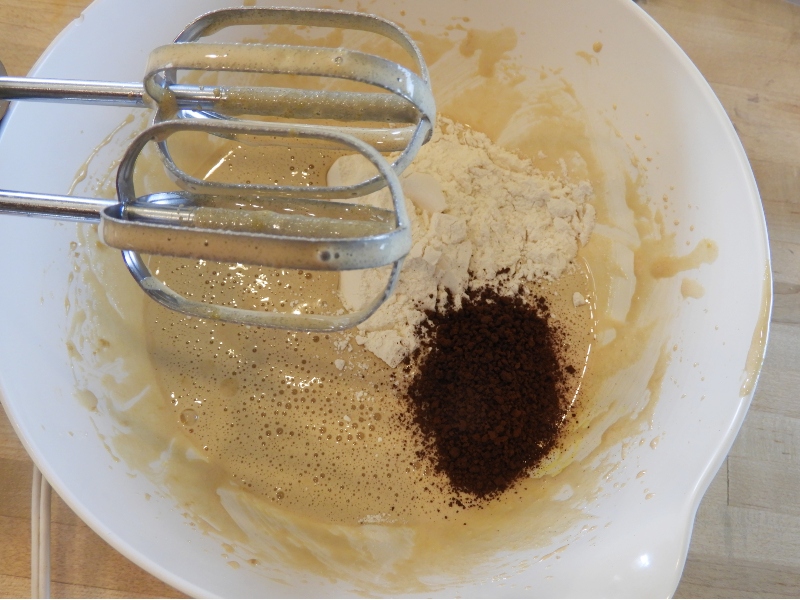 With only ½ cup flour and 1 tablespoon instant coffee, the hand mixer easily blended the ingredients.

Next, I added the melted butter…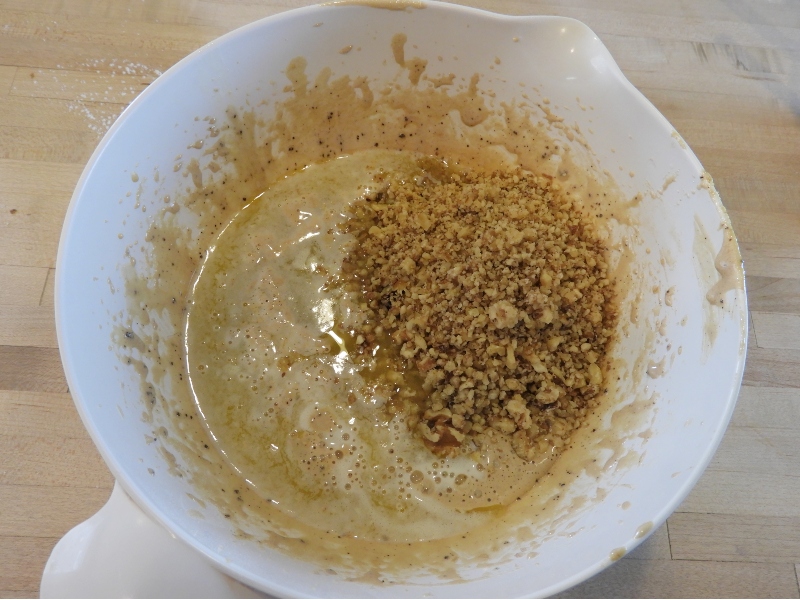 And then the chopped walnuts.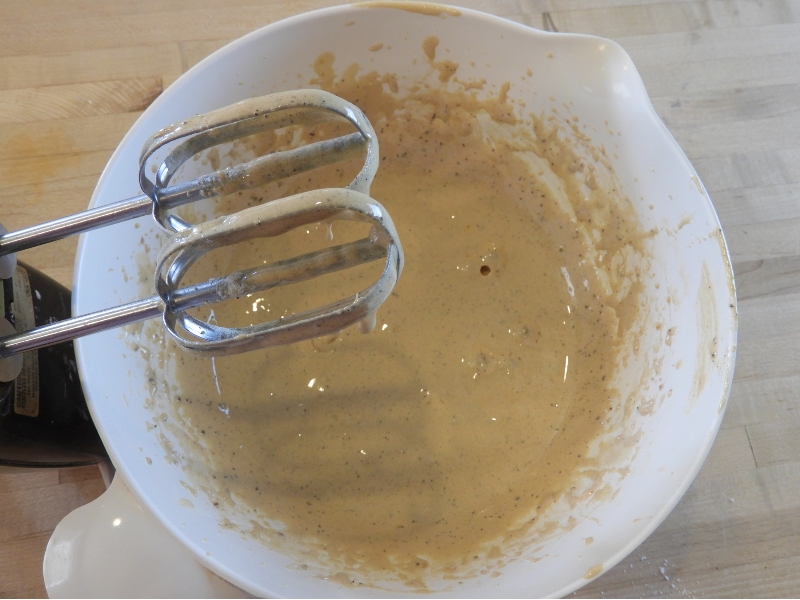 A final mixing with my hand mixer to blend in the butter and nuts.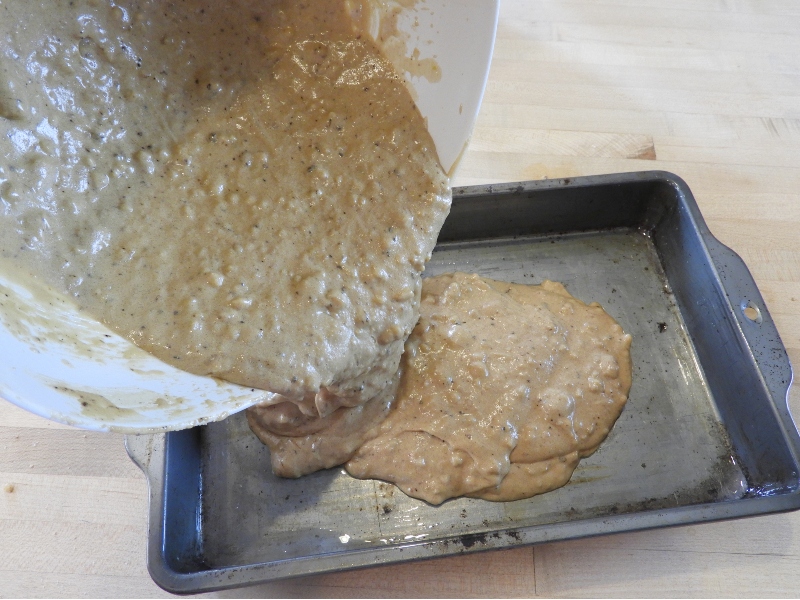 The cookie batter was relatively loose and easy to pour into the well greased baking pan.

The recipe calls for an 11 x 8 inch baking pan. I have an 11 x 7 inch pan which ended up working just fine!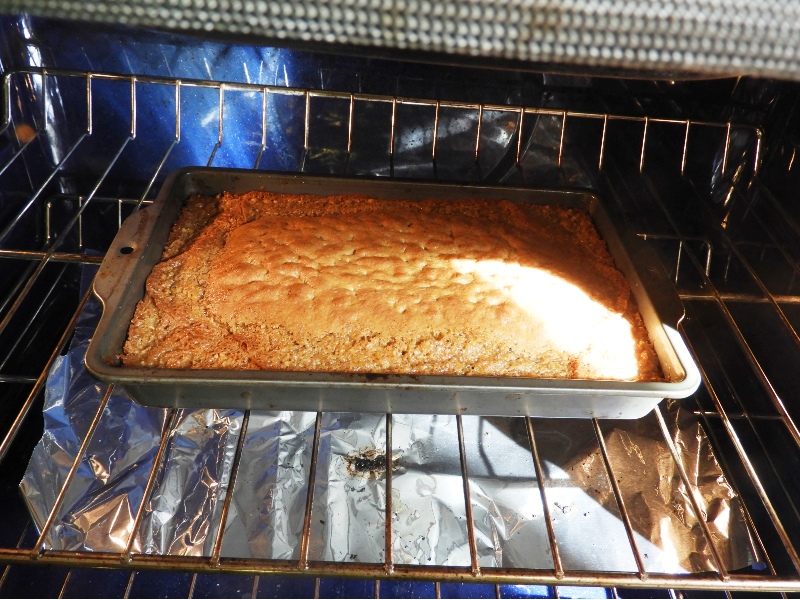 The bar cookies puffed up a bit while baking in the oven.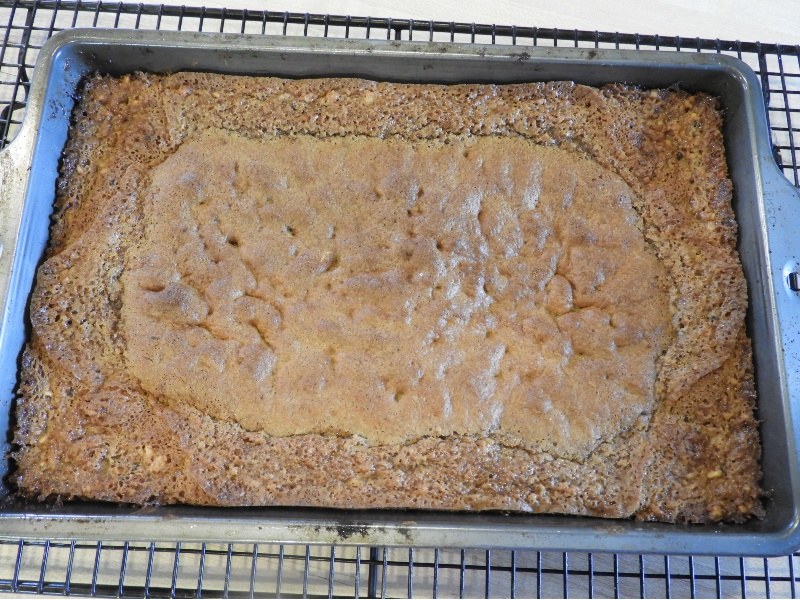 After removing from the oven, the top of the cookies settled down and ended up cooling into a crispy top layer.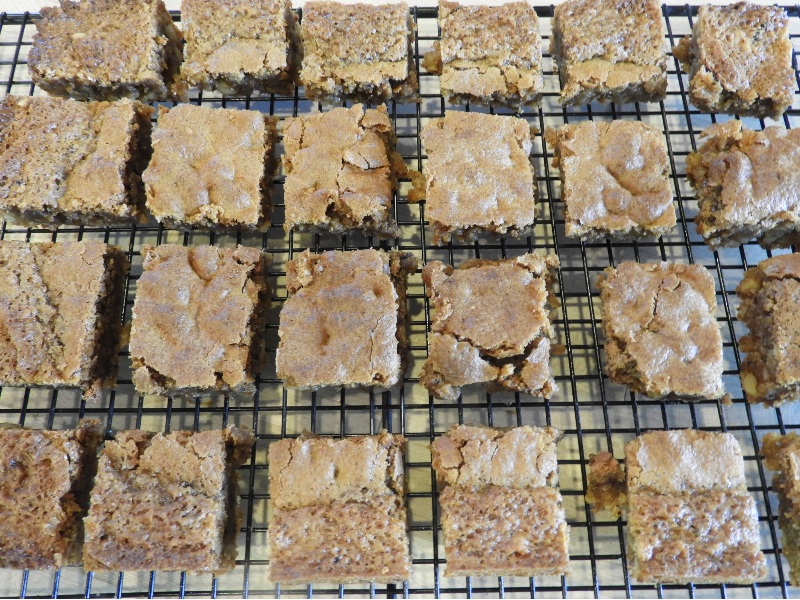 The bar cookies were easy to remove from the baking pan and cooled nicely on the cooling rack.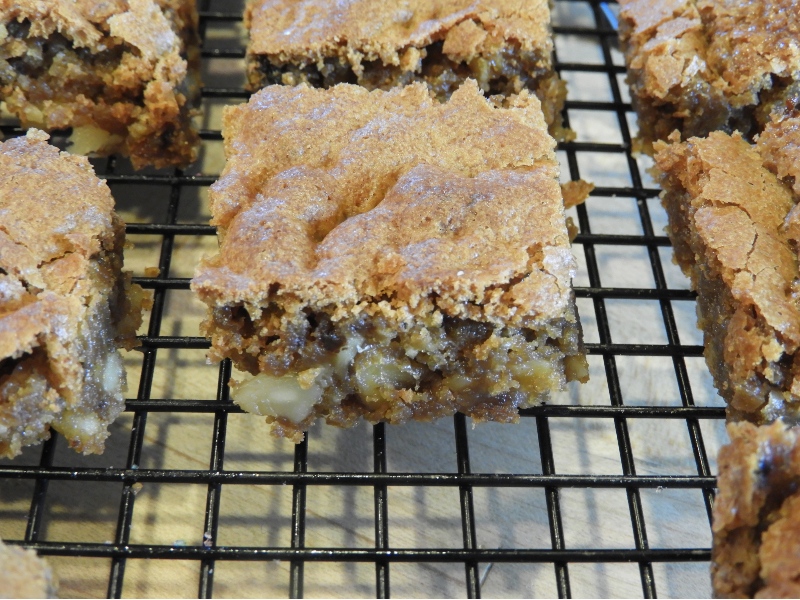 The crispy top of the cookie covers a soft and chewy center. It's important to cool these cookies completely or they may seem under done or under baked.
To be honest, I was a little worried about not being able to sleep after eating a couple of these cookies before bed. I was hoping the caffeine in the coffee wouldn't keep me up. I am happy to report, that I slept perfectly! No worries about caffeine!
Coffee Walnut Bars are a wonderful bar cookie filled with the perfect amount of coffee and mixed with sweet and nutty flavors. A wonderful cookie I just can't get enough of (I promised I'm not addicted!)! ?
Enjoy!
XXOO,
Janet
Print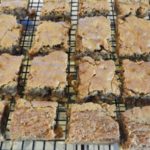 Coffee Walnut Bars
Ingredients
2 eggs
1 cup light brown sugar
1 tsp vanilla
½ cup melted butter
1 Tbs instant coffee
½ cup sifted flour
1/8 tsp salt
1 cup chopped walnuts
Instructions
Beat eggs and sugar until light and fluffy. Add vanilla and mix. Add sifted flour with salt and instant coffee. Mix well. Stir in chopped nuts and melted butter, mixing well. Pour into well greased 11×8 inch pan. Bake at 350 degrees about 25 minutes. Cool in pan and cut into squares or bars.
Recipe Yield
Makes about 4 - 5 dozen bar cookies 1x