Chocolate Bon Bon Cookies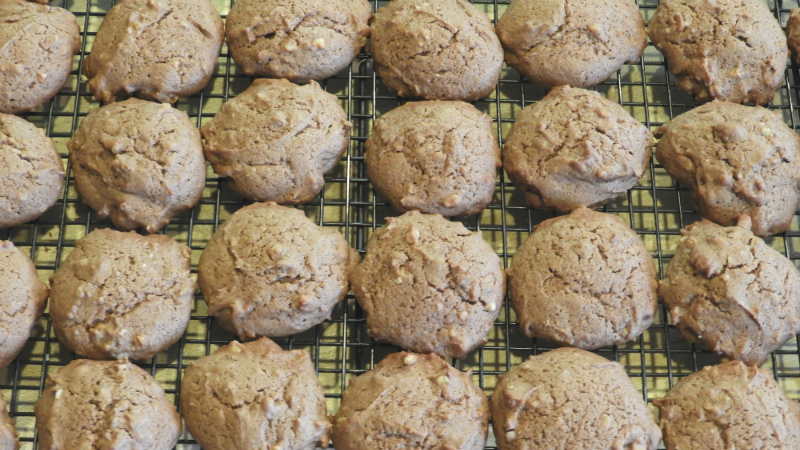 Have you ever had a cookie that tastes like a brownie? Really, what could be better? Cookies by Bess' Chocolate Bon Bon Cookies are just that…a brownie cookie!
It's really amazing how many good cookie recipes are included in Cookies by Bess. Grandma Bess really knew what she was doing when she chose each and every cookie recipe for her cookie book. Each recipe is unique, even if it has the same name! What fun it must have been to try all these cookie recipes. No wonder everyone in her Wausau neighborhood loved the Cookie Lady! ?
These Chocolate Bon Bon Cookies are so rich with chocolate flavor. I decided to use pecans to add to the richness, but walnuts would also work perfect and actually make them taste even more like brownies!
I'm rating Chocolate Bon Bon Cookies 2-stars for cookie baking difficulty. If you've read my other drop cookie blogs, you'll notice I usually rate them as 1-star. The added steps of melting the chocolate and chopping the nuts is enough push the effort to the 2-star level.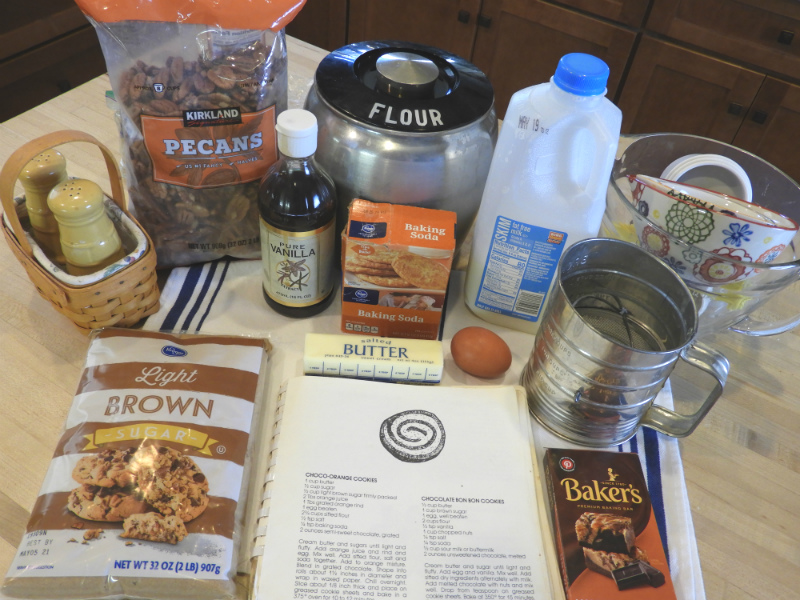 Most of the chocolate cookie recipes I've made call for granulated sugar, so I was surprised to see brown sugar in the ingredients list. I'm a big brown sugar fan, so I was excited to see how it would mesh with the unsweetened chocolate.
At this point, I got started melting the unsweetened chocolate…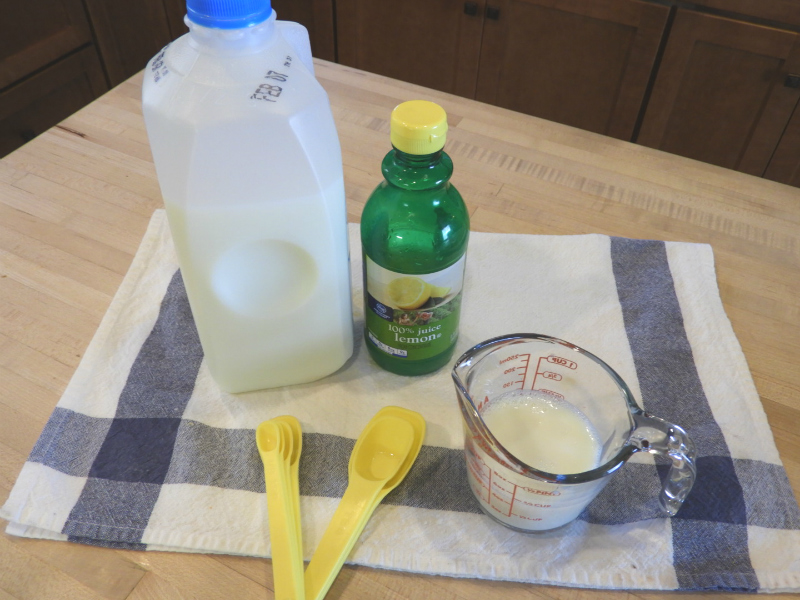 …and got my buttermilk started. If you haven't made buttermilk or sour milk before, have no fear! It's super easy. Just add 1 tablespoon of normal vinegar or lemon juice to 1 cup of milk. Let the mixture sit for at least 5 – 7 minutes. At about this time, you will notice the milk curdle a bit.
Check out the wonderful carmelly color of the cookie dough before the chocolate and nuts are added. That's my brown sugar at work! I just love the creamy texture and sweet taste!
I almost didn't want to add the melted chocolate, but in it went along with the chopped nuts.
As expected, the chocolate changed the color of the mixture. Now you can see why I was reminded of brownies. The creaminess of the brown sugar and butter coupled with the buttermilk and melted chocolate create a rich and thick cookie dough that is close to the texture of brownie batter.
Once the dough is all mixed together, it was super easy to drop heaping teaspoonful of the dough onto greased cookie sheets.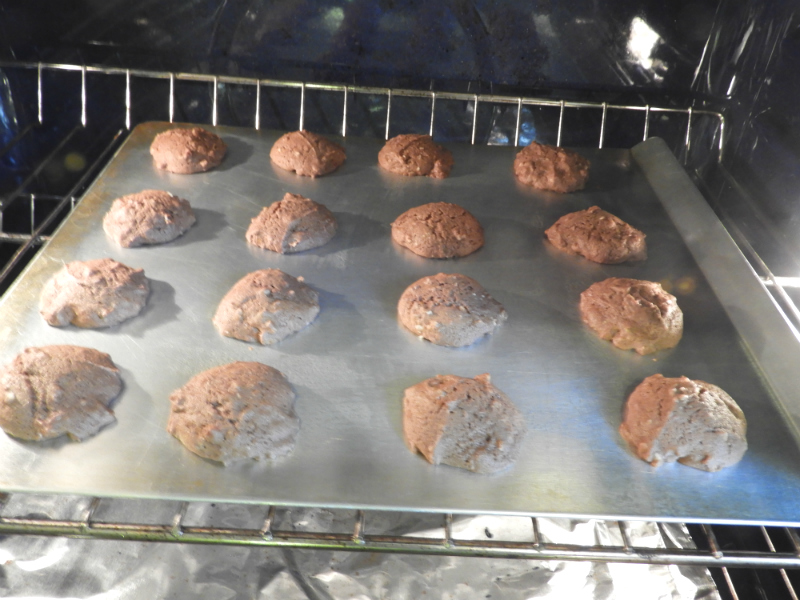 The recipe says to bake for 15 minutes. I ended up landing on 13 minutes to ensure the cookies didn't get to hard or crispy. Thirteen minutes helped keep the cookies soft but firm…just like brownies ?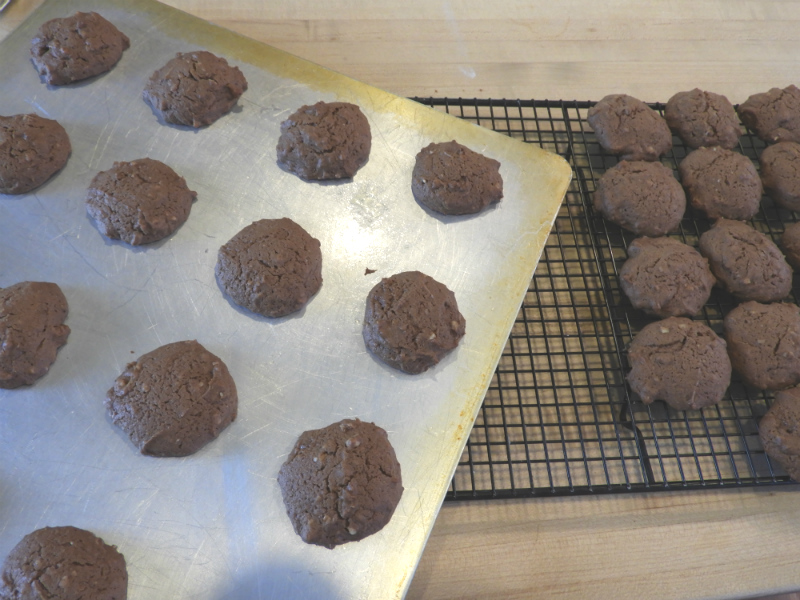 The cookies puffed up and cracked a bit while baking and stayed that way when out of the oven and cooked down. The bit of baking soda did its job!
The first thing I thought of when I tasted these Chocolate Bon Bon Cookies was, "WOW these taste like brownies!" The shape say cookie and the bit of a crisp around the cookie edges says cookie, but the rich chocolatey flavor says brownie…at least to me!
Chocolate Bon Bon Cookies are an awesome cookie for chocolate lovers! The 2 ounces of melted unsweetened chocolate mixed with buttermilk and brown sugar are the perfect combination. Add chopped pecans or walnuts and you've got a cookie filled with everyone's favorite flavors.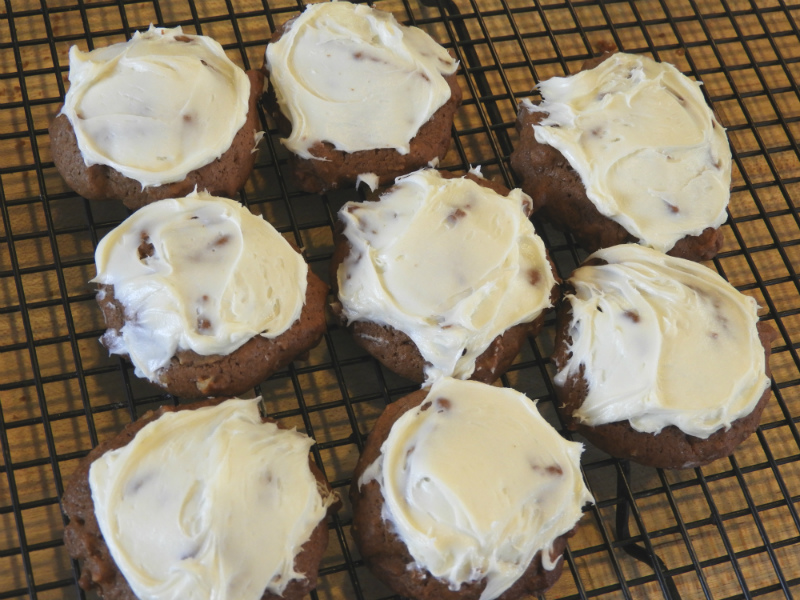 What ever could make Chocolate Bon Bon Cookies better, you ask?  How about frosting?  The last sentence in the recipe says to "Frost with your favorite frosting, if desired."  Well, I desired!  And I decided to mix it up a bit and use white frosting.  I'm so glad I did…YUM!
Easy to make and eat, the cookie jar won't stay filled for long. You and your entire family are going to love Chocolate Bon Bon Cookies!
XXOO,
Janet
Print
Chocolate Bon Bon Cookies
Ingredients
½ cup butter
1 cup brown sugar
1 egg, well beaten
2 cups flour
½ tsp vanilla
1 cup chopped nuts
¼ tsp salt
¼ tsp soda
½ cup sour milk or buttermilk
2 ounces unsweetened chocolate, melted
Instructions
Cream butter and sugar until light and fluffy. Add egg and vanilla. Mix well. Add sifted dry ingredient alternately with milk. Add melted chocolate with nuts and mix well. Drop from teaspoon on greased cookie sheets. Bake at 350 degrees for 15 minutes. Frost with your favorite frosting, if desired.
Recipe Yield
Makes about 5 - 6 dozen cookies 1x